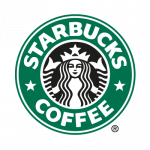 Best Buy
**776676BR** **Job Title:** Project Manager, Custom Audio Video (Woodland Park, NJ) **Job Category:** Services/Installation/R
**776676BR**
**Job Title:**
Project Manager, Custom Audio Video (Woodland Park, NJ)
**Job Category:**
Services/Installation/Repair
**Store Number or Department:**
006563-New Jersey Custom-Store
**Job Description:**
The Project Manager, Custom Home Services is directly responsible for day to day management of driving home channel fulfillment consistency, efficiency, and quality of work completed by employees in their assigned area.
**Key Responsibilities**
Employee Supervision
+ Manages all direct and indirect reports for custom installation projects to ensure accurate, on time, and on budget delivery.
+ Responsible for training, certification, and developing required expertise
+ Conducts performance appraisals and makes pay recommendations.
+ Conducts on-site visits to ensure SOP and safety compliance while also positively impacting client loyalty.
+ Ensures safety procedures and plans are communicated proactively and followed by custom installation teams.
+ Coaches team to contribute to positive engagement for themselves and the team.
Project Approval and Supervision
+ Responsible for the successful end-to-end planning and execution of all custom installation projects for assigned area and engaging the Custom Market Manager when necessary.
+ Approves final scope of work and Client proposal
+ Actively manages project workflow
+ Works with internal and external partners to achieve the desired Client experience as defined by the scope of work. Sales Development
+ In partnership with Sales Leaders, provides leadership and development for walk-throughs with Sales Positions for on-site consultations.
+ Consults with sales teams to ensure all proper documentation needed is completed.
+ Collaborates with sales teams on weekly pipeline meetings within assigned area.
+ Collaborates with Sales on the accurate pricing and applications of custom installation, engineering, and scope of work for projects.
+ Supports sales teams regarding usage of budget builder and proposal tool.
Communication
+ Develops and maintains partnerships (such as retail) in support of driving business results and improving the client experience.
Business Performance and Analysis
+ Responsible for custom installation financial goals
+ Supports area Sales Leaders in obtaining revenue and margin budgets and the Custom Market Manager in achieving financial goals for their assigned market.
+ Responsible for managing days-out and productivity for installation teams.
+ Controls costs and delivers productivity goals by monitoring, analyzing business trends and results on a daily, weekly, monthly basis.
+ Validates inventory management processes are followed.
**Basic Qualifications:**
+ 1 year of leadership experience (inclusive of supervision of direct/indirect reports, coaching, training, recognition, and managing business outcomes) OR 2 years of Military leadership experience inclusive of coaching, training, recognition, and performance evaluations.
+ 2 years of custom installation experience
+ Must be 21 years of age and have a current, valid driver's license with a clear driving record (no convictions in the last 3 years of DUI, leaving the scene of an accident, and no more than 2 moving violations or accidents)
**Preferred Qualifications:**
+ 1 year of experience managing a remote workforce
**Req #:**
776676BR
**Address Line 1:**
0Rt. 17 North
**City:**
Paramus
**State:**
NJ
**Zip:**
07652
**Job Level:**
Manager with Direct Reports
**Employment Category:**
Full Time
**Brand:**
Best Buy
**About Us:**
**Best Buy Company and its Family of Brands**
Best Buy is the world's largest multi-channel consumer electronics retailer with stores in the United States, Canada, and Mexico. We are the 11th largest online retailer in the U.S. and Canada, we have the number one customer loyalty program of its kind and more than 1.6 billion visitors to our websites and stores each year. Our more than 165,000 employees are committed to helping deliver the technology solutions that provide value, enabling access to people, knowledge, ideas and fun – whether online, via mobile device or in our stores.
**Additional Job Information:**
**Join our team!**
While you're busy delivering on our belief of making technology work for our customers, we're working to ensure you are rewarded for your passion, energy and commitment. Our pay for performance philosophy rewards results and offers you opportunities to grow in your career and increase your earning potential.
**Ready? Let's do this!**
If you are ready to make a difference in the lives of our customers and employees, click on the apply button below. The application will take about 15 minutes to complete and if you meet the requirements, you can expect to hear from us within 24-72 hours.
Not ready to apply? Connect with us on LinkedIn , Facebook at https://www.facebook.com/bestbuy/ , or Twitter at https://twitter.com/bestbuy_careers .
**Search Categories:**
Magnolia, Retail Jobs