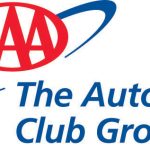 The Auto Club Group
Project Manager I - ( 220001IH ) **Description** **Position Description** Primary Duties and Responsibilities (details of the basic job funct
Project Manager I – ( 220001IH )
**Description**
**Position Description**
Primary Duties and Responsibilities (details of the basic job functions):
The Project Manager I owns the delivery of results in support of defined objectives, applying best practices in project management, system development, and organizational change management. Engages leaders across the enterprise to define success factors, scope, and contributing departments. Ensures project stakeholders and team members have clear understanding of project objectives and their respective roles. Develops the solution delivery approach collaboratively with business and technology domain experts. Facilitates the evaluation of alternatives to achieve the results of the project. Produces deliverables to support effective communication, monitoring, and control. Integrates the knowledge of domain experts to create project forecasts (resources, time, and budget). Involves all contributing organizations in planning and gains commitments to deliver as a matrixed project team.
Leads the execution of a large project or several smaller initiatives. Establishes working partnerships among organizations to properly integrate delivery functions and lines of business, including external service providers. Makes team members are aware of their expected contributions to the project. Incorporates product quality assurance as a continuous focus in parallel with solution development. Ensures preparation for solution adoption and operational support is thorough for successful transition and sustainability in operation. Adapts to changes and utilizes knowledge gained as the project progresses to improve plans. Applies project budget, schedule, and resource forecasts to maintain an accurate representation of how the team will complete the project. Monitors fulfillment of responsibilities and actual results to implement mitigation plans that preserve success factors. Implements effective analysis and communication methods to maintain expectations of project team, stakeholders, sponsors, and executive leadership.
Supervisory Responsibilities (briefly describe, if applicable, or indicate None):
Project resources and staff in a matrix organization
**How you will benefit:**
+ The Project Manager I will earn a competitive salary of $97K to $110K annually with annual bonus potential based on performance.
+ Excellent and comprehensive benefits packages are just another reason to work for the Auto Club Group. Benefits include:
+ 401k Match
+ Medical
+ Dental
+ Vision
+ PTO
+ Paid Holidays
+ Tuition Reimbursement
**Qualifications**
**II. Required Qualifications (these are the minimum requirements to qualify)**
Education (include minimum education and any licensing/certifications):
+ College level coursework in Business Administration, Finance, Computer, Information Technology or related field
Experience:
+ 4 years leading projects (2 years with Bachelor's degree)
+ Managing initiatives on behalf of a sponsor
+ Leading multiple contributors to achieve a common goal
+ Achieving process change and/or technology solution delivery
+ Communicating regularly with team members and external stakeholders using a combination of meetings, email, documents, and presentations
+ Developing and maintaining scope, schedules, cost estimates, and resource plans
+ Managing and tracking project deliverables and progress
+ Identifying and analyzing risk, potential impacts, and mitigation alternatives
+ Documenting complex business and/or system processes and component interdependencies
+ Facilitating prioritization and decision making
+ Managing contributions of systems integrators, and/or third party solution providers
Knowledge and Skills:
+ Project management processes, methods, and their integration
+ Waterfall, iterative, and agile solution delivery
+ Conflict resolution and negotiating compromise
+ Project information management
+ Work breakdown structure development
+ Critical path management
+ Resource allocation and leveling
+ Baselining, variance analysis, and change management
+ Analytical techniques to identify trends and produce aggregate representations
+ Understanding of general business functions and concepts
+ Familiarity with IT terminology (e.g., application development, technology infrastructure, information security, and shared services)
**III. Preferred Qualifications**
+ Bachelor Degree in Business Administration, Finance, Computer, Information Technology or related field
+ Project Management Certification (PMP)
+ Expert in Microsoft Project and Visio
**IV. Work Environment**
Works in a temperature-controlled office environment. May work in remote/virtual environment.
**_Important Note:_**
_ACG's Compensation philosophy is to provide a market-competitive structure of fair, equitable and performance-based pay to attract and retain excellent talent that will enable ACG to meet its short and long-term goals. ACG utilizes a geographic pay differential as part of the base salary compensation program. Pay ranges outlined in this posting are based on the various ranges within the geographic areas which ACG operates. Salary at time of offer is determined based on these and other factors as associated with the job and job level._
_The above statements describe the principle and essential functions, but not all functions that may be inherent in the job. This job requires the ability to perform duties contained in the job description for this position, including, but not limited to, the above requirements. Reasonable accommodations will be made for otherwise qualified applicants, as needed, to enable them to fulfil these requirements._
_The Auto Club Group, and all of its affiliated companies, is an equal opportunity/affirmative action employer. All qualified applicants will receive consideration for employment without regard to race, color, religion, sex, gender identity, sexual orientation, national origin, disability or protected veteran status._
**Primary Location** : United States-MI-Fremont
**Work Locations** :
MI-Fremont Insurance
933 E Main St
Fremont 49412
**Job** : Information Technology
**Organization** : IT
**Schedule** : Full-time
**Employee Status** : Regular
**Job Type** : Regular
**Job Level** : Individual Contributor
**Travel** : No
**Job Posting** : Jun 10, 2022, 6:51:23 AM
**Req ID:** 220001IH