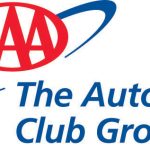 The Auto Club Group
Remote/ Field Claim Specialist - Homeowners IL - ( 220000G4 ) **Description** **Field Claim Specialist – Homeowners – The Auto Club Group**
Remote/ Field Claim Specialist – Homeowners IL – ( 220000G4 )
**Description**
**Field Claim Specialist – Homeowners – The Auto Club Group**
**What you will do:**
The Auto Club Group is seeking prospective Claim Specialists who can work under normal supervision with an intermediate-level approval authority to handle moderately complex claims within Claim Handling Standards in the field or inside units, resolve coverage questions, take statements and establish clear evaluation and resolution plans for claims.
In this position, you will have the opportunity to:
+ Review assigned claims, contact the insured and other affected parties, set expectations for the remainder of the claim, and initiate documentation in the claim handling system.
+ Complete coverage analysis including a review of policy coverages and provisions, and the applicability to the reported loss.
+ Ensure all possible policyholder benefits are identified, create additional sub-claims if needed or refer complex claims to management or the appropriate claim handler.
+ Complete an investigation of the facts regarding the claim to further and in more detail determine if the claim should be paid, the applicable limits or exclusions and possible recovery potential.
+ Conduct thorough reviews of damages and determine the applicability of state law and other factors related to the claim.
+ Evaluate the financial value of the loss.
+ Approve payments for the appropriate parties accordingly.
+ Refer claims to other company units when necessary (e.g., Underwriting, Recovery Units or Claims Special Investigation Unit).
+ Thoroughly document and/or code the claim file and complete all claim closure and related activities in the assigned claims management system.
+ Utilize strong negotiating skills.
Employees will be assigned to the Illinois Homeowner claim unit and will handle claims generally valued between $5,000 and $25,000 and up to $100,000 for field role. Investigate claims requiring coverage analysis. When handling claims in the field, must prepare damage estimates using claims software. Review estimates for accuracy. May monitor contractor repair status and updates.
With our powerful brand and the mentoring we offer, you will find your position as a Claim Specialist can lead to a rewarding career at our growing organizatio **n.**
**How you will benefit:**
Remote/ Field Claim Specialist – Homeowners IL will earn a competitive salary of $60,700 to $107,900 annually with annual bonus potential based on performance.
+ Excellent and comprehensive benefits packages are just another reason to work for the Auto Club Group. Benefits include:
+ 401k Match
+ Medical
+ Dental
+ Vision
+ PTO
+ Paid Holidays
+ Tuition Reimbursement
#LI-PQ1 #LI-TN1
**Qualifications**
**We're looking for candidates who:**
Education:
+ Associate degree in Business Administration, Insurance or a related field or the equivalent in related work experience
+ Completion of the Insurance Institute of America's: General Insurance Program, Associate in Claims, Associate in Management or equivalent
+ CPCU coursework or designation
+ Xactware Training
+ Complete ACG Claim Representative Training Program or demonstrate equivalent knowledge or experience
+ In states where an Adjuster's license is required, the candidate must be eligible to acquire a State Adjuster's license within 90 days of hire and maintain as specified for appropriate states.
+ Must have a valid State Driver's License
Ability to:
+ Lift up to 25 pounds
+ Climb ladders
+ Walk on roofs
Experience:
+ Three years of experience or equivalent training in the following:
+ Negotiation of claim settlements
+ Securing and evaluating evidence
+ Preparing manual and electronic estimates
+ Subrogation claims
+ Resolving coverage questions
+ Taking statements
+ Establishing clear evaluation and resolution plans for claims
Knowledge and Skills:
Advanced knowledge of:
+ Fair Trade Practices Act as it relates to claims
+ Subrogation procedures and processes
+ Intercompany arbitration
+ Handling simple litigation
+ Advanced knowledge of building construction and repair techniques
Ability to:
+ Handle claims to the line Claim Handling Standards
+ Follow and apply ACG Claim policies, procedures and guidelines
+ Work within assigned ACG Claim systems including basic PC software
+ Perform basic claim file review and investigations
+ Demonstrate effective communication skills (verbal and written)
+ Demonstrate customer service skills by building and maintaining relationships with insureds/claimants while exhibiting understanding of their problems and responding to questions and concerns
+ Analyze and solve problems while demonstrating sound decision making skills
+ Prioritize claim related functions
+ Process time sensitive data and information from multiple sources
+ Manage time, organize and plan work load and responsibilities
+ Safely operate a motor vehicle in order to visit repair facilities, homes (for inspections), patients, etc.
+ Research analyze and interpret subrogation laws in various states
+ Travel outside of assigned territory which may involve overnight stay
+ Relocate, work evenings or weekends
**What it's like to work for us:**
We serve our members by making their satisfaction our highest priority. We do what's right by sustaining an open, honest and ethical work environment. We lead in everything we do by offering best-in-class products, benefits and services. And we value our employees by seeking the best talent, rewarding high performance and holding ourselves accountable.
All in all, we create an inclusive and welcoming environment of diverse backgrounds, experiences and viewpoints, realizing our differences make us stronger.
**Who we are:**
The Auto Club Group helps AAA Members enjoy life's journey with peace of mind by providing innovative solutions, advocacy and membership benefits wherever and whenever they need them. We currently conduct business in 13 states in the upper Midwest and the Southeast.
The Auto Club Group has established four long-term enterprise goals:
+ Long-term, sustainable, profitable growth
+ AAA Membership growth and renewal
+ Operational excellence
+ Become the "flagship club" of the AAA Federation
**Important Note:**
The above statements describe the principle and essential functions, but not all functions that may be inherent in the job. This job requires the ability to perform duties contained in the job description for this position, including, but not limited to, the above requirements. Reasonable accommodations will be made for otherwise qualified applicants, as needed, to enable them to fulfil these requirements.
The Auto Club Group, and all of its affiliated companies, is an equal opportunity/affirmative action employer. All qualified applicants will receive consideration for employment without regard to race, color, religion, sex, gender identity, sexual orientation, national origin, disability or protected veteran status **.**
**Primary Location** : United States-Illinois-Aurora
**Work Locations** :
IL-Administrative Office
975 Meridian Lake Drive
Aurora 60504
**Job** : Claims
**Organization** : Claims
**Schedule** : Full-time
**Employee Status** : Regular
**Job Type** : Regular
**Job Level** : Individual Contributor
**Travel** : Yes, 50 % of the Time
**Job Posting** : Jun 6, 2022, 8:47:02 AM
**Req ID:** 220000G4