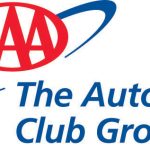 The Auto Club Group
Remote - Insurance - Customer Service Rep - P&C License - ( 220001LQ ) **Description** **Remote – Licensed P&C - Insurance Customer Service Re
Remote – Insurance – Customer Service Rep – P&C License – ( 220001LQ )
**Description**
**Remote – Licensed P&C – Insurance Customer Service Rep.**
**$1000 Sign-On Bonus for Licensed New Hires**
**To qualify for the Sign-On Bonus, applicants must be new to ACG. Additional details can be provided by our Recruiting Team at the time of application**
What you will do:
We seek an experienced Insurance Customer Service Representative for our Insurance Call Center. This is an excellent opportunity to become a member of the largest independent personal line's insurance agency in the Southeast. At AAA, we represent only carriers that are rated "B " or higher by AM Best. Our financial strength and reputation for excellence comes from more than 100 years of providing high-quality products and services to our customers.
This position requires a self-motivated individual with excellent customer service skills. You will be responsible for processing endorsements, taking payments, resolving billing issues, coverage counseling and adhering to underwriting guidelines. You will respond to inbound calls from not only our policyholders but also from our AAA Insurance Agents.
Primary Duties and Responsibilities:
Provides a high level of customer-focused sales in a high volume, fast-paced, using PC, Internet and ACD phone technology. Provides advanced technical and product information in response to customer questions and/or problems in accordance with corporate policies and procedures.
Recognizes and promotes cross-sales opportunities within the context of servicing a change to an existing customer's policy. Provides price quotes on all insurance products which factor in all applicable rules (underwriting, business, etc.) and discounts in an effort to complete the sale. Rewrites and reinstates insurance policies according to underwriting and business rules. Completes membership and/or insurance applications, endorsements and change forms (e.g. address change, etc.) as necessary. Accepts payments at point of sale. Makes outbound follow-up calls to customers in response to questions or complaints.
Provides efficient processing of customer policies, endorsements, and status and coverage changes. Assists agents in resolving technical and business-related issues.
Preferred Qualifications
Experience in/with:
+ Customer Service
+ work from home and/or call center environment(s)
+ windows and non-windows-based environments
+ preparation of rate quotations
+ investigation and resolution of sales related problems
How you will benefit:
+ Excellent and comprehensive benefits packages are just another reason to work for the Auto Club Group. Benefits include:
+ Paid Training beginning Monday, July 25, 2022
**Total Compensation Overview:**
+ Insurance Customer Service Representatives will earn a competitive base pay of $21.75 per hour with an annual bonus potential based on performance.
+ Excellent and comprehensive benefits packages are just another reason to work for the Auto Club Group. Benefits include:
+ 401K
+ Medical
+ Dental
+ Vision
+ PTO
+ Paid Holidays
+ Tuition Reimbursement
**Qualifications**
**We're looking for candidates who:**
Must have Property & Casualty insurance sales license
Education:
+ High School diploma or equivalent
+ Must currently hold an active State Property & Casualty insurance license
Experience in/with:
+ providing a high level of customer-focused service
+ competently entering information on various screens using a PC keyboard
+ navigating through a PC Windows environment, including accessing information from multiple applications
+ managing and navigating multiple sources of information and applying as needed
Knowledge of:
+ Company insurance products, features and services
+ Company membership services and products
+ Company subsidiary products
+ Equity and group billing
+ Auto and homeowner's insurance terminology and explanation of coverages
Ability to:
+ Ability to troubleshoot minor computer issues.
+ Desire and capability to work from home
Home Office Requirements include:
+ A designated workspace free from interruptions and distractions
+ Workspace large enough for 2 monitors, laptop and phone
+ 100mb per second high-speed Internet with the ability to connect a computer and phone line directly into a modem
+ Personal laptop or computer (Chrome Book or Tablets will not provide the necessary bandwidth to perform duties)
+ Personal cell phone with ability to download company apps for network access
Successful representatives will possess effective communication skills, strong phone sales, prospecting skills, ambition, motivation and drive!
What it's like to work for us:
We serve our members by making their satisfaction our highest priority. We do what's right by sustaining an open, honest and ethical work environment. We lead in everything we do by offering best-in-class products, benefits and services. And we value our employees by seeking the best talent, rewarding high performance and holding ourselves accountable.
All in all, we create an inclusive and welcoming environment of diverse backgrounds, experiences and viewpoints, realizing our differences makes us stronger.
Who we are:
The Auto Club Group helps AAA Members enjoy life's journey with peace of mind by providing innovative solutions, advocacy and membership benefits wherever and whenever they need them. We currently conduct business in 13 states in the upper Midwest and the Southeast.
The Auto Club Group has established four long-term enterprise goals:
+ Long-term, sustainable, profitable growth
+ AAA Membership growth and renewal
+ Operational excellence
+ Become the "flagship club" of the AAA Federation
Important Note:
The above statements describe the principle and essential functions, but not all functions that may be inherent in the job. This job requires the ability to perform duties contained in the job description for this position, including, but not limited to, the above requirements. Reasonable accommodations will be made for otherwise qualified applicants, as needed, to enable them to fulfil these requirements.
The Auto Club Group, and all of its affiliated companies, is an equal opportunity/affirmative action employer. All qualified applicants will receive consideration for employment without regard to race, color, religion, sex, gender identity, sexual orientation, national origin, disability or protected veteran status.
#LI-SL1
**Primary Location** : United States-FL-Tampa
**Work Locations** :
FL-ACG Florida AOB
9125 Henderson Road
Tampa 33634
**Job** : Call Center
**Organization** : Call Center Sales & Service
**Schedule** : Full-time
**Shift** : Afternoon
**Employee Status** : Regular
**Job Type** : Regular
**Job Level** : Individual Contributor
**Travel** : No
**Job Posting** : Jul 7, 2022, 11:47:26 AM
**Req ID:** 220001LQ