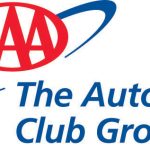 The Auto Club Group
Remote Licensed Insurance CSR - ( 220002NR ) **Description** The Auto Club Group (ACG) provides membership, travel, insurance and financial serv
Remote Licensed Insurance CSR – ( 220002NR )
**Description**
The Auto Club Group (ACG) provides membership, travel, insurance and financial services offerings to approximately 13.3 million members and customers across 14 states and 2 U.S. territories through the AAA, Meemic and Fremont brands. ACG belongs to the national AAA federation and is the second largest AAA club in North America.
**$1000 Sign-On Bonus for Licensed Property and Casualty Agents**
**To qualify for the Sign-On Bonus, applicants must be new to ACG. Additional details can be provided by our Recruiting Team at the time of application**
**Enthusiastic! Career-Focused! Passionate! People Person!**
You'll be more than the face of our company, you'll be the heart and soul of our customer experience, the essence of what makes The Auto Club Group unique and the reason we're better than the rest! We LOVE our jobs and you will too!
As an Insurance Customer Sales and Service Representative, you will thrive within our dynamic customer care and call center environment by providing a high level of customer service and sales, responding to and providing solutions for our members and customers' insurance needs while providing value and understanding of our products, all while developing and nurturing long-lasting relationships.
Do you love working with people and helping to solve their problems? Are you service oriented and enjoy a fast-paced challenging environment? Are you a trusted advisor who will upsell appropriately to meet customers' needs? Do you have a competitive edge? Do you possess strong written and communication skills, the ability to navigate multiple computer systems, and enjoy ongoing learning? Want a career and not just a job? If so, this is the position for you!
Not only do you get to be a part of an awesome team for a growing company with one of the most trusted brands in the industry, we also provide a free "I love my job" shirt!
**Duties & Responsibilities:**
+ Build trust by understanding the unique needs of our customers, and offering the best insurance solutions to meet those needs.
+ Educate customers on our insurance products and services while identifying opportunities to deepen the customer relationship by upselling additional products
**As a reward for your passion and commitment, we offer:**
+ Competitive base pay starting at $21.75/HR plus commission and incentives
+ Medical dental and vision benefits
+ Matching 401(k)
+ Paid time off
+ Holiday Pay
+ Complimentary AAA Membership
+ Employee Discounts
+ Career Advancement Plans
+ Future potential to work at home
+ "I love my job" T-Shirt
**Work Environment**
Work from home environment.
**Qualifications**
**We're looking for candidates who:**
+ Minimum of 6 months of customer-service experience in a fast-paced computer automated business environment.
+ Preferred: 1-2 years of customer service, contact center and/or sales experience in an Insurance environment or related industry.
+ Possess the ability to troubleshoot minor computer issues.
+ Desire and have the capability to work from home.
+ This position requires you to currently hold an active property and casualty insurance license.
Successful representatives will possess effective communication skills, strong phone presence, ambition, motivation and drive!
**Home Office Requirements:**
+ Designated workspace free from interruptions and distractions
+ Workspace large enough for 2 monitors, laptop, and phone
+ 100mb per second high-speed internet with ability to connect a computer and phone line directly into a modem
+ Personal laptop or computer(Chrome Book or Tablets will not provide the necessary bandwidth to perform duties) ***This is only needed in training if equipment is delayed***
+ Personal cell phone with ability to download company apps for network access
To prepare you for this exciting opportunity, we offer:
+ Full-time paid Training Friday, September 9, 2022
+ Monday through Friday from 9am – 5:30pm during training
+ Monday through Friday from 12:00pm – 9:00pm after training (shift includes a Saturday rotation)
Be a part of the company America has trusted for over 100 years! Apply today for this rewarding opportunity and make a difference in someone's journey!
**What it's like to work for us:**
We serve our members by making their satisfaction our highest priority. We do what's right by sustaining an open, honest and ethical work environment. We lead in everything we do by offering best-in-class products, benefits and services. And we value our employees by seeking the best talent, rewarding high performance and holding ourselves accountable.
All in all, we create an inclusive and welcoming environment of diverse backgrounds, experiences and viewpoints, realizing our differences makes us stronger.
**Who we are:**
The Auto Club Group helps AAA Members enjoy life's journey with peace of mind by providing innovative solutions, advocacy and membership benefits wherever and whenever they need them. We currently conduct business in 13 states in the upper Midwest and the Southeast.
The Auto Club Group has established four long-term enterprise goals:
+ Long-term, sustainable, profitable growth
+ AAA Membership growth and renewal
+ Operational excellence
+ Become the "flagship club" of the AAA Federation
Important Note:
ACG's Compensation philosophy is to provide a market-competitive structure of fair, equitable and performance-based pay to attract and retain excellent talent that will enable ACG to meet its short and long-term goals. ACG utilizes a geographic pay differential as part of the base salary compensation program. Pay ranges outlined in this posting are based on the various ranges within the geographic areas which ACG operates. Salary at time of offer is determined based on these and other factors as associated with the job and job level.
The above statements describe the principle and essential functions, but not all functions that may be inherent in the job. This job requires the ability to perform duties contained in the job description for this position, including, but not limited to, the above requirements. Reasonable accommodations will be made for otherwise qualified applicants, as needed, to enable them to fulfil these requirements.
The Auto Club Group, and all of its affiliated companies, is an equal opportunity/affirmative action employer. All qualified applicants will receive consideration for employment without regard to race, color, religion, sex, gender identity, sexual orientation, national origin, disability or protected veteran status.
#LI-OM1
**Primary Location** : United States-MI-Dearborn
**Work Locations** :
MI-Admin Office Building (AOB)
1 Auto Club Drive
Dearborn 48126
**Job** : Customer Service
**Organization** : Call Center Sales & Service
**Schedule** : Full-time
**Employee Status** : Regular
**Job Type** : Regular
**Job Level** : Individual Contributor
**Travel** : No
**Job Posting** : Jul 25, 2022, 3:41:24 PM
**Req ID:** 220002NR