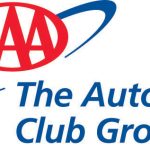 The Auto Club Group
Remote - Manager, CIC Insurance Sales - Southern Region - ( 2200022H ) **Description** **Remote - Manager, CIC Insurance Sales – Auto Club Gro
Remote – Manager, CIC Insurance Sales – Southern Region – ( 2200022H )
**Description**
**Remote – Manager, CIC Insurance Sales – Auto Club Group**
**The Auto Club Group (ACG) provides membership, travel, insurance, and financial services offerings to approximately 13.5 million members and customers across 14 states and 2 U.S. territories through the AAA, Meemic, and Fremont brands. ACG belongs to the national AAA federation and is the second-largest AAA club in North America.**
**Primary Duties and Responsibilities (details of the basic job functions):**
This position is responsible to drive results focused on budgeted growth objectives and profitability by analyzing data and recommending, developing and implementing sales and marketing strategies that focus on overall sales growth while monitoring and evaluating sales efforts for all insurance product lines offered through ACG in fast paced remote call center environment.
Assists with the development and introduction of sales techniques and product training. Initiates various marketing strategies and goals in accordance with business objectives and provides plans and results. Monitors and manages sales production to quality procedures to reduce E&O exposure.
Supports and initiates policies, practices, procedures, and controls to ensure ACG standards are met.
Provides leadership and direction to staff of Insurance Agents ensuring that excellent customer service is provided to clients and Members.
Maintains the highest level of technical and call center competence/expertise as needed to ensure the resolution of complex problems and complaints
Accountable for managing within budgeted expenses to achieve all P&L goals together with revenue.
Responsible for recruiting, selecting, training, developing, and counseling all employees as needed. Responsible for growing supervisors through developing and mentoring leadership skills
**This positions will oversee our Southern Region Inbound Team coving the states of Florida, Georgia, and Tennessee.**
**Supervisory Responsibilities (briefly describe, if applicable, or indicate None):**
Oversees Insurance Agents in assigned location(s). Assists employees in developing individual goals, performance, and action plans to accomplish their respective production targets designed to meet and exceed Agency goals. Evaluates the progress of each employee toward goals on an ongoing basis using available reporting tools and provides direction development where appropriate. Provides expertise and coordinates training to further employee skills and product knowledge. Conducts regular sales meetings with all Insurance employees to discuss strategies, specific issues/opportunities for improvement as well as time sensitive information. Responsible for recruiting, hiring, licensing, on boarding and developing new agents.
**Preferred Qualifications:**
+ Bachelor's degree in Business Administration, Marketing, Communications or a related field.
+ Strategic planning
+ Ability to oversee quality assurance. Proactively identify department and individual knowledge gap with insurance guidelines and recommend technical coaching, development, and/or communication to employees as needed.
**Total Compensation Overview** :
+ Manager, CIC Insurance Sales will earn a competitive salary of $60,700 to $107,900 annually with an annual bonus potential based on performance.
+ Excellent and comprehensive benefits packages are just another reason to work for the Auto Club Group. Benefits include:
* 401k Match
* Medical
* Dental
* Vision
* PTO
* Paid Holidays
* Tuition Reimbursement
**Work Environment**
Remote – work from home environment
**Qualifications**
Required Qualifications:
Education:
+ College level coursework in Business Administration, Marketing, Communications or a related field.
+ maintain state insurance sales licenses for The Auto Club Group
Experience:
+ Supervisory experience in a Customer/Call Center environment.
+ Supervisory experience in/with:
+ leadership
+ organizing and planning
+ analyzing and resolving problems
+ performance appraisal and recognition
+ decision-making
+ budget preparation and monitoring
+ staffing
Knowledge and Skills:
+ Team building and motivational techniques
+ ACG products and services
+ Critical technical information pertaining to specific operations area
+ Government and other regulations pertaining to area of business
+ Direct the work of others
+ Work under pressure
+ Manage a specialized function (Claims, ERS, Insurance, etc.)
+ Communicate effectively with others in a work environment and with the public
+ Motivate and train staff as needed
+ Prepare and conduct presentations for all levels of staff and management
+ Maintain accurate records
+ Maintain appropriate credentials as needed
The Auto Club Group offers a competitive compensation and benefits package including a base salary with performance-based incentives; medical/dental/vision insurance, 401(k), generous time off, a complimentary AAA Membership and much more!
The Auto Club Group, and all of its affiliated companies, is an equal opportunity/affirmative action employer. All qualified applicants will receive consideration for employment without regard to race, color, religion, sex, gender identity, sexual orientation, national origin, disability or protected veteran status.
#LI-GM1
**Primary Location** : United States-FL-St Petersburg
**Work Locations** :
FL-St Petersburg Ops-NEW
180 Fountain Parkway
St Petersburg 33716
**Job** : Sales
**Organization** : Call Center Sales & Service
**Schedule** : Full-time
**Employee Status** : Regular
**Job Type** : Regular
**Job Level** : Manager
**Travel** : Yes, 10 % of the Time
**Job Posting** : Jun 24, 2022, 3:43:32 PM
**Req ID:** 2200022H