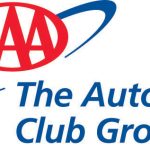 The Auto Club Group
Remote Senior Accountant - ( 2200027X ) **Description** **Remote Senior Accountant/Analyst** **– The Auto Club Group** **What you will do
Remote Senior Accountant – ( 2200027X )
**Description**
**Remote Senior Accountant/Analyst** **– The Auto Club Group**
**What you will do:**
The Auto Club Group is seeking prospective **Sr. Accountant/ Financial Analyst** who can prepare in-depth financial analyses and research to support and facilitate timely management decisions and/or financial reports or statements.
In this position, you will have the opportunity to:
+ Analyze and evaluates financial implications of business decisions or transactions on financial results.
+ Research, evaluate and interpret financial data using advanced and emerging financial techniques and tools.
+ Develop and manipulate complex financial models for support and analysis of business initiatives.
+ Work with departments to ensure an understanding of financial consequences resulting from various actions.
+ Provide support for internal and external auditors by preparing complex analytical schedules, responding to inquiries, researching issues and implementing recommended changes.
+ Develop, design, test and document system changes or upgrades.
+ Represent finance on corporate teams and initiatives.
**Financial Reporting**
+ Prepares complex journal entries, complex/higher risk account reconciliations
+ Contributes to month-end and year-end financial close process for individual and consolidated entities within organization.
With our powerful brand and the mentoring we offer, you will find your position as a **Sr. Accountant/ Financial Analyst** can lead to a rewarding career at our growing organization.
**How you will benefit:**
Senior Accountants/ Financial Analysts will earn a competitive salary of **$70,000 to $90,000** annually with annual bonus potential based on individual and company performance.
+ Excellent and comprehensive benefits packages are just another reason to work for the Auto Club Group. Benefits include:
+ 401k Match
+ Medical
+ Dental
+ Vision
+ PTO
+ Maternity/paternity leave
+ Paid Holidays
+ Tuition Reimbursement
**Qualifications**
**We're looking for candidates who:**
**Preferred Qualifications**
+ Experience in using automated accounting systems
+ Financial reporting (e.g. financial statement preparation, review and analysis)
+ Applying Generally Accepted Accounting Principles (GAAP)
+ Preparing complex journal entries
+ Preparing complex account analysis and general ledger reconciliations
+ Certified Public Accountant and/or Master's Degree in Business, Finance or Accounting
**Required Qualifications:**
Education:
+ Bachelor's degree in Business, Finance, Accounting, Mathematics, Statistics or related field.
Experience:
+ Experience as a Financial Analyst/Accountant or similar position
+ Preparing and developing financial reports
+ Using automated accounting and/or management reporting systems
+ Preparing, analyzing and interpreting in-depth analyses of financial and or statistical data
+ Model development and manipulation using Microsoft Office products
+ Overseeing and guiding assigned individual deliverables to successful completion
Knowledge and Skills:
+ Communicate effectively with others both orally and in writing
+ Analyze complex financial data
+ Demonstrate decision making and problem solving
+ Derive actionable conclusions from analyzing data and information
+ Participate on project teams
+ Work independently
+ Multi-task
+ Work irregular or extended hours as required
Successful **Sr. Accountant/ Financial Analyst** will possess effective communication skills, ambition, motivation and drive!
**What it's like to work for us:**
We serve our members by making their satisfaction our highest priority. We do what's right by sustaining an open, honest and ethical work environment. We lead in everything we do by offering best-in-class products, benefits and services. And we value our employees by seeking the best talent, rewarding high performance and holding ourselves accountable.
All in all, we create an inclusive and welcoming environment of diverse backgrounds, experiences and viewpoints, realizing our differences make us stronger.
**Who we are:**
The Auto Club Group helps AAA Members enjoy life's journey with peace of mind by providing innovative solutions, advocacy and membership benefits wherever and whenever they need them. We currently conduct business in 14 states in the upper Midwest and the Southeast.
The Auto Club Group has established four long-term enterprise goals:
+ Long-term, sustainable, profitable growth
+ AAA Membership growth and renewal
+ Operational excellence
+ Become the "flagship club" of the AAA Federation
Important Note:
ACG's Compensation philosophy is to provide a market-competitive structure of fair, equitable and performance-based pay to attract and retain excellent talent that will enable ACG to meet its short and long-term goals. ACG utilizes a geographic pay differential as part of the base salary compensation program. Pay ranges outlined in this posting are based on the various ranges within the geographic areas which ACG operates. Salary at time of offer is determined based on these and other factors as associated with the job and job level.
The above statements describe the principle and essential functions, but not all functions that may be inherent in the job. This job requires the ability to perform duties contained in the job description for this position, including, but not limited to, the above requirements. Reasonable accommodations will be made for otherwise qualified applicants, as needed, to enable them to fulfil these requirements.
The Auto Club Group, and all of its affiliated companies, is an equal opportunity/affirmative action employer. All qualified applicants will receive consideration for employment without regard to race, color, religion, sex, gender identity, sexual orientation, national origin, disability or protected veteran status.
#LI-AM1
**Primary Location** : United States-MI-Dearborn
**Work Locations** :
MI-Admin Office Building (AOB)
1 Auto Club Drive
Dearborn 48126
**Job** : Finance/Accounting
**Organization** : Finance
**Schedule** : Full-time
**Shift** : Day
**Employee Status** : Regular
**Job Type** : Regular
**Job Level** : Individual Contributor
**Travel** : No
**Job Posting** : Jun 29, 2022, 8:40:04 AM
**Req ID:** 2200027X