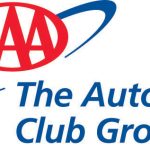 The Auto Club Group
Remote Senior Business Analyst - ( 220002J5 ) **Description** **The Auto Club Group (ACG) provides membership, travel, insurance and financial s
Remote Senior Business Analyst – ( 220002J5 )
**Description**
**The Auto Club Group (ACG) provides membership, travel, insurance and financial services offerings to approximately 13.3 million members and customers across 14 states and 2 U.S. territories through the AAA, Meemic and Fremont brands. ACG belongs to the national AAA federation and is the second largest AAA club in North America.**
**Primary Duties and Responsibilities:**
**Serve as a team member on one or more corporate projects and complete a variety of complex assignments related to project work/business functions. Analyze the impact of the proposed project/ on processes, systems, product lines, and staff personnel. Participate in the research and design of various phases of department/company projects/business functions and prepare detailed reports, summaries, and analyses. Secure information, study market trends and develops recommendations that will align with the scope of the project(s). Analyze existing business/system functionally and activity and present new methods/processes/procedures (i.e. business re-engineering) to affected business units. Develop innovative and effective solutions and coordinate the completion of specific tasks and assignments that are part of the project/business plan.**
**Act as liaison between the Project, Information Systems, Business Lines, and any assigned external clients and assist management with the development of project/business plans, schedules, budgets, and progress reports. Provide support to the implementation of new products and systems as to existing products and systems. Develop communication, training materials, and testing and implementation plans for projects, systems, processes, and/or product lines. Develop and conduct training programs/sessions on implemented systems for business units. Provide/participate in the preparation of reports for all levels of management and outside organizations (e.g., Request for Information, Request of Proposals, milestone deliverables, etc.). May analyze business needs in order to develop project value proposition estimates.**
**Preferred Qualifications:**
+ **Bachelor's degree in Business Administration, Finance, Computer Science, Information Technology, or related field**
+ **PMP certification, Related professional or technical certification(s) or designation(s)**
+ **Experience with Project Management, SQL, XML**
**Work Environment:**
**Remote**
**Qualifications**
**Required Qualifications:**
**Education:**
**College coursework in Business Administration, Finance, Computer Science, Information Technology or related field**
**Experience:**
+ **Researching, identifying, and resolving complex business problems**
+ **Participation in project teams**
+ **Utilizing software applications (e.g. Microsoft Office Suite, etc.)**
**Knowledge and Skills:**
+ **Knowledge of corporate and industry policies, practices, and various procedures**
+ **Business knowledge of the assigned area of responsibility**
+ **Planning and decision making**
+ **Analysis, compilation, and interpretation of data**
+ **Preparation and presentation of materials**
+ **Planning and organizing of information**
+ **Achieving stated objectives within the designated time frame**
+ **Providing analytical skill/content knowledge to contribute to team effort**
+ **Taking the initiative to explore alternative approaches to project tasks, existing processes, and other project objectives**
+ **Performing a variety of concurrent activities**
+ **Working with others in a team environment**
+ **Interacting with representatives of various business units**
+ **Developing and presenting complex reports**
+ **Representing the operational requirements of one or more business units**
+ **Assessing the operational impacts on the procedures and staffing of one or more business units**
+ **Excellent oral and written communication skills**
Important Note:
ACG's Compensation philosophy is to provide a market-competitive structure of fair, equitable and performance-based pay to attract and retain excellent talent that will enable ACG to meet its short and long-term goals. ACG utilizes a geographic pay differential as part of the base salary compensation program. Pay ranges outlined in this posting are based on the various ranges within the geographic areas which ACG operates. Salary at time of offer is determined based on these and other factors as associated with the job and job level.
The above statements describe the principle and essential functions, but not all functions that may be inherent in the job. This job requires the ability to perform duties contained in the job description for this position, including, but not limited to, the above requirements. Reasonable accommodations will be made for otherwise qualified applicants, as needed, to enable them to fulfil these requirements.
The Auto Club Group, and all of its affiliated companies, is an equal opportunity/affirmative action employer. All qualified applicants will receive consideration for employment without regard to race, color, religion, sex, gender identity, sexual orientation, national origin, disability or protected veteran status.
#LI-OM1
**Primary Location** : United States-FL-Tampa
**Work Locations** :
FL-ACG Florida AOB
9125 Henderson Road
Tampa 33634
**Job** : Call Center
**Organization** : Call Center Sales & Service
**Schedule** : Full-time
**Employee Status** : Regular
**Job Type** : Regular
**Job Level** : Individual Contributor
**Travel** : No
**Job Posting** : Jul 25, 2022, 10:45:50 AM
**Req ID:** 220002J5