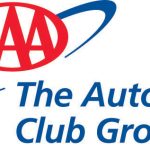 The Auto Club Group
Remote Supervisor - Insurance Service - CIC - ( 220002IZ ) **Description** The Auto Club Group (ACG) provides membership, travel, insurance, and
Remote Supervisor – Insurance Service – CIC – ( 220002IZ )
**Description**
The Auto Club Group (ACG) provides membership, travel, insurance, and financial services offerings to approximately 13.3 million members and customers across 13 states and 2 U.S. territories through the AAA, Meemic and Fremont brands. ACG belongs to the national AAA federation and is the second largest AAA club in North America.
**Primary Duties and Responsibilities:**
Supervise personnel engaged in the servicing of ACG Insurance products in a call center environment. Monitor staff's production and make recommendations to improve results. Ensure adherence to corporate underwriting guidelines. Schedule work hours and assign job duties. Counsel and develop staff with respect to training and career advancement opportunities. Ensure availability of updated information regarding corporate products, including available discounts. Monitor calls and work product to evaluate individual and overall team performance. Monitor service levels, ready-to-serve time, and other appropriate statistics to ensure delivery of quality service and modify staff workloads as appropriate. Evaluate individual and overall team performance and provide constructive feedback.
Maintain call center expertise as needed to ensure resolution of problems and complaints. Assist in managing department resources, developing expense, and staffing budget projections. Ensure adherence to cash management, process workflow and quality control procedures. Supervise and coordinate administrative support activities. Research, analyze and recommend process improvements and revisions to policies and procedures to enhance business operations.
Provide customer service as necessary during peak call periods.
Supervisory Responsibilities:
Participate in the department process related to the selection, hiring, training and development, coaching and counseling of assigned staff.
**Preferred Qualifications:**
Experience in/with:
+ Investigation and resolution of problems
+ A supervisory capacity within a Customer/Call Center environment
+ Improving bottom line quality efficiency and customer service results via individual coaching & development plans
+ Interviewing & hiring candidates
+ Researching and resolving complex service-related problems
+ Creating a high-performance work environment
Knowledge of:
+ Company products and services
+ Call center systems and metrics
+ Workforce management practices and procedures
Ability to:
+ Coordinate agent licensing activities
+ Coordinate departmental training functions
+ Demonstrate strong organization, planning, time management and administrative skills through recent professional and/or management experience in sales, product management, customer service, or business administration.
**Work Environment:**
Remote work from home environment. Willingness and ability to work irregular hours, weekends and/or holidays as needed.
**Qualifications**
**Required Qualifications:**
Education:
+ College level coursework in Business Administration, Marketing, Communications or a related field, or equivalent work experience
+ Completion of company Leadership Training Program within one year
+ Attain (within 6 months) and maintain state insurance license as appropriate
+ May be required to attain and maintain state membership license as appropriate by department
Experience in/with:
+ Mentoring, coaching and developing new employees in the techniques used for successful servicing to members/customers
+ Working in a P&C insurance customer service environment
+ Working under pressure
+ Providing direct customer service in a call center environment
+ Operating a personal computer
+ Navigating through a PC Windows environment, including accessing information from multiple applications
+ Demonstrating sound decision making
+ Organizing and multi-tasking in a fast-paced environment
Knowledge and Skills:
Knowledge of:
+ Team building and motivational techniques
+ Customer service skills
+ Moderate to advanced knowledge of insurance products and industry
+ Quality service techniques and coaching
Supervisory ability to include:
+ Staffing
+ Leadership
+ Scheduling and planning
+ Budgeting
+ Team building
+ Decision making
+ Managing employee performance
Ability to:
+ Complete Customer Care training and certification courses
+ Maintain appropriate credentials as needed
+ Learn government regulations pertaining to area of business
+ Complete appropriate training relative to all company products and services
+ Supervise the work of others in a fast-paced environment
+ Communicate effectively with others in a work environment and with the public
+ Resolve complex issues
+ Prepare and conduct presentations for all levels of staff and management
+ Maintain accurate records
+ Present complex information in a clear, concise manner
+ Manage employee development to achieve and sustain desired results
+ Effectively manage conflict
The Auto Club Group offers a competitive compensation and benefits package including a base salary with performance based incentives; medical/dental/vision insurance, 401(k), generous time off, a complimentary AAA Membership and much more!
Important Note: The above statements describe the principal and essential functions, but not all functions that may be inherent in the job. This job requires the ability to perform duties contained in the job description for this position, including, but not limited to, the above requirements. Reasonable accommodations will be made for otherwise qualified applicants, as needed, to enable them to fulfill these requirements.
The Auto Club Group, and all of its affiliated companies, is an equal opportunity/affirmative action employer. All qualified applicants will receive consideration for employment without regard to race, color, religion, sex, gender identity, sexual orientation, national origin, disability or protected veteran status.
#LI-GM1
**Primary Location** : United States-FL-Tampa
**Work Locations** :
FL-ACG Florida AOB
9125 Henderson Road
Tampa 33634
**Job** : Call Center
**Organization** : Call Center Sales & Service
**Schedule** : Full-time
**Shift** : Evening
**Employee Status** : Regular
**Job Type** : Regular
**Job Level** : Supervisor
**Travel** : No
**Job Posting** : Jul 14, 2022, 1:24:39 PM
**Req ID:** 220002IZ