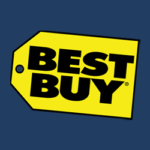 Best Buy
**775415BR** **Job Title:** Return Logistics Center Merchandise Processor (1st Shift - O/S) **Job Category:** Supply Chain
**775415BR**
**Job Title:**
Return Logistics Center Merchandise Processor (1st Shift – O/S)
**Job Category:**
Supply Chain
**Store Number or Department:**
002465-120-SHEP ECOM OB FFL-DC
**Job Description:**
The Return Logistics Center (RLC) Merchandise Processor facilitates the moving and processing of product through the RLC for appropriate processing. This includes receiving, sorting, preparing for resale through triage and data wiping, grading condition for resale, and fulfillment in the Best Buy Secondary Markets Channels. This role ensures that our assets are evaluated for condition to sell to our customers while contributing to a safe and clean work environment.
Key Responsibilities:
+ Loads totes of product for receipt.
+ Receives product into systems for appropriate routing.
+ Sorts products to appropriate locations.
+ Utilizes Radio Frequency scanners as needed for product routing.
+ Triages product for functionality and assesses visible condition to determine resale eligibility.
+ Wipes data from devices utilizing approved tools and processes.
+ Cleans and replaces product components.
+ Enters triage findings in internal processing systems for sale listing.
+ Stages product for storage and fulfillment to customers.
+ Prepares product for shipment by boxing and wrapping appropriately.
+ Protects product from damage throughout the process.
+ Maintains a clean work area by removing empty pallets, sweeping, and cleaning up boxes and other debris.
+ Performs other duties as apparent or assigned.
**Basic Qualifications:**
+ Ability to stand, sit or walk for long periods of time
+ Ability to carry, lift, push and pull up to 50 pounds
**Preferred Qualifications:**
+ Ability to multitask and have attention to detail
**Req #:**
775415BR
**Address Line 1:**
600 PARK LOOP RD
**City:**
Shepherdsville
**State:**
KY
**Zip:**
40165
**Job Level:**
Entry Level
**Employment Category:**
Occasional Seasonal
**Brand:**
Best Buy
**About Us:**
**Best Buy Company and its Family of Brands**
Best Buy is the world's largest multi-channel consumer electronics retailer with stores in the United States, Canada, and Mexico. We are the 11th largest online retailer in the U.S. and Canada, we have the number one customer loyalty program of its kind and more than 1.6 billion visitors to our websites and stores each year. Our more than 165,000 employees are committed to helping deliver the technology solutions that provide value, enabling access to people, knowledge, ideas and fun – whether online, via mobile device or in our stores.
**Additional Job Information:**
**Join our team!**
While you're busy delivering on our belief of making technology work for our customers, we're working to ensure you are rewarded for your passion, energy and commitment. Our pay for performance philosophy rewards results and offers you opportunities to grow in your career and increase your earning potential.
**Ready? Let's do this!**
If you are ready to make a difference in the lives of our customers and employees, click on the apply button below. The application will take about 15 minutes to complete and if you meet the requirements, you can expect to hear from us within 24-72 hours.
Not ready to apply? Connect with us on LinkedIn , Facebook at https://www.facebook.com/bestbuy/ , or Twitter at https://twitter.com/bestbuy_careers .
**Search Categories:**
Retail Jobs, Seasonal Hiring, Supply Chain