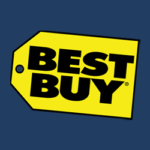 Best Buy
**777992BR** **Job Title:** Reverse Logistics Center (RLC) Area Manager - 2nd Shift **Job Category:** Supply Chain **St
**777992BR**
**Job Title:**
Reverse Logistics Center (RLC) Area Manager – 2nd Shift
**Job Category:**
Supply Chain
**Store Number or Department:**
002465-120-SHEP ECOM OB FFL-DC
**Job Description:**
What does a Best Buy Reverse Logistics Center (RLC) Area Manager do?
The Area Manager, Distribution Reverse Logistics Center (RLC) is responsible for overseeing the day to day operations of sorting, testing and distributing of large product to the appropriate reserve channels. Using behavior-based coaching and feedback, this leader ensures that job duties and responsibilities of team members are safely completed in a consistent, accurate and productive manner while maintaining high quality standards. They are responsible for coaching and developing teams to create a culture of continuous improvement through employee engagement that supports our company values.
Essential Functions
Leadership:
+ Coach, develop and train current team members to reach business metrics
+ Establishes and maintains a positive work environment where employees have avenues to give feedback and provide input on operational, policy and cultural aspects of their dept and the building
+ Monitor exceptions, schedules and time off in time management system
+ Identify and influence behaviors that yield a safe, well-performing and quality-driven department by coaching and delivering timely feedback to employees
+ Conduct monthly one-on-ones and annual reviews
+ Work within contingent company guidelines
+ Onboard and train new team members
Business:
+ Track and report both individual and department productivity, quality and staffing levels and report progress/concerns
+ Supervise the team's processes (SOP compliance) for Shipping/Receiving/Inventory/Sortation.
+ Make sound financial decisions in reference to waste, exceptions, junk outs as it relates RLC P&L and business metrics
+ Facilitates change and sets goals and objectives for their department to create an environment of continuous improvement.
Department specific:
+ Responsible for inventory tracking in their assigned areas
+ Research, feedback and integration of testing tools
+ Ensure shipping and fulfillment are executed daily
+ Drive continuous improvement within the process through identification of gaps.
What are the professional qualifications of a Best Buy Reverse Logistics Center (RLC) Area Manager?
**Basic Qualifications**
+ 2 years supervisor/leadership experience
+ Able to stand/sit for long periods of time
+ Able to multi-task in a fast pace environment
+ Basic knowledge of Microsoft Office
+ Able to carry/lift/push/pull weight up to 50 lbs. with or without accommodation
**Preferred Qualifications**
+ 2 years distribution experience preferred
+ Associate Degree or Bachelor's Degree in Business or Supply Chain
**Req #:**
777992BR
**Address Line 1:**
600 PARK LOOP RD
**City:**
Shepherdsville
**State:**
KY
**Zip:**
40165
**Job Level:**
Manager with Direct Reports
**Employment Category:**
Full Time
**Brand:**
Best Buy
**About Us:**
**Best Buy Company and its Family of Brands**
Best Buy is the world's largest multi-channel consumer electronics retailer with stores in the United States, Canada, and Mexico. We are the 11th largest online retailer in the U.S. and Canada, we have the number one customer loyalty program of its kind and more than 1.6 billion visitors to our websites and stores each year. Our more than 165,000 employees are committed to helping deliver the technology solutions that provide value, enabling access to people, knowledge, ideas and fun – whether online, via mobile device or in our stores.
**Additional Job Information:**
**Join our team!**
While you're busy delivering on our belief of making technology work for our customers, we're working to ensure you are rewarded for your passion, energy and commitment. Our pay for performance philosophy rewards results and offers you opportunities to grow in your career and increase your earning potential.
**Ready? Let's do this!**
If you are ready to make a difference in the lives of our customers and employees, click on the apply button below. The application will take about 15 minutes to complete and if you meet the requirements, you can expect to hear from us within 24-72 hours.
Not ready to apply? Connect with us on LinkedIn , Facebook at https://www.facebook.com/bestbuy/ , or Twitter at https://twitter.com/bestbuy_careers .
**Search Categories:**
Supply Chain