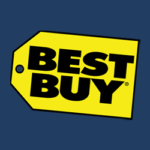 Best Buy
**789351BR** **Job Title:** Sales Manager, In Home Design – Market 24 (Harrisburg/Lancaster)) **Job Category:** Sales
**789351BR**
**Job Title:**
Sales Manager, In Home Design – Market 24 (Harrisburg/Lancaster))
**Job Category:**
Sales
**Store Number or Department:**
003124-Mkt 24 In Home Advisor
**Job Description:**
Our Manager, In-Home Design Sales is the single point of contact for all In-Home Design consultations and projects. They will spend the greatest amount of their time at customers' homes or third party locations making site visits and sales solutions. They'll help guide customers through our wide array of home theater systems, appliances, computers, furniture and interior design solutions. This position requires coordination in all aspects of the project including overseeing execution of product delivery, installation, solutions and ensuring the clients' needs are met.
**Responsibilities include:**
+ Outside sales will provide consultation services to develop sales solutions to best meet the clients and wants within their home.
+ Possesses general knowledge of the products and services that are provided by Best Buy to be able to provide exceptional sales services to clients and create possibilities within the home to bring project plans to completion.
+ Serves as an advocate to the In Home Advisor strategy. Builds and fosters relationships with the external marketplace to create new business and have awareness of resources available to bring project plans to completion.
+ Seeks to understand what drives the overall business and be accountable to prioritize and deliver quality results.
**Basic Qualifications:**
+ 2 years of Client Relationship Management experience OR Military service equivalent
+ 2 years of experience in Sales, customer service or related fields
+ 21 years of age
+ Have a current, valid Driver's License
+ No more than a combination of 2 moving violations/at-fault accidents within the past three years
+ No DUI/DWI or Reckless Driving violations in the past three years
**Preferred Qualifications:**
+ 2 years of sales experience in Specialty product category, Luxury Brands, Custom Design and/or Premium products OR 2 years of Military service equivalent
+ Previous experience driving strategic business initiatives
+ 2 years of experience in Project Management
+ 2 years of leadership experience in business, Military or relevant fields
**Req #:**
789351BR
**Address Line 1:**
5000 Jonestown Road
**City:**
East Harrisburg
**State:**
PA
**Zip:**
17112
**Job Level:**
Manager without Direct Reports
**Employment Category:**
Full Time
**Brand:**
Best Buy
**About Us:**
**Best Buy Company and its Family of Brands**
Best Buy is the world's largest multi-channel consumer electronics retailer with stores in the United States, Canada, and Mexico. We are the 11th largest online retailer in the U.S. and Canada, we have the number one customer loyalty program of its kind and more than 1.6 billion visitors to our websites and stores each year. Our more than 165,000 employees are committed to helping deliver the technology solutions that provide value, enabling access to people, knowledge, ideas and fun – whether online, via mobile device or in our stores.
**Additional Job Information:**
**Join our team!**
While you're busy delivering on our belief of making technology work for our customers, we're working to ensure you are rewarded for your passion, energy and commitment. Our pay for performance philosophy rewards results and offers you opportunities to grow in your career and increase your earning potential.
**Ready? Let's do this!**
If you are ready to make a difference in the lives of our customers and employees, click on the apply button below. The application will take about 15 minutes to complete and if you meet the requirements, you can expect to hear from us within 24-72 hours.
Not ready to apply? Connect with us on LinkedIn , Facebook at https://www.facebook.com/bestbuy/ , or Twitter at https://twitter.com/bestbuy_careers .
**Search Categories:**
Best Buy Business, Geek Squad, In-Home Advisors, Magnolia, Pacific Sales, Retail Jobs