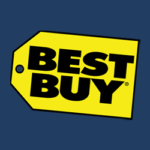 Best Buy
**789332BR** **Job Title:** Sales Supervisor, Home Theatre **Job Category:** Store Leadership **Store Number or Departm
**789332BR**
**Job Title:**
Sales Supervisor, Home Theatre
**Job Category:**
Store Leadership
**Store Number or Department:**
000464-Rivertown-Store
**Job Description:**
The Sales Supervisor ensures Best Buy delivers a world-class customer experience as the primary destination and authority for technology products and services. They play a vital role in leading a Best Buy Department to elevate sales performance by sustaining positive customer and employee interactions. They support the direction of the Assistant Store Manager in implementing sales action plans, monitoring business results, and driving execution of sales strategies.
At Best Buy, we are obsessed with building long term relationships with our customers. Every team member should feel empowered to deliver a world-class and unique experience based on what each customer needs.
**Key Responsibilities**
+ Helps drive a positive customer experience by building relationships, exhibiting empathy, and providing solutions to their needs.
+ Delivers on all aspects of the sales experience through all touch points inside and outside of the store.
+ Drives positive outcomes for key sales indicators within their department.
+ Integrates partnerships and third party programs specific to sales, training, and customer facing initiatives to ensure seamless experience.
+ Engages customers using selling skills to build complete solutions while maintaining a balance of efficiency and service.
+ Motivates, coaches, recognizes, and performance manages employees to reach their full potential.
+ Resolves complex customer issues.
**Basic Qualifications**
+ One year of experience in leadership
+ Previous experience in sales, customer service, or related field
+ Ability to work successfully as part of a team
+ Ability to work a flexible schedule including holidays, nights, and weekends
**Preferred Qualifications**
+ Associate degree or higher in business or related field
+ One year of consumer electronics experience
+ Prior experience setting retail sales goals
**Req #:**
789332BR
**Address Line 1:**
4830 WILSON AVE SW
**City:**
Grandville
**State:**
MI
**Zip:**
49418
**Job Level:**
Manager with Direct Reports
**Employment Category:**
Full Time
**Brand:**
Best Buy
**About Us:**
**Best Buy Company and its Family of Brands**
Best Buy is the world's largest multi-channel consumer electronics retailer with stores in the United States, Canada, and Mexico. We are the 11th largest online retailer in the U.S. and Canada, we have the number one customer loyalty program of its kind and more than 1.6 billion visitors to our websites and stores each year. Our more than 165,000 employees are committed to helping deliver the technology solutions that provide value, enabling access to people, knowledge, ideas and fun – whether online, via mobile device or in our stores.
**Additional Job Information:**
**Join our team!**
While you're busy delivering on our belief of making technology work for our customers, we're working to ensure you are rewarded for your passion, energy and commitment. Our pay for performance philosophy rewards results and offers you opportunities to grow in your career and increase your earning potential.
**Ready? Let's do this!**
If you are ready to make a difference in the lives of our customers and employees, click on the apply button below. The application will take about 15 minutes to complete and if you meet the requirements, you can expect to hear from us within 24-72 hours.
Not ready to apply? Connect with us on LinkedIn , Facebook at https://www.facebook.com/bestbuy/ , or Twitter at https://twitter.com/bestbuy_careers .
**Search Categories:**
Retail Jobs