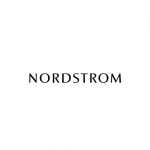 Nordstrom
**Job Description** A Senior Engineer is part of a key team of Nordstrom Technology professionals that applies scientific, mathematical and soc
**Job Description**
A Senior Engineer is part of a key team of Nordstrom Technology professionals that applies scientific, mathematical and social principles to design, build, and maintain technology products, devices, systems and solutions. These technology products and solutions provide amazing customer experiences while meeting the needs of the business. The scope, responsibility and accountability is at the solution level.
As a Senior Engineer with the Mobile App services team you will be responsible for designing and developing end to end solutions across the Nordstrom ecommerce and retail landscape. You will be playing a key role on a digital platform attracting our best customers and growing 20% year over year.
**A day in the life…**
**Technical Acumen:**
+ Experience in designing, developing & deploying high volume and highly reliant services from the ground up
+ Deep Knowledge of scalable distributed systems, service-oriented and event-driven streaming architecture
+ High proficiency in object oriented langauge and platforms including Java, Typescript, Go, AWS, Google cloud & Kubernetes
+ Solid foundation in software engineering practices, data modeling, objected oriented analysis & design, design patterns and algorithms
+ Responsible for taking on full ownership of end-to-end solution and integration design
**Leadership:**
+ Ability to quickly respond to business needs
+ Influences and drives quality standards at the end-to-end solution level, tests all scenarios at the end-to-end solution level
+ Performs quality reviews and ensures appropriate quality processes and solution meet business requirements
+ Understands, identifies, and measures across all systems in the workstream
+ Ensures adherence to Engineering best practices across entire solution
**Partnership:**
+ Collaborates with and influences team, partners & organization. Able to work across teams on execution of a project
+ Scope/accountability is end-to-end solution level
+ Influences decisions that impact project level deliverables.
+ Ability to take an idea, create proof-of-concept and showcase business value of the idea
**Security:**
+ Ensures security coding practices and/or security system fundamentals across end-to-end solution
+ Interprets security and compliance requirements and implements and understands security protocols
**Instrumentation:**
+ Identifies important areas to instrument across end-to-end solution and ensures quality of instrumentation
+ Identifies & interprets KPIs for continuous improvement
**You own this if you have…**
+ Bachelor's or Master's degree in CS, Engineering
+ 5+ years professional experience in and across practice areas
+ Demonstrated knowledge of developing high volume, scalable services across various platforms
+ Prior experience in technical design of complex systems involving cloud platforms
+ Exposure & familiarity with telemetry & analytics
+ Deep back-end design & development experience
+ Ability to identify performance issues and optimize solution and infrastructure
**We've got you covered…**
Our employees are our most important asset and that's reflected in our benefits. Nordstrom is proud to offer a variety of benefits to support employees and their families, including:
+ Medical/Vision, Dental, Retirement and Paid Time Away
+ Life Insurance and Disability
+ Merchandise Discount and EAP Resources
A few more important points…
The job posting highlights the most critical responsibilities and requirements of the job. It's not all-inclusive. There may be additional duties, responsibilities and qualifications for this job.
Nordstrom will consider qualified applicants with criminal histories in a manner consistent with all legal requirements.
Applicants with disabilities who require assistance or accommodation should contact the nearest Nordstrom location, which can be identified at www.nordstrom.com at http://www.nordstrom.com/ .
Nordstrom Careers Privacy Policy: https://careers.nordstrom.com/#/contact-us/privacy
© 2020 Nordstrom, Inc.
Current Nordstrom employees: To apply, log into Workday, click the Careers button and then click Find Jobs.
We're a fast-moving fashion company that empowers our people to be innovative, creative and always focused on providing the best service to our customers. The retail industry is rapidly changing, and we have interesting, complex problems to solve every day – from developing cutting-edge technology and opening new stores, to designing fresh, must-have fashion.
Whether you're a genius engineer, a phenomenal salesperson or a supply chain guru, we invite you to bring your unique talents and join our team. We've been on the Fortune™ 100 Best Places to Work list for more than 20 years because we reward great work, promote from within and celebrate diversity.
Our values are the core of who we are. They inspire our employees, delight our customers and bring our business to life every day.
**CUSTOMER OBSESSED**
We strive to know our customers better than anyone else. We listen, anticipate, build trust and move with speed to deliver on their needs.
**OWNERS AT HEART**
We treat every interaction as an opportunity to make an impact and deliver excellence.
**CURIOUS AND EVER CHANGING**
We approach problems with curiosity and create solutions. We unlock potential to be bold, think big and inspire innovation.
**HERE TO WIN**
We're committed to delivering results, both today and tomorrow. We win as a team by supporting and challenging one another to be better every day.
**WE EXTEND OURSELVES**
We treat each other with respect and kindness. We do the small things that make a big difference. We create a welcoming environment, helping people feel connected, valued and part of one community.
Come on! Join us!