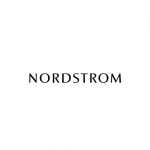 Nordstrom
**Job Description** **When you join the Nordstrom Trunk Club, you join the Nordstrom family!** At the intersection of technology, fashion and
**Job Description**
**When you join the Nordstrom Trunk Club, you join the Nordstrom family!** At the intersection of technology, fashion and design, we value employees who have great in-"sites" to fashion and e-commerce, act fast, think creatively and embody our customer-first mentality. Our fast-paced, dynamic culture attracts creative, passionate individuals with a determined, can-do attitude and entrepreneurial spirit. Work hard and play hard in a fun, casual and collaborative work environment in the heart of Chicago (Working from Home currently)!
The Product Manager Sr. is a key member of the Nordstrom Product Management team, championing the customer experience evolution through data-driven insights using a variety of qualitative and quantitative inputs and delivering key features, functionality and programs for Nordstrom. Product Management is responsible for making sure we build the right products and features for our customers and business. To accomplish that, product managers plan the product roadmap and prioritize the applicable technology backlog, lead product discovery, and measure and communicate results of the feature portfolio in production, all while ensuring stakeholder alignment. This product would help lead the strategy for a suite of tool and experience for the Nordstrom Trunk Club business.
**A day in the life…**
+ Define a 1-3 year product vision that supports Trunk Club's strategic objectives with the ability to continuously adapt based on the changing business and industry landscape, with a constant focus on delivering customer and business value
+ Build and maintain a 12-month roadmap that communicates the focus and direction of the product, while developing a strong backlog of products/features that will help achieve the product vision by delighting the customer and providing strong business value
+ Demonstrate a deep knowledge of customer needs and develop a customer feedback pipeline in order to develop a strong backlog of products and features that will delight the customer and strengthen the Trunk Club value proposition
+ Lead a cross functional product team through the entire product development lifecycle (from discovery to delivery) in order to ensure that quality products and features are delivered to market as quickly as possible. Build an environment conducive to forming a high performing team.
+ Motivate the team by ensuring all team members understand the product vision, roadmap prioritization, and the value and objectives of all features being worked on, and effectively communicate how the product vision and roadmap links to Trunk Club's strategic direction
+ Implement best practice product discovery practices to define and prioritize the product backlog utilizing customer and industry research to drive data-informed decision making
+ Work directly with internal and external customers to cultivate a deep understanding of their needs and paint points in order to advocate for solutions that solve problems and delight those customers
+ Develop the product's objectives and key results (OKRs) and maintain a product scorecard showing progress to those results. Perform and report on pre/post launch analysis of each product initiative focused on financial results
+ Work with cross functional stakeholders and disciplines including to understand the business landscape in order to identify and interpret problems and opportunities to solve to improve the customer experience and drive business performance
+ Build strong opportunity assessments to inform prioritization and ensure the most valuable and usable products/features are built. Apply and conduct user testing techniques to determine customer value and impact
+ Demonstrate a keen awareness of the competitive landscape and have a deep understanding of top competitors' strengths and opportunities
+ Conduct analysis using available onsite tools and resources to evaluate product alternatives and make compelling recommendations and prioritization trade-off decisions, while also reporting on performance of product/feature launches.
+ Drive all aspects of the product development lifecycle (from discovery to delivery) and work with a cross-functional team through the lifecycle to ensure that quality products and features are delivered to market as quickly as possible.
+ Work directly with cross functional teams of business, engineering, product design, and data science using Agile Scrum methodology in order to deliver on identified opportunities and help drive the product/feature through the PDLC from inception to discovery to delivery
+ Write and define business requirements and user stories to ensure a valuable and usable product is built. Partner with Product Design and Engineering to ensure the solution meets the product requirements and delivers against the product objectives
+ Communicate and collaborate with Product Managers on other products to ensure alignment around product and deliver objectives.
**You own this if you have…**
+ Excellent collaboration skills in order to effectively work with engineers and designers to create great product experiences for both customers and employees
+ Strong quantitative and analytical skills that can be used to effectively measure the health of a product, conduct opportunity assessments to help prioritization, and measure the success of product/feature launches. Familiarity with tools such as Tableau, SQL, Excel, and Google Analytics
+ Ability to interact directly with customers to support conducting customer interviews and research in order to understand their needs and identify opportunities to improve the product offering
+ Strong communication skills in order to help effectively convey the product vision and the value/objectives of all features being worked on, while also sharing the story of your team's plans, work-in-progress, and results with other product teams and stakeholders. Communication formats may include emails, presentation decks, face-to-face meetings, and dashboards.
+ Self-starter with the ability to act autonomously
+ Effective trouble-shooting and problem-solving skills, along with the ability to work within a rapidly evolving solutions-oriented environment
+ Proven success in gaining cooperation in situations without any direct authority. Ability to win the confidence of multiple stakeholders from differing departments and backgrounds and can manage their expectations uniquely with their personality front of mind
+ Ability to quickly learn and adapt, while also being comfortable with ambiguity, unsolved problems, and uncertainty
+ Success in working on and balancing multiple, concurrent projects in a fast-paced environment quickly adapting to changing customer and business needs
+ Experience leading teams through the Agile Scrum methodology participating in agile rituals such as daily standups, grooming, planning and retrospectives
**Qualifications**
+ Bachelor's degree or equivalent Product Management certification; MBA preferred
+ 5+ years of digital product management experience working with consumer facing online commerce products
+ 3+ years of direct experience working in Dual Track Scrum leading teams using the Agile Scrum methodology
**We've got you covered…**
Our employees are our most important asset and that's reflected in our benefits. Nordstrom is proud to offer a variety of benefits to support employees and their families, including:
+ Medical/Vision, Dental, Retirement and Paid Time Away
+ Life Insurance and Disability
+ Merchandise Discount and EAP Resources
A few more important points…
The job posting highlights the most critical responsibilities and requirements of the job. It's not all-inclusive. There may be additional duties, responsibilities and qualifications for this job.
Nordstrom will consider qualified applicants with criminal histories in a manner consistent with all legal requirements.
Applicants with disabilities who require assistance or accommodation should contact the nearest Nordstrom location, which can be identified at www.nordstrom.com .
Nordstrom Careers Privacy Policy: https://careers.nordstrom.com/#/contact-us/privacy
© 2020 Nordstrom, Inc.
Current Nordstrom employees: To apply, log into Workday, click the Careers button and then click Find Jobs.
We're a fast-moving fashion company that empowers our people to be innovative, creative and always focused on providing the best service to our customers. The retail industry is rapidly changing, and we have interesting, complex problems to solve every day – from developing cutting-edge technology and opening new stores, to designing fresh, must-have fashion.
Whether you're a genius engineer, a phenomenal salesperson or a supply chain guru, we invite you to bring your unique talents and join our team. We've been on the Fortune™ 100 Best Places to Work list for more than 20 years because we reward great work, promote from within and celebrate diversity.
Our values are the core of who we are. They inspire our employees, delight our customers and bring our business to life every day.
**CUSTOMER OBSESSED**
We strive to know our customers better than anyone else. We listen, anticipate, build trust and move with speed to deliver on their needs.
**OWNERS AT HEART**
We treat every interaction as an opportunity to make an impact and deliver excellence.
**CURIOUS AND EVER CHANGING**
We approach problems with curiosity and create solutions. We unlock potential to be bold, think big and inspire innovation.
**HERE TO WIN**
We're committed to delivering results, both today and tomorrow. We win as a team by supporting and challenging one another to be better every day.
**WE EXTEND OURSELVES**
We treat each other with respect and kindness. We do the small things that make a big difference. We create a welcoming environment, helping people feel connected, valued and part of one community.
Come on! Join us!