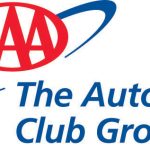 The Auto Club Group
Service Consultant - ( 220001EI ) **Description** **SUMMARY** The Service Consultant position is responsible for serving as the liaison be
Service Consultant – ( 220001EI )
**Description**
**SUMMARY**
The Service Consultant position is responsible for serving as the liaison between customers and the automotive technicians, properly explaining repair and maintenance needs to ensure customer safety and satisfaction.
**WHY AAA?**
You enjoy helping others and are focused on driving results. You have lots of choices of who to work with. What makes us different:
+ We help others.
+ As a member organization, AAA is passionately committed to providing our members and customers with Value, Safety, and Total Peace of Mind in all things related to Automotive, Travel, Insurance and Member Benefits.
+ We are focused on growth.
+ We are 2 million plus members strong with continued job growth over the past 20 years and counting. Build your skills, experience and thrive in a company that has a demonstrated track record of stability & growth.
+ We offer a competitive Total Compensation package.
+ We know compensation goes way beyond bring home pay. AAA offers best in class benefits. . . excellent medical coverage, dental, vision, etc. . . AND we offer profit sharing, and 401k with matching contributions.
+ Competitive Pay Range of $40,000-$55,000 per year
+ We are committed to work-life balance. We provide vacation, AND paid time off.
+ Closed Sunday
+ Shorter workdays than competitors (we close at 6pm)
+ Monday – Friday, hours are 7:30am-6pm
+ Saturday, hours are 8am to 4pm
+ Closed major holidays
**FUNCTIONAL CAREER PATH**
_Service Consultant>Store Manager>Sr. Store Manager> Regional Manager_
Delivering value, safety, and total peace of mind every day is not just our business, it's our purpose.
Join our team.
Dedicated. Innovative. Driven. Successful.
**Qualifications**
**WHO YOU ARE**
**Required Qualifications**
+ At least 6 months of face to face customer service experience
+ Ability to work flexible work schedule including weekends and holidays as well as a 50 – 55 hour work week
+ Ability to obtain ASE certification within 6 to 24 months based on prior automotive experience
**Preferred Qualifications**
+ 2 year of experience with automotive and/or truck systems and technical resources
**Competencies**
+ **Sales Acumen** – uses knowledge to promote product/service value
+ **Communication** – effectively conveys information; demonstrates use of listening skills
+ **Taking Initiative** – proactively seeks out ways to improve
+ **Collaborative Partner** – works well with individuals and groups to achieve common goals
+ **Delivering Results** – achieves excellence in all tasks and goals
+ **Customer Focus** – anticipates and meets needs of customer
**PHYSICAL DEMANDS**
+ This position involves sitting, standing, walking and normal physical mobility, including reaching, grabbing lifting, and carrying typical office equipment, averaging up to approximately 80 pounds in weight. Frequent standing and walking, occasional sitting.
+ Finger and hand dexterity is required for frequent and continuous operation of all office equipment
+ Normal or corrected hearing to the level of ability to receive detailed information orally and to accurately understand normal conversations, both in person and on the telephone
+ Ability to process, express and exchange information orally, in writing, presentations and through online applications
+ Mental and emotional ability to work effectively in a busy environment, interacting with people and dealing with difficult situations
Important Note:
The above statements describe the principle and essential functions, but not all functions that may be inherent in the job. This job requires the ability to perform duties contained in the job description for this position, including, but not limited to, the above requirements. Reasonable accommodations will be made for otherwise qualified applicants, as needed, to enable them to fulfil these requirements.
The Auto Club Group, and all of its affiliated companies, is an equal opportunity/affirmative action employer. All qualified applicants will receive consideration for employment without regard to race, color, religion, sex, gender identity, sexual orientation, national origin, disability or protected veteran status.
**Primary Location** : United States-North Carolina-Huntersville
**Work Locations** :
NC-Huntersville Car Care Plus
9931 Knockando Lane
Huntersville 28078
**Job** : Automotive Service/Repair
**Organization** : Car Care
**Schedule** : Full-time
**Employee Status** : Regular
**Job Type** : Regular
**Job Level** : Individual Contributor
**Travel** : No
**Job Posting** : Jun 6, 2022, 3:01:30 PM
**Req ID:** 220001EI