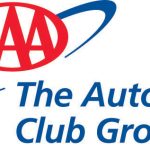 The Auto Club Group
Service Technician C - ( 220002MJ ) **Description** **I. Position Description** Primary Duties and Responsibilities (details of the basic job
Service Technician C – ( 220002MJ )
**Description**
**I. Position Description**
Primary Duties and Responsibilities (details of the basic job functions):
Under general supervision, this position is responsible for performing the repair and maintenance of automobile and truck vehicles for which they are fully trained. Completes routine scheduled maintenance services on automobiles and trucks as directed by manager or service consultant.
+ In an efficient and productive manner, performs basic automotive repairs, adjustments and maintenance procedures as outlined on repair order for which Technician is trained.
+ Drives vehicles into service bay, prepares them for and completes digital vehicle inspection.
+ Test drives vehicles and prepares vehicle for delivery to customer after necessary repairs and maintenance.
+ Maintains cleanliness of shop and work areas, performs other duties as necessary.
Supervisory Responsibilities (briefly describe, if applicable, or indicate None):
none
Competitive Pay Range starting at $36,000
**Qualifications**
**II. Required Qualifications (these are the minimum requirements to qualify)**
Education (include minimum education and any licensing/certifications):
+ High School diploma, GED or Technical school graduate, certification
+ Must possess and maintain 2 ASE certifications (or their equivalents) A4-Suspension & Steering, A5-Brakes
+ Must possess valid driver's license
Experience:
+ 2 years minimum experience repairing vehicles at dealership or automotive center.
Knowledge and Skills:
+ Knowledge of automotive and/or truck systems, tools and technical resources and training to independently perform a variety of usually basic repairs and maintenance of automobile and truck vehicles.
+ Understand and consistently demonstrate the proper use of equipment and tools used in such repair and maintenance and the need to maintain a clean, safe and organized work area.
+ Ability to consistently provide exceptional customer service and improve customer service score
**III. Preferred Qualifications**
+ ASE Certifications (or their equivalent). A4-Suspension & Steering, A5-Brakes
+ G1-Auto Maintenance & Light Repair preferred
+ State inspection certificate where applicable
+ AC 609 Certification
**IV. Work Environment**
+ May experience loud noises and odors intermittently in the shop environment.
+ Must have own tools appropriate for their skill level for use in the Center.
_Important Note:_
_ACG's Compensation philosophy is to provide a market-competitive structure of fair, equitable and performance-based pay to attract and retain excellent talent that will enable ACG to meet its short and long-term goals. ACG utilizes a geographic pay differential as part of the base salary compensation program. Pay ranges outlined in this posting are based on the various ranges within the geographic areas which ACG operates. Salary at time of offer is determined based on these and other factors as associated with the job and job level._
_The above statements describe the principle and essential functions, but not all functions that may be inherent in the job. This job requires the ability to perform duties contained in the job description for this position, including, but not limited to, the above requirements. Reasonable accommodations will be made for otherwise qualified applicants, as needed, to enable them to fulfil these requirements._
_The Auto Club Group, and all of its affiliated companies, is an equal opportunity/affirmative action employer. All qualified applicants will receive consideration for employment without regard to race, color, religion, sex, gender identity, sexual orientation, national origin, disability or protected veteran status._
**Primary Location** : United States-Georgia-Roswell
**Work Locations** :
GA-Mansell Road Car Care Plus
1035 Mansell Road
Roswell 30076
**Job** : Automotive Service/Repair
**Organization** : Car Care
**Schedule** : Full-time
**Shift** : Day
**Employee Status** : Regular
**Job Type** : Regular
**Job Level** : Individual Contributor
**Travel** : No
**Job Posting** : Jul 18, 2022, 7:59:24 AM
**Req ID:** 220002MJ