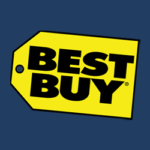 Best Buy
**789002BR** **Job Title:** Specialty Sales Manager, Magnolia - 273 (Fairlakes) **Job Category:** Store Leadership **St
**789002BR**
**Job Title:**
Specialty Sales Manager, Magnolia – 273 (Fairlakes)
**Job Category:**
Store Leadership
**Store Number or Department:**
000273-Fairlakes-Store
**Job Description:**
**What does a Magnolia Specialty Sales Manager, SWAS do?**
The Magnolia Specialty Sales Manager provides a world-class customer experience and improves our efficiency as THE destination and authority for technology products and services. The Specialty Sales Manager is accountable for managing the end-to-end operation of the Magnolia Design Center and Home Theatre specialty areas within a Best Buy store in partnership with the General Manager. The Specialty Sales Manager provides work direction ensuring a world class employee and customer experience while driving exceptional business results. The Specialty Sales Manager is an expert in their respective specialty areas and applies holistic knowledge to drive profitable outcomes within their complex and diverse area.
As a Magnolia Specialty Sales Manager, you will:
+ Responsible for managing all aspects of the customer experience within their respective area through all touchpoints with Best Buy inside and outside of the store.
+ Engages customers using selling skills to build complex, connected solutions while maintaining a balance of high velocity and high service.
+ Deals with complex multi-phase projects that require constant communication and follow-up.
+ Responsible for coaching sales team to ensure a high level of sales and job proficiency. Ensure quality performance and development conversations occur consistent with company rhythm.
+ Responsible for providing clear direction and communications on sales priorities, plans, and goals within their specialty areas.
+ Accountable for driving positive outcomes of key sales indicators within their specialty areas in support of store Revenue, Margin, and NOP goals.
+ Responsible for implementing sales business strategies and department specific plans at the direction of the General Manager and company priorities.
+ Responsible for building sales schedules and managing labor real-time throughout the week where course-correction is needed.
+ Takes ownership of merchandising, inventory/shrink, services, and other aspects of operations in department in close partnership with store management team to ensure specialty area meets stringent standards and company growth / brand expectations.
+ Responsible for monitoring sales results and progress against sales priorities monthly, weekly, daily, and real-time and course-correcting as needed.
**What are the Professional Requirements of a Specialty Sales Manager?**
**Basic Qualifications**
+ 1 year of experience as a Supervisor/ Manager in Business, Military or other fields
+ 2 years sales experience
+ 1 year of experience managing and reviewing operational expenses and revenue
**Preferred Qualifications**
+ Associate Degree or higher in Computer Science, Business, Management or related fields
+ Retail Experience
+ Consumer Electronics, Appliances, Luxury Brand or other Premium Product experience
**Req #:**
789002BR
**Address Line 1:**
13058 Fairlakes Shopping Ctr
**City:**
Fairfax
**State:**
VA
**Zip:**
22033
**Job Level:**
Manager with Direct Reports
**Employment Category:**
Full Time
**Brand:**
Magnolia
**About Us:**
**About Magnolia**
For over 50 years, Magnolia has been dedicated to one thing, 100% customer satisfaction, offering premium audio, video and home automation gear for connoisseurs who demand nothing but the best. Today, Magnolia continues to grow, opening more Design Center locations inside Best Buy stores. These Design Centers act as the hub of the areas they are in, servicing the Magnolia stores around them with brands and services that Magnolia can only offer in these select locations. The best part, no matter which Magnolia store you shop, all the products and services are at your service, because the Magnolia family, along with the Best Buy brand, all work seamlessly together to provide you with solutions to satisfy your every home entertainment need.
**Best Buy Company and its Family of Brands**
Best Buy is the world's largest multi-channel consumer electronics retailer with stores in the United States, Canada, and Mexico. We are the 11th largest online retailer in the U.S. and Canada, we have the number one customer loyalty program of its kind and more than 1.6 billion visitors to our websites and stores each year. Our more than 165,000 employees are committed to helping deliver the technology solutions that provide value, enabling access to people, knowledge, ideas and fun – whether online, via mobile device or in our stores.
**Additional Job Information:**
**What are my rewards and benefits?**
Surrounded by the latest and greatest technology, a team of amazing coworkers and a work environment where anything is possible, you'll find it easy to be your best when you work at Best Buy. While you're making technology work for our customers, we're making sure Best Buy works for you with our pay for performance philosophy. At Best Buy we offer top salaries for management, including both short and long term incentive plans based upon business results, as well as endless opportunities to grow in a dynamic work environment that's part of an industry that never sleeps. From tuition reimbursement to deep employee discounts, to health, wealth and wellness benefits, we believe the success of our company depends on the passion of employees for learning, technology and people.
**Search Categories:**
Magnolia, Retail Jobs