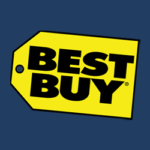 Best Buy
**790318BR** **Job Title:** Sr. Director, Measurement Science **Job Category:** Digital & Information Technology **Stor
**790318BR**
**Job Title:**
Sr. Director, Measurement Science
**Job Category:**
Digital & Information Technology
**Store Number or Department:**
957290-105-Product & Services Data Science Tech
**Job Description:**
We believe that our company's success depends on the passion and creativity of our amazing employees. To create environments in which our people can fully thrive, we turn to our guiding behaviors: Be human. Make it real. Think about tomorrow. These set the tone for Best Buy, along with our Rallying Cry: Let's talk about what's possible. Our supportive leaders collaborate with their teams through ongoing feedback and two-way dialogue to maintain a culture continual learning. All these factors combine to create an unbeatable experience for both customers and employees. If you like to have fun while you work, build confidence and grow your career, you'll fit right in.
The Measurement Science team applies scientific rigor and methodological innovation to dive into large, complex data to answer ambiguous and foundational business questions that drive real-world value by offering deep insight into every aspect of the business. This team provides analytic thought leadership that provides data-grounded perspective to help Best Buy think critically and differently about its business to improve our core capabilities, services, and customer experiences. The measurement science team works cross-functionally with business experts, business analysts, product managers, engineers, architects, and machine learning scientists across business domains to discover and assess new opportunities, create new metrics to measure success, and inform prioritization.
As a **Senior Director, Measurement Science** , you will provide data science leadership across multiple organizations within the enterprise delivering world-class data insights and products to the business. You will leverage knowledge of data science (e.g. data collection, statistics, machine learning, etc) to define best practices for applying data science. It will be your responsibility to manage and develop data science teams in addition to leading data science investment decisions across the enterprise.
**What will you do?**
+ Complex method implementation & algorithmic innovation:
+ Deeply knowledgeable of scientific methods used to solve immense real-world business problems using data and advanced statistical and cutting-edge algorithmic approaches to uncover critical insights and patterns within the data that can be leveraged to drive real business value.
+ Provide leadership to enterprise to deliver data-driven solutions to complex problems with very high levels of ambiguity using both structured and unstructured data across the enterprise.
**Analytics operationalization:**
+ Proactively identify areas of opportunity that necessitate modifying or introducing new business domains to achieve success where existing machine learning algorithms or data sources and/or processes could be improved upon to solve complex problems with substantial business impact
**Technical & business domain communication:**
+ Present results of analysis to team and leadership in a manner that is interpretable.
+ Lead discussions with technical and non-technical product team members to determine feasibilities of recommended solutions. Collaborate with other engineers and product team members to implement and deploy scalable solutions.
+ Regularly interact with organizational leadership to inform, educate, persuade, and lead toward emerging technologies.
+ Regularly interact with leadership across the enterprise to inform, educate, persuade, and lead toward emerging technologies.
+ Regularly interact with senior leadership (officer/C-suite level) across the enterprise to inform, educate, persuade, and lead toward emerging technologies.
**Technical leadership / staff management:**
+ Provide timely and clear work direction and delegates to others to deliver outcomes. Provide in-the-moment feedback and coaching to individuals. Provide input and make recommendations to ensure talent is positioned correctly.
+ Hold others accountable for consistently following through on commitments and ensuring that results are achieved.
+ Set clear effective goals and expectations as a key part of managing performance to drive business outcomes; provide meaningful and timely performance feedback, and use existing performance management tools to track and discuss performance.
+ Provide developmental opportunities for direct reports to develop skills, knowledge and experiences and uses existing developmental tools to discuss and track developmental progress.
+ Make talent decisions (i.e., selection, development, performance management and rewards), with input from other business or technical effort leaders.
+ Foster a learning environment and promote knowledge-sharing across teams.
+ Develop a highly effective team by focusing on and driving team engagement. Set team direction and priorities to achieve enterprise and company goals. Drive results. Provide input into team organizational design, establish efficient processes, ensure role clarity and overall responsibility execution.
**Leadership:**
+ Recruit, manage and develop individual direct reports. Build and lead multiple teams that include direct and indirect (skip level) employees. Develop people leaders on the team. Independently lead teams to achieve outcomes aligned to the organizational objectives. Create vision for the teams future to spurn innovation across the organization.
+ Act as a formal and visible leader, demonstrating a cross functional leadership mindset, BBY values and Way We Lead behaviors.
+ Encourage and directly advance Best Buy's culture of diversity and inclusion.
**Minimum Requirements:**
+ Bachelor's degree in a highly quantitative field (e.g. Computer Science, Engineering, Physics, Math, Operations Research, etc) or equivalent experience.
+ 12 or more years of experience in data science, data analysis, data mining or other similar business functions. Advanced degrees in relevant fields may be counted towards experience requirements. At least 5 years must be hands-on industry experience with no substitution for advanced degree or other similar related functions
+ 6 or more years of experience leading data science technical efforts/teams
+ Excellent communication skills (both orally and in writing) with a superb ability to communicate technical information to senior executives
**Preferred Qualifications:**
+ Master's degree or Ph.D in a highly quantitative field (e.g. Statistics, Math, Operations Research, Physics etc)
+ 12+ years experience leading data science technical efforts/teams
**Req #:**
790318BR
**Address Line 1:**
7601 Penn Avenue South
**City:**
Richfield
**State:**
MN
**Zip:**
55423
**Job Level:**
Director
**Employment Category:**
Full Time
**Brand:**
Best Buy
**Search Categories:**
Corporate Jobs, Digital and Technology