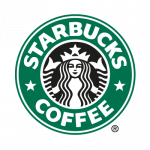 Starbucks Coffee Company
**Basic Qualifications** + Bachelor's degree in Computer Science or related field + 9+ years of relevant experience **Required Know
**Basic Qualifications**
+ Bachelor's degree in Computer Science or related field
+ 9+ years of relevant experience
**Required Knowledge, Skills and Abilities**
+ Demonstrates working knowledge of all facets of systems development lifecycle and IT operations.
+ Strong knowledge of configuration and key integration points of relevant applications/modules/platforms.
+ Working understanding of Service Oriented Architecture (SOA)
+ Leverages user-centric design concepts in conjunction with agile prototyping, development, and testing to deploy highly engaging technology solutions to the end user.
+ Ability to couple technology expertise with deep understanding of business requirements to design and deploy highly reliable, scalable, and sustainable global technology solutions.
+ Collaboratively and objectively assesses benefits, costs, and viability of proposed solution options and drives alignment across a diverse group of stakeholders.
+ Applies knowledge of business principles and technology practices to achieve successful outcomes in cross-functional activities.
+ Has deep expertise of OTM product.
+ Understand key concepts in terms of solutioning multi stop, multi leg, ground schedule, pool points, cross docks, hub and spoke models for transportation.
+ Deep expertise in both inbound and outbound logistics solutioning.
+ Demonstrates good knowledge of workflow configuration, action check, screen/layout configurations along with simple saved query and saved condition development.
+ Knowledge of Global Trade and Management will be nice to have.
+ Experience around debugging issues in current solution and propose better ideas to solve same.
_Starbucks and its brands are an equal opportunity employer of all qualified individuals._
_We are committed to creating a diverse and welcoming workplace that includes partners with diverse backgrounds and experiences. We believe that enables us to better meet our mission and values while serving customers throughout our global communities. People of color, women, LGBTQIA+, veterans and persons with disabilities are encouraged to apply._
_Qualified applicants with criminal histories will be considered for employment in a manner consistent with all federal state and local ordinances. Starbucks Corporation is committed to offering reasonable accommodations to job applicants with disabilities. If you need assistance or an accommodation due to a disability, please contact us at 206-318-0660 or via email at applicantaccommodation@starbucks.com_