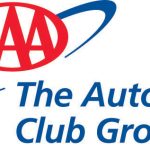 The Auto Club Group
Summer Temp Part-Time - Grand Rapids - ( 220001PM ) **Description** The Auto Club Group (ACG) provides membership, travel, insurance and financi
Summer Temp Part-Time – Grand Rapids – ( 220001PM )
**Description**
The Auto Club Group (ACG) provides membership, travel, insurance and financial services offerings to approximately 9 million members and customers across 11 states and 2 U.S. territories through the AAA, Meemic and Fremont brands. ACG belongs to the national AAA federation and is the second largest AAA club in North America.
Primary Duties and Responsibilities:
Provides a variety of services and support to members, customers and staff in assigned branch or department on a short-term basis. Responsibilities will vary based on the area and support needed, to include clerical and administrative duties, as assigned. Participates in a team environment to provide high-quality service and support to members and staff.
Preferred Qualifications:
+ Customer service in a fast-paced, sales-oriented environment
+ Ability to walk or stand for most of the work day in some locations
+ Lifting requirement in some locations
Work Environment :
+ Works in a temperature-controlled office environment
+ May bend and/or stoop to perform filing functions
**Qualifications**
Required Qualifications:
Education:
Experience:
+ Customer service
+ Performing basic clerical functions including filing, maintaining records, and completing routine correspondence, forms and letters.
+ Operating a calculator and/or adding machine
+ Using a PC for word processing, email and basic spreadsheet applications
+ Performing basic math calculations
+ Working with cash and completing monetary and sales transactions.
+ Answering telephone and relaying messages
Knowledge and Skills:
+ Ability to learn branch or department administrative procedures and functions
+ Good verbal and written communication skills
+ Analyzing, researching and routine problem-solving skills
+ Ability to prioritize and complete multiple tasks concurrently
+ Basic math ability including addition, subtraction, multiplication, division and percentages
+ Organizational skills
+ Attention to detail
+ Ability to rotate within departments and among various functions to provide support and for training purposes.
The Auto Club Group offers a competitive compensation and benefits package including a base salary with performance based incentives; medical/dental/vision insurance, 401(k), generous time off, a complimentary AAA Membership and much more!
The Auto Club Group, and all of its affiliated companies, is an equal opportunity/affirmative action employer. All qualified applicants will receive consideration for employment without regard to race, color, religion, sex, gender identity, sexual orientation, national origin, disability or protected veteran status.
**Primary Location** : United States-MI-Kentwood
**Work Locations** :
MI-Grand Rapids SE
2560 E. Paris Ave SE
Kentwood 49546
**Job** : Sales
**Organization** : Field Operations Region 1
**Schedule** : Part-time
**Shift** : Day
**Employee Status** : Temporary
**Job Type** : Temporary
**Job Level** : Individual Contributor
**Travel** : No
**Job Posting** : Jul 25, 2022, 1:24:33 PM
**Req ID:** 220001PM