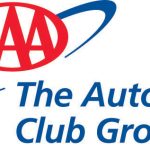 The Auto Club Group
Supervising Attorney - ( 220001SX ) **Description** * This is a hybrid position reporting to our Tampa, FL office. **Supervising Attorney –
Supervising Attorney – ( 220001SX )
**Description**
* This is a hybrid position reporting to our Tampa, FL office.
**Supervising Attorney – The Auto Club Group**
**What you will do:**
**Primary Duties and Responsibilities:**
Provide a high level of detailed legal expertise and acts as the "legal authority" within a specialized technical discipline (e.g. insurance, litigation, etc.) in the Legal Department/Staff Counsel. Provide guidance and supervision to personnel within assigned specialty. Research and analyze highly technical and specialized legal questions and issues as they relate to their specific discipline. Identify opportunities to improve performance and effectiveness. Develop and recommend legal strategies and prepares any necessary material to keep senior management informed regarding achievement of objectives and accomplishments of stated goals.
Lead, facilitate and monitor projects within assigned areas of expertise to ensure successful achievement of project goals.
Advocate a strong team and client relationship within the Company and with the various organizations, agencies and professional legal authorities.
Supervisory Responsibilities:
Attorneys and support staff. Participate in the department process related to the selection, hiring, training and development, coaching and counseling of assigned staff.
**How you will benefit:**
+ Supervising Practice Leader will earn a competitive salary of $121,900 to $180,000 annually with annual bonus potential based on performance.
+ Excellent and comprehensive benefits packages are just another reason to work for the Auto Club Group. Benefits include:
+ 401k Match
+ Medical
+ Dental
+ Vision
+ PTO
+ Paid Holidays
+ Tuition Reimbursement
**Qualifications**
**We're looking for candidates who:**
**Required Qualifications (these are the minimum requirements to qualify)**
Education:
+ Juris Doctor Degree
+ Member of the State Bar of Florida
Experience:
+ Eight years of trial experience to include:
+ 10 trials to verdict, six with jury and six at first-chair, including third-party tort and first-party cases involving insurance related matters
+ Extensive dispositive motion practice including First party threshold, PIP and insurance policy coverage where applicable based on assigned state
+ Alternative dispute resolution including arbitration and mediation
+ Personal injury, tort, property and other insurance industry litigation
+ Appellate practice
Extensive experience in:
+ One or more legal specialties such as catastrophic loss, insurance, etc.
+ Litigation and trial practice procedures
+ Identifying, analyzing and resolving complex legal issues
+ Conducting legal research and preparing formal legal documents
+ Project planning
+ Experience working with a professional staff to include:
+ Organization and planning
+ Analyzing and problem solving
+ Judgment and decision
+ Leadership
+ Team building and cooperation
Knowledge of and skills (Items are applicable to the requirements of the assigned state):
Knowledge of:
+ Negligence and First Party Law, and where applicable based on assigned state Essential Insurance Act and Fair Trade Practice Act
+ Claim policies and practices
+ Policy forms for all lines of coverage
+ Civil law, judicial procedures, rules of evidence, principles and practices of legal research, discovery, case evaluation, facilitation, etc.
Ability to:
+ Communicate effectively with others in a work environment
+ Establish and maintain effective working relationships within the Company and with various organizations, agencies and legal authorities
+ Provide direction and guidance to others
+ Communicate clearly, concisely and persuasively about complex technical legal issues
+ Strong written and oral communication skills
+ Supervisory ability to include:
+ Supervise and evaluate performance of unit personnel
+ Provide guidance, advice and direction to associate attorneys concerning evaluation, strategy, etc.
+ Analyzing and problem solving
+ Coaching and counseling
+ Leadership
+ Decision making
**Preferred Qualifications**
Experience:
+ Legal or General Counsel experience within the insurance industry
+ Standing committee participation for an aggregate of at least two years
Knowledge of:
+ ACG/ACIA or ACICF/ACSIC claim policies and practices
+ ACG/ACIA or ACICF/ACSIC policy forms for all lines of coverage
**Work Environment:**
+ This is a hybrid position reporting to our Tampa, FL location
**What it's like to work for us:**
We serve our members by making their satisfaction our highest priority. We do what's right by sustaining an open, honest and ethical work environment. We lead in everything we do by offering best-in-class products, benefits and services. And we value our employees by seeking the best talent, rewarding high performance and holding ourselves accountable.
All in all, we create an inclusive and welcoming environment of diverse backgrounds, experiences and viewpoints, realizing our differences make us stronger.
**Who we are:**
The Auto Club Group helps AAA Members enjoy life's journey with peace of mind by providing innovative solutions, advocacy and membership benefits wherever and whenever they need them. We currently conduct business in 13 states in the upper Midwest and the Southeast.
The Auto Club Group has established four long-term enterprise goals:
+ Long-term, sustainable, profitable growth
+ AAA Membership growth and renewal
+ Operational excellence
+ Become the "flagship club" of the AAA Federation
**Important Note:**
ACG's Compensation philosophy is to provide a market-competitive structure of fair, equitable and performance-based pay to attract and retain excellent talent that will enable ACG to meet its short and long-term goals. ACG utilizes a geographic pay differential as part of the base salary compensation program. Pay ranges outlined in this posting are based on the various ranges within the geographic areas which ACG operates. Salary at time of offer is determined based on these and other factors as associated with the job and job level.
The above statements describe the principle and essential functions, but not all functions that may be inherent in the job. This job requires the ability to perform duties contained in the job description for this position, including, but not limited to, the above requirements. Reasonable accommodations will be made for otherwise qualified applicants, as needed, to enable them to fulfil these requirements.
The Auto Club Group, and all of its affiliated companies, is an equal opportunity/affirmative action employer. All qualified applicants will receive consideration for employment without regard to race, color, religion, sex, gender identity, sexual orientation, national origin, disability or protected veteran status.
#LI-KT2
**Primary Location** : United States-FL-Tampa
**Work Locations** :
FL-ACG Florida AOB
9125 Henderson Road
Tampa 33634
**Job** : Legal
**Organization** : General Counsel
**Schedule** : Full-time
**Shift** : Day
**Employee Status** : Regular
**Job Type** : Regular
**Job Level** : Supervisor
**Travel** : No
**Job Posting** : Jun 28, 2022, 4:08:55 PM
**Req ID:** 220001SX