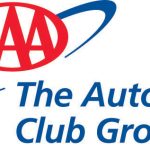 The Auto Club Group
Supervisor, Fleet Operations - ( 220001MA ) **Description** The Auto Club Group (ACG) provides membership, travel, insurance and financial servi
Supervisor, Fleet Operations – ( 220001MA )
**Description**
The Auto Club Group (ACG) provides membership, travel, insurance and financial services offerings to approximately 9 million members and customers across 11 states and 2 U.S. territories through the AAA, Meemic and Fremont brands. ACG belongs to the national AAA federation and is the second largest AAA club in North America.
**Primary Duties and Responsibilities:**
This position is responsible for supervising towing and light service operations to include leading, guiding and empowering a team to achieve all quality and budgeted goals while ensuring safety for all.
Operates service vehicle and provides emergency roadside assistance in a safe, professional manner, ensuring team has all necessary resources to provide excellent service. Provides minor mechanical assistance (jump start, fuel deliver, tire changes, lockouts). Tows vehicles when needed. Provides training/support and assistance to Service Vehicle Operators and Coordinator Service Vehicle Operators. Resolves escalated service problems/situations. Maintains productivity standards for the team.
Ensures team has all necessary resources to provide unsurpassed service by coordinating vehicle maintenance, ordering, inventorying and distributing necessary tools, parts and supplies and maintaining facility in a safe, clean and orderly fashion.
Performs administrative duties such as complaint resolution, deposit compilation and reconciliation and researching, compiling and communicating various reports and information.
Supervisory Responsibilities:
Recruits and retains strong candidates. Coaches and mentors associates. Trains and empowers team to handle work challenges. Coordinates and facilitate monthly safety/staff meetings. Scheduling and deploys resources to ensure service demands are met.
**Preferred Qualifications:**
+ College level coursework in Business Administration or a related field.
+ Previous Service Technician experience
+ Solid mechanical background and understanding of automotive repair
+ Familiarity with area streets and landmarks
+ Working knowledge of work processing and e-mail applications. Microsoft applications knowledge is preferred.
**Compensation**
This position is a hourly role with the salary range starting from $19.73 – $26.30. The salary ranges depends on experience.
**Work Environment:**
7-day, multiple shift operation which may require "on call" duty at times.
Works in a temperature-controlled office environment, warehouse or field; exposure to road hazards and temperature extremes when driving. Occasional (up to 30% of work time) lifting, pulling and pushing.
**Qualifications**
Certifications:
Valid state driver's license and excellent driving record without physical restrictions which would prevent driving during day or night hours or for extended periods of time.
Must pass DOT physical where required by the DOT or ACG policy
**Required Qualifications:**
Education:
+ High School Diploma or equivalent
Experience:
+ Leading others to successfully achieve goals
+ Related or similar roadside service work
* Interacting with vendors, contractors
* Preparing cost and expense reports
* Assisting disabled vehicles and stranded motorists
* Towing and minor automobile maintenance
* Automotive fleet maintenance and repair
* Resolving customer service/damage complaints
Knowledge and Skills:
+ Strong safety awareness
+ Strong decision-making and problem-solving skills
+ Solid interpersonal skills
+ Strong customer service ability and communication skills, including written, verbal, presentation and stand-up training.
+ Able to operate technical/diagnostic tools
+ Able to work under pressure and react to instructions/observations quickly and willingly
* Towing procedures
* Budget preparation techniques
* Basic software packages (e.g. Word, Excel)
* Service vehicles and related equipment used to provide emergency roadside assistance
The Auto Club Group offers a competitive compensation and benefits package including a base salary with performance based incentives; medical/dental/vision insurance, 401(k), generous time off, a complimentary AAA Membership and much more!
Important Note: The above statements describe the principal and essential functions, but not all functions that may be inherent in the job. This job requires the ability to perform duties contained in the job description for this position, including, but not limited to, the above requirements. Reasonable accommodations will be made for otherwise qualified applicants, as needed, to enable them to fulfill these requirements.
The Auto Club Group, and all of its affiliated companies, is an equal opportunity/affirmative action employer. All qualified applicants will receive consideration for employment without regard to race, color, religion, sex, gender identity, sexual orientation, national origin, disability or protected veteran status.
**Primary Location** : United States-Georgia-Tucker
**Work Locations** :
GA-East Atlanta Fleet
2177 Flintstone Drive Suite N-P
Tucker 30084
**Job** : Automotive Service/Repair
**Organization** : Fleet
**Schedule** : Full-time
**Employee Status** : Regular
**Job Type** : Regular
**Job Level** : Supervisor
**Travel** : No
**Job Posting** : May 12, 2022, 1:05:02 PM
**Req ID:** 220001MA