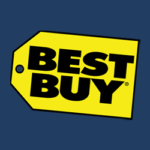 Best Buy
**783819BR** **Job Title:** Supervisor, Geek Squad Service Depot **Job Category:** Services/Installation/Repair **Store
**783819BR**
**Job Title:**
Supervisor, Geek Squad Service Depot
**Job Category:**
Services/Installation/Repair
**Store Number or Department:**
000623-Cleveland Svc
**Job Description:**
**What does a Geek Squad Service Depot Supervisor do?**
The Geek Squad Service Depot Supervisor is responsible for driving superior Client service and employee engagement in addition to goal setting, coaching, training and development of their team. They are responsible for overseeing the day-to-day needs of the team and Work In Progress (WIP) for the team.
Job responsibilities include:
+ Coach, develop and train current team members to reach business metrics
+ Assist with, schedules and time off requests
+ Assist manager with performance feedback in one-on-one sessions and PAs
+ Execute change management within the team as required
+ Onboard and train new team members
+ Track and report both individual and department productivity, quality and staffing levels and report progress/concerns
+ Supervise the team's processes SOP compliance
+ Initiate new program tracking and compliance with existing SOP's
+ Make sound financial decisions in regards to waste, exceptions, junk outs as it relates to impacting local P&L
+ Ensure Work In Progress (WIP) is managed and reviewed according to SOP
+ Research new tools and develop new SOPs to continue growth
+ Partner with peers to ensure all lines are managed consistently
+ Provide vendor feedback to leadership
+ Perform basic diagnosis, part install and QA
+ Manage customer escalations
**What are the Professional Requirements of a Geek Squad Service Depot Supervisor?**
Basic Qualifications
+ 1 year of leadership experience
+ Basic understanding of computer/electronic components
+ Able to stand/sit for long periods of time
+ Able to multi-task in a fast pace environment
+ Basic knowledge of Microsoft Office
Preferred Qualifications
+ 6 months of experience using proprietary or other related systems
+ Expert knowledge of company escalation processes
+ Proficient knowledge of Microsoft Office
+ Able to carry/lift/push/pull weight up to 25 lbs. with or without accommodation
**Req #:**
783819BR
**Address Line 1:**
9780 Mopar Drive
**City:**
Streetsboro
**State:**
OH
**Zip:**
44241
**Job Level:**
Manager without Direct Reports
**Employment Category:**
Full Time
**Brand:**
Geek Squad
**About Us:**
**About Geek Squad**
It all began with a few oddly dressed heroes fixing computers. Today, we're an army of Agents more than 18,000 strong, on a singular mission to rid the world of rogue technology. We're still oddly dressed, but we're now oddly dressed and saving the day across the globe. If you're techno-exceptional, good with people and great at having fun while doing top-quality work, we invite you to join our illustrious ranks.
**Best Buy Company and its Family of Brands**
Best Buy is the world's largest multi-channel consumer electronics retailer with stores in the United States, Canada, and Mexico. We are the 11th largest online retailer in the U.S. and Canada, we have the number one customer loyalty program of its kind and more than 1.6 billion visitors to our websites and stores each year. Our more than 165,000 employees are committed to helping deliver the technology solutions that provide value, enabling access to people, knowledge, ideas and fun – whether online, via mobile device or in our stores.
**Additional Job Information:**
**What are my rewards and benefits?**
Discover your career here! At Geek Squad and Best Buy we offer much more than a paycheck. Surrounded by the latest and greatest technology, a team of amazing coworkers and a work environment where anything is possible, you'll find it easy to be your best when you work with us. We provide an exciting work environment with a community of techno learners where you can be yourself while investing in your career. Empowered with knowledge you will discover endless opportunities to grow. From deep employee discounts to tuition reimbursement, to health, wealth and wellness benefits, to learning and development programs, we believe the success of our company depends on the passion of employees for learning, technology and people.
**Search Categories:**
Geek Squad