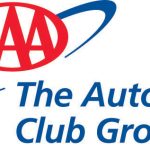 The Auto Club Group
Travel Associate - Palm Beach Gardens - ( 220001ME ) **Description** **_Sign On Bonus of up to $2500 for new hires_** **_**To qualify for the
Travel Associate – Palm Beach Gardens – ( 220001ME )
**Description**
**_Sign On Bonus of up to $2500 for new hires_**
**_**To qualify for the potential Sign-On Bonus, applicants must be new to ACG (not applied in the last 180 days) and offer for employment is extended on or after 7/11/2022. Hires will need to complete 30 days of employment before the award will be processed for payment. There is a 1-year payback clause if your employment is terminated prior to completing 12 months of employment. Additional details can be provide by our Recruiting Team at the time of application**_**
**Leisure Travel Agent – The Auto Club Group**
**What you will do:**
The Auto Club Group is seeking prospective **Leisure** **Travel Agents** who can generate new sales to members and nonmembers, actively pursue opportunities to establish and strengthen customer relationships, and support all ACG branded products and services. You will be challenged to drive new business with competitive products and help retain The Auto Club Groups 60 million members.
In this position, you will have the opportunity to:
+ Utilize Professional Selling skills from beginning to end to determine client's vacation needs, create a memorable vacation, close the sale and build customer relationships.
+ Provide outstanding customer service through product knowledge, industry news and destination expertise.
+ Sell AAA Branded Products & Services and ACG preferred Suppliers. Proactively seeks sales opportunities through various avenues to include, walk-ins, outbound client calling, client retention, self-marketing and customer referrals.
+ Meet and exceeds Minimum Adjusted Sales Goals.
+ Support and embraces AAA Auto Club Group Preferred Supplier program, AAA Branded Product & Services, preferred automation methods and all other Travel Agency strategy initiatives. Proactively works travel campaigns and leads provided through Lead Management system.
+ Utilize task management to support the sales process and complete system generated tasks in a timely manner.
+ Participate in travel industry programs, product and supplier training, ACG specific training programs and Continuing Education opportunities to increase knowledge becoming "the source" to clients for all their travel needs.
+ Ensure all Accounting documents, client files and POC profiles are completed accurately and timely.
+ Participate in all trade show functions, and other promotional events as created by Auto Club Group to increase sales and promote travel products.
With our powerful brand and the mentoring we offer, you will find your position as a **Leisure** **Travel Agent** can lead to a rewarding career at our growing organization.
**How you will benefit:**
+ Our Auto Club Group **Leisure Travel Agent** earn a competitive salary with a potential of earning bonuses and sales incentives Competitive Salary
+ Travel Agents receive 100% backing from one of America's most trusted brands to include paid training and generated leads
+ Excellent and comprehensive benefits packages are just another reason to work for the Auto Club Group. Benefits include:
+ $16.00/hour plus incentives
+ 401k Match
+ Medical
+ Dental
+ Vision
+ PTO
+ Paid Holidays
+ Tuition Reimbursement
**Qualifications**
**We're looking for candidates who:**
Education:
+ High school diploma or the equivalent.
+ Must qualify, obtain, and maintain all applicable state licenses required for selling and/or servicing Auto Club Group products.
+ Travel school graduate preferred
Experience:
+ At least 2 years professional sales experience
+ Travel sales experience
+ CRM systems experience preferred
+ Galileo experience preferred
Knowledge and Skills:
+ Ability to aggressively pursue sales through proactive marketing
+ Effective skills to build long term customer relationships.
+ Excellent customer service skills
+ Computer and Internet Skills.
+ Ability to manage time in a fast paced environment while maintaining high quality results
Successful agents will possess effective communication skills, strong phone sales, prospecting skills, ambition, motivation and drive!
**What it's like to work for us:**
We serve our members by making their satisfaction our highest priority. We do what's right by sustaining an open, honest and ethical work environment. We lead in everything we do by offering best-in-class products, benefits and services. And we value our employees by seeking the best talent, rewarding high performance and holding ourselves accountable.
All in all, we create an inclusive and welcoming environment of diverse backgrounds, experiences and viewpoints, realizing our differences make us stronger.
**Who we are:**
The Auto Club Group helps AAA Members enjoy life's journey with peace of mind by providing innovative solutions, advocacy and membership benefits wherever and whenever they need them. We currently conduct business in 13 states in the upper Midwest and the Southeast.
The Auto Club Group has established four long-term enterprise goals:
+ Long-term, sustainable, profitable growth
+ AAA Membership growth and renewal
+ Operational excellence
+ Become the "flagship club" of the AAA Federation
#LI-BF3
Important Note:
_ACG's Compensation philosophy is to provide a market-competitive structure of fair, equitable and performance-based pay to attract and retain excellent talent that will enable ACG to meet its short and long-term goals. ACG utilizes a geographic pay differential as part of the base salary compensation program. Pay ranges outlined in this posting are based on the various ranges within the geographic areas which ACG operates. Salary at time of offer is determined based on these and other factors as associated with the job and job level._
_The above statements describe the principle and essential functions, but not all functions that may be inherent in the job. This job requires the ability to perform duties contained in the job description for this position, including, but not limited to, the above requirements. Reasonable accommodations will be made for otherwise qualified applicants, as needed, to enable them to fulfil these requirements._
_The Auto Club Group, and all of its affiliated companies, is an equal opportunity/affirmative action employer. All qualified applicants will receive consideration for employment without regard to race, color, religion, sex, gender identity, sexual orientation, national origin, disability or protected veteran status._
**Primary Location** : United States-FL-Palm Beach Gardens
**Work Locations** :
FL-Palm Beach Gardens
9123 N. Military Trail Suite 220
Palm Beach Gardens 33410
**Job** : Travel
**Organization** : Field Operations Region 2
**Schedule** : Full-time
**Shift** : Day
**Employee Status** : Regular
**Job Type** : Regular
**Job Level** : Individual Contributor
**Travel** : No
**Job Posting** : Jun 8, 2022, 7:19:14 AM
**Req ID:** 220001ME