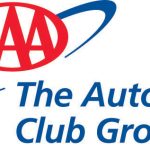 The Auto Club Group
Travel Counselor - Tallahassee, FL - ( 220002N3 ) **Description** **Travel Counselor – The Auto Club Group Sign On Bonus Available** **_Sig
Travel Counselor – Tallahassee, FL – ( 220002N3 )
**Description**
**Travel Counselor – The Auto Club Group Sign On Bonus Available**
**_Sign On Bonus of up to $2500 for new hires_**
**_**To qualify for the potential Sign-On Bonus, applicants must be new to ACG (not applied in the last 180 days) and offer for employment is extended on or after 7/11/2022. Hires will need to complete 30 days of employment before the award will be processed for payment. There is a 1-year payback clause if your employment is terminated prior to completing 12 months of employment. Additional details can be provide by our Recruiting Team at the time of application**_**
**What you will do:**
The Auto Club Group (ACG) provides membership, travel, insurance and financial services offerings to approximately 13 million members and customers across 14 states and 2 U.S. territories through the AAA, Meemic and Fremont brands. ACG belongs to the national AAA federation and is the second largest AAA club in North America.
**Primary Duties and Responsibilities:**
Sales position engaged in selling travel to Members and nonmembers utilizing Professional Selling Skills. Actively pursuing opportunities to establish and strengthen customer relationships through selling and consulting. Supporting all ACG Branded Products and Services in a professional and service oriented manner.
+ Utilizes Professional Selling skills from beginning to end to determine client's travel needs, creates a memorable vacation, closes the sale and builds customer relationships. Provides outstanding customer service through product knowledge, industry news and destination expertise. Sells AAA Branded Products & Services and ACG preferred Suppliers. Proactively seeks sales opportunities through various avenues to include, walk-ins, outbound client calling, client retention, self- marketing and customer referrals. Meets and exceeds Minimum Adjusted Sales Goals.
+ Supports and embraces AAA Auto Club Group Preferred Supplier program, AAA Branded Product & Services, preferred automation methods and all other Travel Agency strategy initiatives. Proactively works travel campaigns and leads provided through Lead Management system. Utilizes task management to support the sales process and complete system generated tasks in a timely manner. Participates in travel industry programs, product and supplier training, ACG specific training programs and Continuing Education opportunities to increase knowledge becoming "the source" to clients for all their travel needs.
+ Ensures all Accounting documents, client files and POC profiles are completed accurately and timely.
+ Participates in all trade show functions, and other promotional events as created by Auto Club Group to increase sales and promote travel products.
**Preferred Qualifications:**
+ Travel school graduate preferred
+ Travel sales experience
+ CRM systems experience preferred
+ Galileo experience preferred
**Work Environment** **:**
Limited travel to industry seminars, training, shows, events and Continuous Education opportunities. Branch hours vary by location and may include evenings and weekends.
**How you will benefit:**
+ Our Auto Club Group Travel Counselors earn a competitve salary of $15 hourly, plus commissions with annual bonus potential based on performance.
+ Excellent and comprehensive benefits packages are just another reason to work for the Auto Club Group. Benefits include:
+ 401k Match
+ Medical
+ Dental
+ Vision
**Qualifications**
**Required Qualifications:**
Education:
+ High school diploma or the equivalent.
+ Must qualify, obtain, and maintain all applicable state licenses required for selling and/or servicing Auto Club Group products.
Experience:
+ At least 2 years professional sales experience as a Travel Associate
Knowledge and Skills:
+ Ability to aggressively pursue sales through proactive marketing
+ Effective skills to build long term customer relationships.
+ Excellent customer service skills
+ Computer and Internet Skills.
+ Ability to manage time in a fast paced environment while maintaining high quality results
**Important Note:**
ACG's Compensation philosophy is to provide a market-competitive structure of fair, equitable and performance-based pay to attract and retain excellent talent that will enable ACG to meet its short and long-term goals. ACG utilizes a geographic pay differential as part of the base salary compensation program. Pay ranges outlined in this posting are based on the various ranges within the geographic areas which ACG operates. Salary at time of offer is determined based on these and other factors as associated with the job and job level.
The Auto Club Group offers a competitive compensation and benefits package including a base salary with performance based incentives; medical/dental/vision insurance, 401(k), generous time off, a complimentary AAA Membership and much more!
The Auto Club Group, and all of its affiliated companies, is an equal opportunity/affirmative action employer. All qualified applicants will receive consideration for employment without regard to race, color, religion, sex, gender identity, sexual orientation, national origin, disability or protected veteran status.
**Primary Location** : United States-FL-Tallahassee
**Work Locations** :
FL-Tallahassee
3491 Thomasville Rd #26
Tallahassee 32309
**Job** : Travel
**Organization** : Field Operations Region 2
**Schedule** : Full-time
**Employee Status** : Regular
**Job Type** : Regular
**Job Level** : Individual Contributor
**Travel** : Yes, 25 % of the Time
**Job Posting** : Jul 20, 2022, 2:25:03 PM
**Req ID:** 220002N3