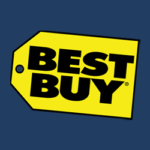 Best Buy
**789347BR** **Job Title:** TV and Appliances Home Delivery Lead Driver (Geek Squad Agent) **Job Category:** Services/Installa
**789347BR**
**Job Title:**
TV and Appliances Home Delivery Lead Driver (Geek Squad Agent)
**Job Category:**
Services/Installation/Repair
**Store Number or Department:**
002604-120-Milwaukee Del Pad-Whse
**Job Description:**
**What does a Best Buy DOT-HUB Home Delivery Driver do?**
Best Buy Home Delivery Drivers deliver and install products to clients' homes. They follow established schedules and procedures for home delivery of major appliances, TVs and other large consumer electronic products. As a delivery driver for Best Buy, you will provide clients with a level of service that ensures no client is ever left unserved or underserved. You will create a client experience that builds a lasting relationship and ensures Best Buy continues to be a brand of choice.
Job responsibilities include:
+ Responsible for all aspects involved with Client deliveries (driving a delivery truck, product set-ups and haul away)
+ Determines best way to bring merchandise in, including deciding if any doors need to be detached in order to protect Client's home and purchased product(s). Remove and in-stall doors as necessary
+ Moves products safely into the home and unboxes and sets up products. Ensures products are functioning properly
+ Completes all paperwork, and obtains Client signature for proof of delivery
+ Manages inventory and vehicle maintenance according to established vehicle standards and processes
+ Leads or assists on two person jobs as well as performs work alone
+ Provides training to new drivers.
**What are the Professional Requirements of a Best Buy DOT-HUB Home Delivery Driver?**
Basic Requirements
+ 6 months of customer service or in home experience
+ 21 years of age or older
+ Valid driver's license in the state where you are applying and a clear driving record
+ Obtain any State/local licensing as required
+ Carry/lift/push/pull weight up to 75 lbs. alone or up to 150 as part of team, without the use of a harness/lift/dolly, with or without reasonable accommodation.
+ Carry/lift/push/pull weight up to 350 lbs. alone or up to 700 as part of team, with the use of a harness/lift/dolly, with or without reasonable accommodation
+ Meet DOT requirements and pass a DOT physical, which includes substance screening.
+ Pass DOT road test requirements
Preferred Requirements
+ Leadership experience
+ Decision making
+ Written and verbal communication
+ Client relations skills.
**Req #:**
789347BR
**Address Line 1:**
1822 DOLPHIN DR
**City:**
Waukesha
**State:**
WI
**Zip:**
53186
**Job Level:**
Individual Contributor
**Employment Category:**
Full Time
**Brand:**
Geek Squad
**About Us:**
**About Geek Squad**
It all began with a few oddly dressed heroes fixing computers. Today, we're an army of Agents more than 18,000 strong, on a singular mission to rid the world of rogue technology. We're still oddly dressed, but we're now oddly dressed and saving the day across the globe. If you're techno-exceptional, good with people and great at having fun while doing top-quality work, we invite you to join our illustrious ranks.
**Best Buy Company and its Family of Brands**
Best Buy is the world's largest multi-channel consumer electronics retailer with stores in the United States, Canada, and Mexico. We are the 11th largest online retailer in the U.S. and Canada, we have the number one customer loyalty program of its kind and more than 1.6 billion visitors to our websites and stores each year. Our more than 165,000 employees are committed to helping deliver the technology solutions that provide value, enabling access to people, knowledge, ideas and fun – whether online, via mobile device or in our stores.
**Additional Job Information:**
**What are my rewards and benefits?**
Discover your career here! At Geek Squad and Best Buy we offer much more than a paycheck. Surrounded by the latest and greatest technology, a team of amazing coworkers and a work environment where anything is possible, you'll find it easy to be your best when you work with us. We provide an exciting work environment with a community of techno learners where you can be yourself while investing in your career. Empowered with knowledge you will discover endless opportunities to grow. From deep employee discounts to tuition reimbursement, to health, wealth and wellness benefits, to learning and development programs, we believe the success of our company depends on the passion of employees for learning, technology and people.
**Search Categories:**
Geek Squad, Retail Jobs