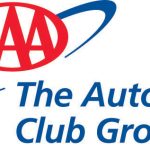 The Auto Club Group
Underwriter- Remote - ( 220002EY ) **Description** * This is a remote position. We are accepting applications from candidates in the following s
Underwriter- Remote – ( 220002EY )
**Description**
* This is a remote position. We are accepting applications from candidates in the following states:
Michigan, Illinois, Indiana, Minnesota, Wisconsin, Colorado, North Dakota, North Carolina, South Carolina, Iowa, Nebraska, Florida, Georgia,Tennessee, Texas, Kentucky and Pennsylvania.
**Underwriter- The Auto Club Group**
**What you will do:**
Works under minimal supervision with an intermediate-level approval authority to review, accept, reject or modify new and renewal business for moderately complex to complex Personal Lines policies while ensuring a profitable personal book of business. Reviews risk acceptability to make objective decisions based on underwriting guidelines; ensuring standards for state compliance regulations are met. Uses creativity and underwriting knowledge to manage risks and retain business. Refers the most complex or higher-level coverage reviews to senior staff or Supervisor.
Builds and maintains on-going relationships with agents with the goals of: educating agents on underwriting philosophy, providing updates on changes to products, services, processes and procedures, communicating compliance related concerns and discussing quality of submissions. Activities include: receiving inbound calls from agents, making outbound calls to agents and traveling to agent offices Reviews loss ratios and growth for agents when evaluating and making agency exceptions. Works with agents to correct errors. May change deductibles, increase premiums, cancel policies or recommend that an agent receive additional training or counseling when necessary. Reports non-compliant or unethical agent behavior.
Partners with Agency Performance Management team and Territory Managers to identify trends and patterns that might create problems. Collaborates with underwriting operations, sales, claims, and other business units to make recommendations regarding products, systems and performance as appropriate.
May assist in the training/mentoring of less experienced staff. May participate in special project teams and department initiatives.
**How you will benefit:**
The Underwriter will earn a competitive salary of $41,000 to $72,900 annually with annual bonus potential based on performance.
Excellent and comprehensive benefits packages are just another reason to work for the Auto Club Group. Benefits include:
+ 401k Match
+ Medical
+ Dental
+ Vision
+ PTO
+ Paid Holidays
+ Tuition Reimbursement
**Qualifications**
**We're looking for candidates who:**
**Preferred Qualifications:**
Education:
+ Bachelor's degree in Business Administration or a related field
+ CPCU, CIC, IIA or other insurance related designation
Experience:
+ Working in a multi-state underwriting or sales environment to include independent agencies
+ Underwriting insurance products
Knowledge of:
+ Multi-state insurance regulations and practices
+ Knowledge of The Auto Club Group's property/casualty insurance products and processing procedures
+ ISO or similar bureau rating systems
**Required Qualifications:**
Education:
+ College level coursework in Business Administration or a related field, or equivalent work experience
Experience:
+ Working in an underwriting or sales environment to include independent agencies
+ Analyzing, problem solving and making sound decisions
+ Negotiating and resolving conflict
+ Demonstrating proficiency with Microsoft Office software applications
Knowledge of:
+ Underwriting policies, procedures and practices
+ Property and casualty insurance terminology, contracts and forms
+ State insurance regulations and practices
+ Inspection techniques related to property and casualty insurance
+ Insurance processing systems (i.e., IPM, Sales & Service Portal, PCMS or similar)
+ Quantitative measurements (loss ratio, production and profitability)
+ Fair Credit Reporting Act as it relates to insurance
Ability to:
+ Evaluate, accept, modify, reject or cancel personal lines risks in accordance with the
underwriting guidelines
+ Evaluate third party documentation to determine the level of risk to which the Company will be exposed
+ Make exceptions to guidelines where appropriate without risking the Company's profitability or violating compliance regulations
+ Build, maintain and manage producer and customer relationships
+ Collaborate and communicate effectively both verbally and in writing with key business partners
+ Identify and report non-compliant or unethical agent behavior
+ Work under pressure with a strong attention to detail, completing tasks by taking decisive or quick action
+ Prepare and present unit activity reports and recommendations to management
**What it's like to work for us:**
We serve our members by making their satisfaction our highest priority. We do what's right by sustaining an open, honest and ethical work environment. We lead in everything we do by offering best-in-class products, benefits and services. And we value our employees by seeking the best talent, rewarding high performance and holding ourselves accountable.
All in all, we create an inclusive and welcoming environment of diverse backgrounds, experiences and viewpoints, realizing our differences make us stronger.
**Who we are:**
The Auto Club Group helps AAA Members enjoy life's journey with peace of mind by providing innovative solutions, advocacy and membership benefits wherever and whenever they need them. We currently conduct business in 13 states in the upper Midwest and the Southeast.
The Auto Club Group has established four long-term enterprise goals:
+ Long-term, sustainable, profitable growth
+ AAA Membership growth and renewal
+ Operational excellence
+ Become the "flagship club" of the AAA Federation
**Important Note:**
ACG's Compensation philosophy is to provide a market-competitive structure of fair, equitable and performance-based pay to attract and retain excellent talent that will enable ACG to meet its short and long-term goals. ACG utilizes a geographic pay differential as part of the base salary compensation program. Pay ranges outlined in this posting are based on the various ranges within the geographic areas which ACG operates. Salary at time of offer is determined based on these and other factors as associated with the job and job level.
The above statements describe the principle and essential functions, but not all functions that may be inherent in the job. This job requires the ability to perform duties contained in the job description for this position, including, but not limited to, the above requirements. Reasonable accommodations will be made for otherwise qualified applicants, as needed, to enable them to fulfil these requirements.
The Auto Club Group, and all of its affiliated companies, is an equal opportunity/affirmative action employer. All qualified applicants will receive consideration for employment without regard to race, color, religion, sex, gender identity, sexual orientation, national origin, disability or protected veteran status.
#LI-KT2
**Primary Location** : United States-MI-Dearborn
**Work Locations** :
MI-Admin Office Building (AOB)
1 Auto Club Drive
Dearborn 48126
**Job** : Underwriting
**Organization** : Underwriting
**Schedule** : Full-time
**Shift** : Day
**Employee Status** : Regular
**Job Type** : Regular
**Job Level** : Individual Contributor
**Travel** : No
**Job Posting** : Jul 8, 2022, 9:25:36 AM
**Req ID:** 220002EY