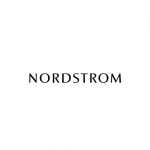 Nordstrom
**Job Description** The ideal Asset Protection Agent prevents the loss of company property while maintaining a safe business environment. Suppo
**Job Description**
The ideal Asset Protection Agent prevents the loss of company property while maintaining a safe business environment. Supports store efforts in providing the best customer service within a controlled environment to support maximum sales at the highest profit rate attainable. Under general supervision and established procedures, the Asset Protection Agent detects and apprehends shoplifters and dishonest employees.
**A day in the life…**
+ Maintain the general safety and security of customers, employees, and the store
+ Respond to and report all store security and emergency situations
+ Monitor and conduct surveillance of customer behavior for indicators of theft
+ Conduct external and internal investigations utilizing available information to track, mitigate and resolve theft
+ Monitor, conduct surveillance and educate store employees on indicators of Organized Retail Crime (ORC) activity, grab & runs and high impact theft
+ Conduct investigations of fraudulent gift card and credit card activity
+ Reduce and control loss of inventory through audits, training, and store awareness
+ Recover stolen merchandise and apprehend individuals for theft and illegal activity while following all safety precautions
+ Understand and maintain rigorous compliance with the law and company policy regarding apprehensions, searches and seizures and the preservation of evidence.
+ Prepare and submit prompt and complete reports relative to all theft incidents, merchandise recoveries, accident investigations, audits, and other illegal activities,
+ Monitor and interpret key performance indicators (KPIs) and exception-based reporting to help reduce loss, proactively identify trends, and root cause in high shrink locations
+ Testify in court concerning any case, criminal or civil, wherein the company is a party of interest to which the Asset Protection Agent is summoned
**You own this if you have…**
+ The ability to make, and be accountable for, decisions in a fast-paced environment
+ Have solid verbal and written skills
+ Good interpersonal skills
+ A calm demeanor when dealing with safety issues, including dealing with individuals who engage in aggressive behavior
+ Accountability, initiative, and a high level of ownership
+ The ability to work a flexible schedule based on business needs
+ Meet any local licensing requirements
+ Experience in investigative, asset protection and security procedures (preferred)
+ Experience prioritizing and executing tasks in a high-pressure environment.
+ Experience recognizing the required criteria to determine what constitutes shoplifting.
**Skills / Ability**
+ Possess excellent communication skills, with a focus on customer service across all levels of leadership
+ Use two-way radio communication devices to maintain contact with asset protection / leadership to confirm safety
+ Demonstrate knowledge of Emergency Response and Preparation
+ Possess strong ethics and can maintain confidential information.
+ Apply strong analytical and problem solving skills in day to day tasks
**Essential Behavior and Cognitive Work Functions**
+ Ability to be at work for scheduled time and demonstrate reliable, punctual attendance. Includes taking and returning from breaks, attending meetings, and working overtime when requested
+ Ability to learn from directions, observations, and mistakes, and apply procedures using good judgment.
+ Ability to work independently or as part of a team, utilizing interpersonal skills to interact appropriately with coworkers and customers in timely, professional, and personable manner.
+ Ability to respond appropriately to direction, feedback, evaluation, and coaching.
+ Ability to demonstrate initiative and self-direction with little to no supervision
+ Previous retail and/or Asset Protection experience preferred, but not required
The job description highlights the most critical responsibilities and requirements of the job. It's not all-inclusive. There may be additional duties, responsibilities, and qualifications for this job.
**We've got you covered…**
Our employees are our most important asset and that's reflected in our benefits. Nordstrom is proud to offer a variety of benefits to support employees and their families, including:
+ Medical/Vision, Dental, Retirement and Paid Time Away
+ Life Insurance and Disability
+ Merchandise Discount and EAP Resources
A few more important points…
The job posting highlights the most critical responsibilities and requirements of the job. It's not all-inclusive. There may be additional duties, responsibilities and qualifications for this job.
Nordstrom will consider qualified applicants with criminal histories in a manner consistent with all legal requirements.
Applicants with disabilities who require assistance or accommodation should contact the nearest Nordstrom location, which can be identified at www.nordstrom.com .
Nordstrom Careers Privacy Policy: https://careers.nordstrom.com/#/contact-us/privacy
© 2021 Nordstrom, Inc.
Current Nordstrom employees: To apply, log into Workday, click the Careers button and then click Find Jobs.
We're a fast-moving fashion company that empowers our people to be innovative, creative and always focused on providing the best service to our customers. The retail industry is rapidly changing, and we have interesting, complex problems to solve every day – from developing cutting-edge technology and opening new stores, to designing fresh, must-have fashion.
Whether you're a genius engineer, a phenomenal salesperson or a supply chain guru, we invite you to bring your unique talents and join our team. We reward great work, promote from within and celebrate diversity.
Our values are the core of who we are. They inspire our employees, delight our customers and bring our business to life every day.
**CUSTOMER OBSESSED**
We strive to know our customers better than anyone else. We listen, anticipate, build trust and move with speed to deliver on their needs.
**OWNERS AT HEART**
We treat every interaction as an opportunity to make an impact and deliver excellence.
**CURIOUS AND EVER CHANGING**
We approach problems with curiosity and create solutions. We unlock potential to be bold, think big and inspire innovation.
**HERE TO WIN**
We're committed to delivering results, both today and tomorrow. We win as a team by supporting and challenging one another to be better every day.
**WE EXTEND OURSELVES**
We treat each other with respect and kindness. We do the small things that make a big difference. We create a welcoming environment, helping people feel connected, valued and part of one community.
Come on! Join us!