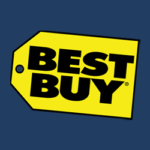 Best Buy
**796098BR** **Job Title:** Asset Protection **Job Category:** Supply Chain **Store Number or Department:** 0000
**796098BR**
**Job Title:**
Asset Protection
**Job Category:**
Supply Chain
**Store Number or Department:**
000077-225-Ardmore RDC
**Job Description:**
The Asset Protection (AP) Officer is responsible for physical security processes at the security desk and secured yard gate house. They provide access control to the building and truck yard for all team members, visitors, contractors and carriers. They conduct CCTV surveillance of building and surrounding trailer yard. They provide response to incidents including interaction with local law enforcement and/or fire.
Key Responsibilities:
+ Verifies employees, visitors, contractors and carriers prior to accessing facility or yard.
+ Verifies and processes all inbound and outbound product shipments per C-TPAT standards and established operational SOPs.
+ Conducts employee, visitor and contractor inspections including walk through and hand wand metal detection, bag, coat and package inspections to mitigate and deter theft.
+ Inspects all outgoing trailer shipments.
+ Answers and directs all incoming phone calls.
+ Conducts CCTV camera tours, visual inspections, fence checks, yard audits and emergency response.
+ Completes shift reports, incident reports, inbound and outbound logs and maintenance of all AP records.
**Basic Qualifications:**
+ Able to stand/sit/walk for long periods of time.
**Preferred Qualifications:**
+ 2 years of security experience
+ Forklift certification
+ Certifications as required by state law where applicable
**Req #:**
796098BR
**Address Line 1:**
3211 PRAIRIE VALLEY RD
**City:**
Ardmore
**State:**
OK
**Zip:**
73401
**Job Level:**
Entry Level
**Employment Category:**
Full Time
**Brand:**
Best Buy
**About Us:**
**Best Buy Company and its Family of Brands**
Best Buy is the world's largest multi-channel consumer electronics retailer with stores in the United States, Canada, and Mexico. We are the 11th largest online retailer in the U.S. and Canada, we have the number one customer loyalty program of its kind and more than 1.6 billion visitors to our websites and stores each year. Our more than 165,000 employees are committed to helping deliver the technology solutions that provide value, enabling access to people, knowledge, ideas and fun – whether online, via mobile device or in our stores.
**Additional Job Information:**
**Join our team!**
While you're busy delivering on our belief of making technology work for our customers, we're working to ensure you are rewarded for your passion, energy and commitment. Our pay for performance philosophy rewards results and offers you opportunities to grow in your career and increase your earning potential.
**Ready? Let's do this!**
If you are ready to make a difference in the lives of our customers and employees, click on the apply button below. The application will take about 15 minutes to complete and if you meet the requirements, you can expect to hear from us within 24-72 hours.
Not ready to apply? Connect with us on LinkedIn (https://www.linkedin.com/start/join?session_redirect=https%3A%2F%2Fwww.linkedin.com%2Fcompany%2F2127&source=bf&trk=login_reg_redirect) , Facebook (https://www.facebook.com/bestbuy/) , or Twitter (https://twitter.com/bestbuy_careers) .
**Search Categories:**
Supply Chain