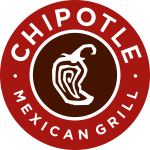 Chipotle Mexican Grill
Assistant Brand Manager, Product Innovation (21009079) Description **THE OPPORTUNITY** The Assistant Brand Manager, Product Innovation is an integra
Assistant Brand Manager, Product Innovation (21009079)
Description
**THE OPPORTUNITY**
The Assistant Brand Manager, Product Innovation is an integral part of the Marketing team. The ABM will report to the Brand Manager, Product Innovation. This individual must enjoy working in a fast paced, lean environment with an emphasis on collaborative teamwork, attention to detail, and expansive/creative thinking.
The ABM will help build and execute strategic go-to-market plans, delivering against short and long-term business goals. This is both a strategic and tactical role for an individual who is looking to manage day-to-day activities, as well as larger, long-term initiatives. In addition, the ABM will serve as the support lead for cross-functional teams as well as manage multiple relationships with 3rd party partners.
**WHAT YOU'LL DO**
* Support Chipotle's long-term new product pipeline with new product insights and concepts.
* Assess new menu opportunities through the continuous evaluation of the competitive landscape, consumer insights, new food trends, and culture.
* Support the creation of strategic product development briefs to guide the development of new products in partnership with Chipotle's culinary team.
* Recommend new menu items timing and strategy, guiding product development from concept to launch (including test markets and national launches), including merchandising, pricing, and activation.
* Support new market launches by contributing consumer-insight driven go-to-market strategies and briefs and cross-functional coordination to ensure flawless in-market consumer experience, in-restaurant and in digital channels.
* Collaborate with the internal and external communications partners, across traditional ad agencies, experiential, social media, and digital teams to manage go-to-market launch campaign launches.
* Additional duties as assigned.
**WHAT YOU'LL BRING TO THE TABLE**
* Bachelor's Degree Marketing or Business – MBA Preferred.
* 2 – 3 years of Brand Management experience in CPG products or Food industries with a demonstrated ability to support key organizational initiatives at a consumer-centric organization.
* Passion for Chipotle and the restaurant industry with a proven track record of developing innovative and consumer-centric new products.
* Proven track record of running multiple projects and priorities in a fast-paced, entrepreneurial environment, with a wide portfolio of project priorities.
* Strong organizational and time management skills
* Ability to work independently as well as collaboratively
**ABOUT CHIPOTLE**
Chipotle Mexican Grill, Inc. (NYSE: CMG) is cultivating a better world by serving responsibly sourced, classically-cooked, real food with wholesome ingredients without artificial colors, flavors or preservatives. Chipotle had over 2,750 restaurants as of December 31, 2020, in the United States, Canada, the United Kingdom, France and Germany and is the only restaurant company of its size that owns and operates all its restaurants. With nearly 88,000 employees passionate about providing a great guest experience, Chipotle is a longtime leader and innovator in the food industry. Chipotle is committed to making its food more accessible to everyone while continuing to be a brand with a demonstrated purpose as it leads the way in digital, technology and sustainable business practices. Steve Ells, founder, first opened Chipotle with a single restaurant in Denver, Colorado in 1993. For more information or to place an order online, visit WWW.CHIPOTLE.COM.
**CULTIVATING A BETTER WORLD**
Food served fast doesn't have to be a typical fast food experience. Chipotle has always done things differently, both in and out of our restaurants. We're changing the face of fast food, starting conversations, and directly supporting efforts to shift the future of farming and food. We hope you'll join us as we continue to learn, evolve, and shape what comes next on our mission to make better food accessible to everyone.**
Primary Location: California – Newport Beach – 9998 – 610 Newport Office-(09998)
Work Location:
9998 – 610 Newport Office-(09998)
610 Newport Center Drive
Newport Beach 92660