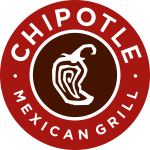 Chipotle Mexican Grill
Associate Brand Manager, Digital Commerce and Off-Premise (21002965) Description **THE OPPORTUNITY ** Growing Chipotle's "Owned" digital order
Associate Brand Manager, Digital Commerce and Off-Premise (21002965)
Description
**THE OPPORTUNITY **
Growing Chipotle's "Owned" digital ordering channels via mobile app and web for delivery, pickup, and catering. Candidate will help lead demand generation efforts for digital campaigns and support Chipotle's innovation pipeline, driving customer awareness and usage of new digital menu items and product features.
**WHAT YOU'LL DO**
In addition to following Chipotle's policies and procedures, principal accountabilities include, but are not limited to:
* Serve as a key thought-leader in the development and execution of Chipotle's own delivery, pickup, and catering experiences via chipotle.com and the Chipotle App
* Demand generation and new customer acquisitions, motivating guests to flow through the marketing funnel – from initial awareness and immediate conversion to everlasting Chipotle fandom
* Continuously evaluate and improve the end-to-end guest experience, including leading campaign postmortems and reporting
* Build strong partnerships with cross-functional finance, operations, supply chain, and technology teams to translate strategic ideas into action – including menu innovations, marketing campaigns and promotions
* Facilitate winning decisions with data, facts, and thoughtful analysis, biased to Consumer benefits but understanding of the Financial and Operations perspective
* Partner with the social team and external agencies to create breakthrough, culture-driving marketing programs
* Manage the "Owned" digital calendar and influence the joint marketing/technology roadmap to explore the biggest opportunities
**WHAT YOU'LL BRING TO THE TABLE**
* Bachelor's Degree, Marketing or Business
* MBA preferred
* 5-8 years of applicable experience
* 3+ years of eCommerce, brand, customer marketing, digital media, consulting, and/or strategy experience
**CULTIVATING A BETTER WORLD**
Food served fast does not have to be a typical fast-food experience. Chipotle has always done things differently, both in and out of our restaurants. We are changing the face of fast food, starting conversations, and directly supporting efforts to shift the future of farming and food. We hope you will join us as we continue to learn, evolve, and shape what comes next on our mission to make better food accessible to everyone.
**WHO WE ARE**
Chipotle Mexican Grill, Inc. (NYSE: CMG) is cultivating a better world by serving responsibly sourced, classically-cooked, real food with wholesome ingredients without artificial colors, flavors, or preservatives. Chipotle had over 2,650 restaurants as of June 30, 2020, in the United States, Canada, the United Kingdom, France, and Germany and is the only restaurant company of its size that owns and operates all its restaurants. With more than 91,000 employees passionate about providing a great guest experience, Chipotle is a longtime leader and innovator in the food industry. Chipotle is committed to making its food more accessible to everyone while continuing to be a brand with a demonstrated purpose as it leads the way in digital, technology, and sustainable business practices. Steve Ells, founder, and former executive chairman, first opened Chipotle with a single restaurant in Denver, Colorado in 1993. For more information or to place an order online, visit WWW.CHIPOTLE.COM.
Primary Location: California – Newport Beach – 9998 – 610 Newport Office-(09998)
Work Location:
9998 – 610 Newport Office-(09998)
610 Newport Center Drive
Newport Beach 92660