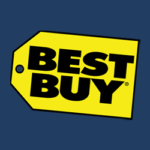 Best Buy
**789491BR** **Job Title:** Best Buy Distribution Area Manager **Job Category:** Supply Chain **Store Number or Departm
**789491BR**
**Job Title:**
Best Buy Distribution Area Manager
**Job Category:**
Supply Chain
**Store Number or Department:**
000723-120-Cleveland DDC
**Job Description:**
Distribution Area Manager
The Distribution Center (DC) Area Manager provides daily leadership to a Delivery Distribution Center (DDC). They oversee the receipt, storage and distribution of merchandise to Best Buy company stores, warehouses, home deliveries and shuttle deliveries. Using behavior-based coaching and feedback, the DC Area Manager ensures that job duties and responsibilities of team members are safely completed in a consistent, accurate, and productive manner. The DC Area Manager is responsible for coaching and developing teams to create a culture of continuous improvement through employee engagement that supports our company values.
Key responsibilities:
+ Hires, coaches and manages performance of an hourly staff.
+ Provides tactical direction for an hourly workforce within a DDC.
+ Partners internally with peers and leadership to meet building productivity, safety and quality goals and works externally to fulfill customer needs.
+ Facilitates change and sets objectives for warehouse operations to create an environment of continuous improvement.
+ Establishes and maintains a positive work environment through recognition, training and coaching of employees in keeping with Best Buy's Values.
+ Maintains a positive work environment where employee's diverse backgrounds are respected and valued.
+ Provides avenues for employees to give feedback on operational, policy and cultural aspects of their department and the building.
+ Actively participates in special projects, company initiatives, community building events and other leadership duties as apparent or assigned.
+ Planning, organization and follow-up are essential to success
**Basic Qualifications:**
+ 2 years of experience in Distribution, Operations, Warehousing, Customer Service, related field or Military equivalent
+ 2 years of supervisory or leadership experience in Business, Military or other fields
**Preferred Qualifications:**
+ Associate Degree or higher in Business, Logistics or related fields
**Req #:**
789491BR
**Address Line 1:**
9780 MOPAR DR
**City:**
Streetsboro
**State:**
OH
**Zip:**
44241
**Job Level:**
Manager with Direct Reports
**Employment Category:**
Full Time
**Brand:**
Best Buy
**About Us:**
**Best Buy Company and its Family of Brands**
Best Buy is the world's largest multi-channel consumer electronics retailer with stores in the United States, Canada, and Mexico. We are the 11th largest online retailer in the U.S. and Canada, we have the number one customer loyalty program of its kind and more than 1.6 billion visitors to our websites and stores each year. Our more than 165,000 employees are committed to helping deliver the technology solutions that provide value, enabling access to people, knowledge, ideas and fun – whether online, via mobile device or in our stores.
**Additional Job Information:**
**Join our team!**
While you're busy delivering on our belief of making technology work for our customers, we're working to ensure you are rewarded for your passion, energy and commitment. Our pay for performance philosophy rewards results and offers you opportunities to grow in your career and increase your earning potential.
**Ready? Let's do this!**
If you are ready to make a difference in the lives of our customers and employees, click on the apply button below. The application will take about 15 minutes to complete and if you meet the requirements, you can expect to hear from us within 24-72 hours.
Not ready to apply? Connect with us on LinkedIn , Facebook at https://www.facebook.com/bestbuy/ , or Twitter at https://twitter.com/bestbuy_careers .
**Search Categories:**
Supply Chain