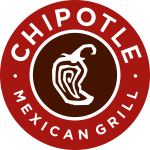 Chipotle Mexican Grill
Catering Manager (21018698) Description **THE OPPORTUNITY ** The Catering Manager will lead the growth and development of the Chipotle Catering bu
Catering Manager (21018698)
Description
**THE OPPORTUNITY **
The Catering Manager will lead the growth and development of the Chipotle Catering business. This high-performing professional will be the lead or be a key stakeholder in building, operating, and growing our evolving Catering business, establishing strategic relationships with internal cross-functional partners and external vendors, developing and implementing marketing and promotional campaigns, and enhancing all aspects of the end-to-end Catering experience.
We are seeking an individual who is passionate about defining and scaling a complex business, developing partnerships, running campaigns, and crafting a strategy for a rapidly scaling area of the business. This leader should have a high degree of comfort with ambiguity and possess the ability to define vision and strategy while simultaneously executing.
**WHAT YOU'LL DO**
In addition to following Chipotle's policies and procedures, principal accountabilities include, but are not limited to:
* Serve as a key thought-leader in the development and execution of Chipotle's Catering business
* Cross-Functional Catering leadership and collaboration (Tech, Product, BI, Analytics, Operations)
* Creation, execution and evaluation of Marketing campaigns, driving awareness and conversion
* Evaluation and management of 3rd Parties (Delivery, Catering Marketplaces, Field Sales Teams, etc.)
* Define Customer / Occasion segmentation, overall positioning, packaging and go-to-market approach
* Refine business model, core economics, product offering and ingredient yields
** WHAT YOU'LL BRING TO THE TABLE
* Bachelor's Degree (BA/BS) from 4-year college or university.
* MBA Preferred
* Catering development, marketing, consulting, strategy, account management, and/or sales experience
* Possess strong project, time management, and analytical skills.
* Have the ability to multi-task in an effective manner and to work successfully in a fast-paced environment.
* Possess excellent written and verbal communication skills coupled with solid listening, facilitation, and presentation skills
** CULTIVATING A BETTER WORLD
Food served fast does not have to be a typical fast-food experience. Chipotle has always done things differently, both in and out of our restaurants. We are changing the face of fast food, starting conversations, and directly supporting efforts to shift the future of farming and food. We hope you will join us as we continue to learn, evolve, and shape what comes next on our mission to make better food accessible to everyone.
** WHO WE ARE
Chipotle Mexican Grill, Inc. (NYSE: CMG) is cultivating a better world by serving responsibly sourced, classically-cooked, real food with wholesome ingredients without artificial colors, flavors or preservatives. Chipotle had over 2,800 restaurants as of March 31, 2021, in the United States, Canada, the United Kingdom, France and Germany and is the only restaurant company of its size that owns and operates all its restaurants. With over 97,000 employees passionate about providing a great guest experience, Chipotle is a longtime leader and innovator in the food industry. Chipotle is committed to making its food more accessible to everyone while continuing to be a brand with a demonstrated purpose as it leads the way in digital, technology and sustainable business practices. Steve Ells, founder and former executive chairman, first opened Chipotle with a single restaurant in Denver, Colorado in 1993. For more information or to place an order online, visit WWW.CHIPOTLE.COM.
Primary Location: California – Newport Beach – 9998 – 610 Newport Office-(09998)
Work Location:
9998 – 610 Newport Office-(09998)
610 Newport Center Drive
Newport Beach 92660