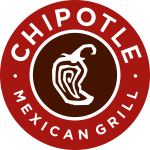 Chipotle Mexican Grill
Content Strategist (21019776) Description **THE OPPORTUNITY ** An integral part of the Digital Strategy & Product Management business unit, the Co
Content Strategist (21019776)
Description
**THE OPPORTUNITY **
An integral part of the Digital Strategy & Product Management business unit, the Content Strategist is responsible for owning and organizing assets in the DAM, optimizing content delivery processes across multiple digital products and platforms, building customer-facing landing pages, managing requests from a cross-functional group of stakeholders, and identifying opportunities for creative and/or CMS system improvements. The ideal candidate has a passion for creating exceptional customer experiences through digital content, design, and technology and loves to overcommunicate. Be ready to jump into a fast-paced environment on a collaborative team to help us cultivate a better world.
**WHAT YOU'LL DO**
* Facilitate content production
* Create and manage content calendar and process for change requests
* Author and publish content in Adobe Experience Manager
* Assist and execute strategy for Search Engine Optimization
* Build DAM structure, upload and manage assets in DAM
* Work closely with Product Management Team and Application Development to identify and prioritize product enhancements to support Content, CMS, and SEO Strategies
**WHAT YOU'LL BRING TO THE TABLE**
* Bachelor's Degree (BA/BS) from 4-year college or university
* 3-5 years of experience in content management, content authoring and/or content strategy
* Ability to multi-task effectively and work successfully in a fast-paced environment
* Ability to balance the demands of concurrent projects and multiple stakeholders
* Draft routine correspondence and manage information and data in a confidential and professional manner
* Clear, concise communication and presentation skills
* Collaboration across various functions and stakeholders within and external to the organization
* Experience with Adobe Experience Manager preferred
**WHO WE ARE**
Chipotle Mexican Grill, Inc. (NYSE: CMG) is cultivating a better world by serving responsibly sourced, classically-cooked, real food with wholesome ingredients without artificial colors, flavors or preservatives. Chipotle had over 2,800 restaurants as of March 31, 2021, in the United States, Canada, the United Kingdom, France and Germany and is the only restaurant company of its size that owns and operates all its restaurants. With over 97,000 employees passionate about providing a great guest experience, Chipotle is a longtime leader and innovator in the food industry. Chipotle is committed to making its food more accessible to everyone while continuing to be a brand with a demonstrated purpose as it leads the way in digital, technology and sustainable business practices. Steve Ells, founder and former executive chairman, first opened Chipotle with a single restaurant in Denver, Colorado in 1993. For more information or to place an order online, visit WWW.CHIPOTLE.COM.
**CULTIVATING A BETTER WORLD**
Food served fast doesn't have to be a typical fast food experience. Chipotle has always done things differently, both in and out of our restaurants. We're changing the face of fast food, starting conversations, and directly supporting efforts to shift the future of farming and food. We hope you'll join us as we continue to learn, evolve, and shape what comes next on our mission to make better food accessible to everyone.
Primary Location: California – Newport Beach – 9998 – 610 Newport Office-(09998)
Work Location:
9998 – 610 Newport Office-(09998)
610 Newport Center Drive
Newport Beach 92660