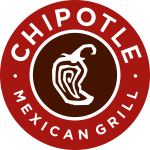 Chipotle Mexican Grill
CRM and Loyalty Marketing Specialist (21014690) Description **THE OPPORTUNITY** CRM and Loyalty Marketing Specialist will support the Targeted Mar
CRM and Loyalty Marketing Specialist (21014690)
Description
**THE OPPORTUNITY**
CRM and Loyalty Marketing Specialist will support the Targeted Marketing Manager to drive customer loyalty behavior and increase lifetime value as we build a best-in-class CRM program. This person is responsible for the end-to-end execution of one-off email, SMS, and push notification campaigns. Assists with lifecycle CRM campaigns from production to deployment and post-launch reporting and tracking all while ensuring that all campaigns are executed on time and in accordance with business goals.
**WHAT YOU'LL DO**
* Work cross-functionally with multiple teams (ie. Creative, Branding, Digital Marketing, etc.) to manage and execute all campaigns in accordance with established strategies
* Implement and execute outbound email, SMS, and push programs
* Assist in the execution and QA of various CRM & loyalty marketing campaigns across the digital and in-store landscape
* Partner with the Brand Activation marketing team to coordinate Loyalty & CRM campaigns to support regional marketing intiatives (ie. Chipotlane openings)
* Manage campaign projects with a multitude of vendors, including: Salesforce, SessionM, Sparkfly, Airship, Vibes, GALE
* Plan, set up, and implement A/B tests based on recognized practices in order to optimize open rates, click through rates, and conversion rates
* Analyze email, SMS, push delivery data to continually improve future campaigns
* Pull monthly email, SMS, and push performance reports
*
**WHAT YOU'LL BRING TO THE TABLE**
* Bachelor's Degree in Marketing or related field
* 1-3 years of relevant work experience
* Salesforce Marketing Cloud Certification is preferred, but not required
* Strong written, oral communication, interpersonal skills
* A general understanding of automated marketing campaigns
* Experience with Salesforce Marketing Cloud or other automated marketing technologies
* Experience with basic HTML
* Knowledge of CAN-SPAM and targeted marketing best practices
* Refined attention to detail and strong organizational and time management skills
* Ability to multitask and juggle multiple requests and projects in a fast-paced environment
* Ability to work independently as well as collaboratively
* Strong judgment to manage competing priorities, understand scope and urgency of requests
Nice to have:
* Loyalty experience, especially understanding of member incentives and offers
* Flexible and adaptable in regard to learning and understanding new technologies
* knowledge of CASL and best practices for marketing in Canada
**WHO WE ARE**
Chipotle Mexican Grill, Inc. (NYSE: CMG) is cultivating a better world by serving responsibly sourced, classically-cooked, real food with wholesome ingredients without artificial colors, flavors or preservatives. Chipotle had over 2,750 restaurants as of December 31, 2020, in the United States, Canada, the United Kingdom, France and Germany and is the only restaurant company of its size that owns and operates all its restaurants. With nearly 88,000 employees passionate about providing a great guest experience, Chipotle is a longtime leader and innovator in the food industry. Chipotle is committed to making its food more accessible to everyone while continuing to be a brand with a demonstrated purpose as it leads the way in digital, technology and sustainable business practices. Steve Ells, founder, first opened Chipotle with a single restaurant in Denver, Colorado in 1993. For more information or to place an order online, visit www.chipotle.com
**CULTIVATING A BETTER WORLD**
Food served fast doesn't have to be a typical fast food experience. Chipotle has always done things differently, both in and out of our restaurants. We're changing the face of fast food, starting conversations, and directly supporting efforts to shift the future of farming and food. We hope you'll join us as we continue to learn, evolve, and shape what comes next on our mission to make better food accessible to everyone.
Primary Location: California – Newport Beach – 9998 – 610 Newport Office-(09998)
Work Location:
9998 – 610 Newport Office-(09998)
610 Newport Center Drive
Newport Beach 92660