Full Time
Anywhere
Applications have closed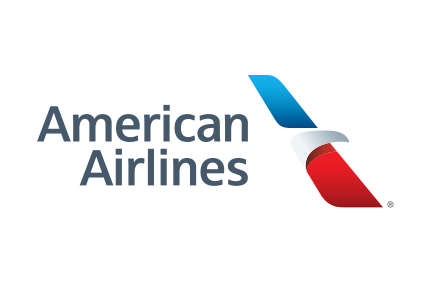 American Airlines is seeking Full Time Customer Service Coordinator at the Indianapolis International Airport
The terms and conditions of this position are covered by the CWA-IBT Collective Bargaining Agreement.
If you are a member of CWA-IBT union workgroup, you must submit a transfer request and not apply to this job posting. Please go to https://transfer.aa.com and submit a transfer request.
**Intro**
Are you ready to explore a world of possibilities, both at work and during your time off? Join our American Airlines family, and you'll travel the world, grow your expertise and become the best version of you. As you embark on a new journey, you'll tackle challenges with flexibility and grace, learning new skills and advancing your career while having the time of your life. Feel free to enrich both your personal and work life and hop on board!
**Why you'll love this job**
The Customer Service Coordinator interacts with customers in a courteous, efficient, friendly and professional manner
**What you'll do**
+ Promotes and sells air travel to the traveling public or freight forwarders
+ Provides assistance with passenger check-in and cargo acceptance
+ Interprets government rules and requirements for domestic and international travel or cargo shipments
+ Meets and dispatches aircraft within established times
+ Provides assistance to distressed passengers and customers
+ Protects company property and revenue
+ Provides for safe travel
+ Possesses the physical ability and dexterity to use motor skills to perform various job-related tasks
+ Uses organizational skills to perform multiple tasks within a limited time period
+ Is self-motivated and requires minimal supervision
+ Responds and assists during security and emergency situations
+ Follows internal/external policies and procedures
+ May be required to drive and operate air stairs up to various types of aircraft in order to enplane and deplane passengers
+ Responsible for the overall performance within work area and may be required to lead and direct the work of other employees
+ May be required to perform Passenger Operation Control functions including air to ground communication as well as Tower functions
**All you'll need for success**
**Minimum Qualifications- Education & Prior Job Experience**
+ High school diploma or GED
+ Read, write, fluently speak and understand the English language
+ Bilingual language skills required in some locations
+ Applicable valid driver's license as required by local authorities
+ Must fulfill FAA criminal background checks to qualify for unescorted access privileges to airport security identification display areas (SIDA), if applicable
+ Must be able to secure appropriate airport authority and/or US Customs security badges, if applicable
+ Ability to work irregular and/or extended hours, including weekends and holidays
+ Must report to work on a regular and timely basis
**What you'll get**
Feel free to take advantage of all that American Airlines has to offer:
+ Travel Perks: Ready to explore the world? You, your family and your friends can reach 365 destinations on more than 6,800 daily flights across our global network.
+ Health Benefits: On day one, you'll have access to your health, dental, prescription and vision benefits to help you stay well. And that's just the start, we also offer virtual doctor visits, flexible spending accounts and more.
+ Wellness Programs: We want you to be the best version of yourself – that's why our wellness programs provide you with all the right tools, resources and support you need.
+ 401(k) Program: Available upon hire and, depending on the workgroup, employer contributions to your 401(k) program are available after one year.
+ Additional Benefits: Other great benefits include our Employee Assistance Program, pet insurance and discounts on hotels, cars, cruises and more
**Feel free to be yourself at American**
From the team members we hire to the customers we serve, inclusion and diversity are the foundation of the dynamic workforce at American Airlines. Our 20+ Employee Business Resource Groups are focused on connecting our team members to our customers, suppliers, communities and shareholders, helping team members reach their full potential and creating an inclusive work environment to meet and exceed the needs of our diverse world.
Are you ready to feel a tremendous sense of pride and satisfaction as you do your part to keep the largest airline in the world running smoothly as we care for people on life's journey? Feel free to be yourself at American.
*Travel to the interview and any subsequent relocation expenses are the responsibility of the candidate
Discrimination and all unlawful harassment (including sexual harassment) in employment is not tolerated. We encourage success based on our individual merits and abilities without regard to race, color, religion, national origin, gender, sexual orientation, gender identity, age, disability, marital status, citizenship status, military status, protected veteran status or employment status. We support and obey laws that prohibit discrimination everywhere we do business. American Airlines, Inc fully considers all qualified applicants including those with a criminal history.