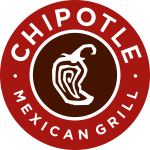 Chipotle Mexican Grill
Digital Restaurant Experience Product Manager (21015115) Description **THE OPPORTUNITY** The Digital Restaurant Experience Product Manager sets the
Digital Restaurant Experience Product Manager (21015115)
Description
**THE OPPORTUNITY**
The Digital Restaurant Experience Product Manager sets the strategy and drives the roadmap for their owned product line. This person will gain a deep understanding of the Chipotle customer and crew member experiences and the technologies inside the restaurant that enables them. This person will work closely with our operations, systems and infrastructure teams, agile development teams, and key vendor partners to define and prioritize features, as well as build, launch, and iterate on new capabilities in order to deliver quality products.
The Digital Restaurant Experience team is part of the larger Digital Strategy and Product Management business unit, responsible for driving profitable growth through the use of technology to deliver improved experiences for our customers and restaurant teams. This role is an integral part of the team's success by owning the management of a single product line as well as managing broader initiatives that impact technology-driven guest and crew experiences in our restaurants.
**WHAT YOU'LL DO**
* Establish a strategy and roadmap for digital restaurant experience that drives customer and crew facing solutions and supports strategic initiatives.
* Gain a deep understanding of the Chipotle customer and crew experiences and the technology inside the restaurant that enables them.
* Develop feature-level requirements definition and prioritization
* Perform qualitative and quantitative research to inform solutions and roadmap
* Use available data and analytics to inform feature prioritization and backlog
* Communicate business value of features
* Own project vision and objectives
* Convey vision to the team and establish buy-in from stakeholders across the enterprise, including Operations, Software Development, IT Systems and Infrastructure, Marketing, and other members of the Digital Product team.
* Drive execution of strategic initiatives as well as quick turn POCs and prototypes.
* Establish relationships with key technology partners and vendors.
* Work with IT Business Analysts to manage product backlog
* Assist/manage third party technical integrations during development
* Troubleshoot product issues
* Maintain communication with stakeholders
* Interface with our agency partners
* Generate tracking and reporting product KPIs
**WHAT YOU'LL BRING TO THE TABLE**
* Three (3) to five (5) years of digital product management experience in an agile environment
* Restaurant Operations leadership experience may also be considered.
* A strong understanding of software development process
* Experience using an agile tracking tool (Rally, Jira etc.)
* Experience reviewing UX design, user flow, and wireframes
* Have the ability to multi-task in an effective manner and to work successfully in a fast-paced environment
* Have the ability to draft routine correspondence and manage information and data in a confidential and professional manner
* Possess the ability to balance the demands of concurrent projects
* Be able to establish strong business relationships and work effectively with Digital Strategy & Product Management leadership, operational leadership, restaurant managers and crew members, and cross functional teams from support departments
* Possess excellent written and verbal communication skills coupled with solid listening, facilitation, and presentation skills
* Experience with POS and/or Restaurant Systems is preferred
* Enjoy occasional travel
**ABOUT CHIPOTLE**
Chipotle Mexican Grill, Inc. (NYSE: CMG) is cultivating a better world by serving responsibly sourced, classically-cooked, real food with wholesome ingredients without artificial colors, flavors or preservatives. Chipotle had over 2,750 restaurants as of December 31, 2020, in the United States, Canada, the United Kingdom, France and Germany and is the only restaurant company of its size that owns and operates all its restaurants. With nearly 88,000 employees passionate about providing a great guest experience, Chipotle is a longtime leader and innovator in the food industry. Chipotle is committed to making its food more accessible to everyone while continuing to be a brand with a demonstrated purpose as it leads the way in digital, technology and sustainable business practices. Steve Ells, founder, first opened Chipotle with a single restaurant in Denver, Colorado in 1993. For more information or to place an order online, visit WWW.CHIPOTLE.COM.
**CULTIVATING A BETTER WORLD**
Food served fast doesn't have to be a typical fast food experience. Chipotle has always done things differently, both in and out of our restaurants. We're changing the face of fast food, starting conversations, and directly supporting efforts to shift the future of farming and food. We hope you'll join us as we continue to learn, evolve, and shape what comes next on our mission to make better food accessible to everyone.
Primary Location: California – Newport Beach – 9998 – 610 Newport Office-(09998)
Work Location:
9998 – 610 Newport Office-(09998)
610 Newport Center Drive
Newport Beach 92660