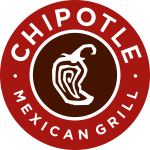 Chipotle Mexican Grill
Director, Pricing Center of Excellence (21008987) Description **THE OPPORTUNITY** Manages the Pricing Analytics subfunction within Marketing analy
Director, Pricing Center of Excellence (21008987)
Description
**THE OPPORTUNITY**
Manages the Pricing Analytics subfunction within Marketing analytics. This position provides leadership in the area of pricing and will be a pricing guru that will be responsible for Revenue management across chipotle's In-store and Digital sales channels. This person will be responsible for recommending and establishing everyday pricing and promotion strategies for Chipotle and will partner closely with the Marketing and Finance to help execute on the plans. The person and their team will rely on advanced data analytics and data mining for running key analyses that will optimize our existing offerings across Menu and sales channels while also identifying opportunities for innovation and future growth. The person will specifically play a key role in the development of our Digital pricing and promotional best practices by partnering closely with Off premise and 3rd party Delivery partners. The person in this position will have strong experience Data analysis, Statistical models, Data interpretation, Insights development and Presentation of recommendations. Should have led and managed pricing / revenue management teams in the past. Priority areas of focus would be around leading the development of Price sensitivity models, Dynamic pricing, Profitability / ROI analytics, Benchmarking and Price Optimization. Provides leadership in Data analytics, project management, Cross-functional team engagement and Delivery of Insights to the organization.
**WHAT YOU'LL DO**
* Hire and Build up a Pricing analytics subfunction; Establish a roadmap for the team to delivery success
* Build out internal capabilities to measure price elasticities across our channels, customers and markets (and competitors) through Data analytics
* Identify and Make recommendations to the organization on optimal pricing for our menu items, channels and customers
* Establish framework to measure ROI / lift on promo performance across In-store and Digital channels
* Recommend new promos and promo innovations to the Marketing and Finance Leaderships; Develop pilots to measure their impact
* Partner with 3P Delivery partners to identify and measure Promo impact (e.g. impact of overlapping promos, incrementality of innovations) and Customer incrementality
* Develop Pricing and promo guidelines / guardrails specifically for Digital channel; Identify opportunities for current and future growth
* Provide regular updates to Chipotle Leadership on Pricing
* Run ad-hoc analysis as requested
**WHAT YOU'LL BRING TO THE TABLE**
* Bachelor's Degree (BA/BS) from 4-year college or university in Accounting, Finance or related field
* Master's Degree preferred
* 8+ years in related field – Marketing Analytics, Finance Analytics, Digital Revenue management
* 3-5 years of supervisory experience
* Expert knowledge of Price Sensitivity analyses, Revenue management and Profit Optimization
* Quantitative Research, Statistical Model and Data analysis, Insights Development, Presentation, Team management
**ABOUT CHIPOTLE**
Chipotle Mexican Grill, Inc. (NYSE: CMG) is cultivating a better world by serving responsibly sourced, classically-cooked, real food with wholesome ingredients without artificial colors, flavors or preservatives. Chipotle had over 2,750 restaurants as of December 31, 2020, in the United States, Canada, the United Kingdom, France and Germany and is the only restaurant company of its size that owns and operates all its restaurants. With nearly 88,000 employees passionate about providing a great guest experience, Chipotle is a longtime leader and innovator in the food industry. Chipotle is committed to making its food more accessible to everyone while continuing to be a brand with a demonstrated purpose as it leads the way in digital, technology and sustainable business practices. Steve Ells, founder, first opened Chipotle with a single restaurant in Denver, Colorado in 1993. For more information or to place an order online, visit WWW.CHIPOTLE.COM.
**CULTIVATING A BETTER WORLD**
Food served fast does not have to be a typical fast-food experience. Chipotle has always done things differently, both in and out of our restaurants. We are changing the face of fast food, starting conversations, and directly supporting efforts to shift the future of farming and food. We hope you'll join us as we continue to learn, evolve, and shape what comes next on our mission to make better food accessible to everyone.
Primary Location: California – Newport Beach – 9998 – 610 Newport Office-(09998)
Work Location:
9998 – 610 Newport Office-(09998)
610 Newport Center Drive
Newport Beach 92660