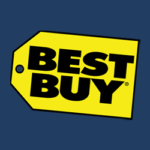 Best Buy
**791176BR** **Job Title:** Distinguished Architect **Job Category:** Digital & Information Technology **Store Number o
**791176BR**
**Job Title:**
Distinguished Architect
**Job Category:**
Digital & Information Technology
**Store Number or Department:**
957423-105-Tech Architecture
**Job Description:**
The objectives of Digital Strategy and Technology Innovation organization at Best Buy are:
+ Build new strategy to advance Best Buy 2020 by leveraging existing and emerging technology in new ways.
+ Defining our technology strategy and architectural direction to accelerate our strategy.
+ Advancing technology capability by incubating technology domains in areas of strategic importance and emerging technology
The Technology Architecture team is an integral part of the Digital Strategy and Technology Innovation organization. The team will be responsible for developing technology strategy by staying abreast of emerging trends, guiding implementations and staying current on reference implementation patterns, creating a technology asset health assessment standard, and aligning plans towards Tech Forward transformation objectives across all of Digital & Technology (D&T).
The role of a **Distinguished Architect** resides within the Technology Architecture organization. We are seeking an exceptional technical leader with a proven track record to join the team. Distinguished Architects are recognized as experts across domains within Best Buy and across the industry. They represent as the senior technical experts and thought leaders within the organization that help accelerate adoption of the very best engineering practices, while maintaining knowledge on industry innovations, trends and practices. Additionally, they will grow and mentor other team members and strengthen the technical expertise of our Digital & Technology community.
**As a Distinguished Architect:**
+ You will be responsible to shape the Tech Forward strategy of the organization; collaborating with cross functional stakeholders and partners to influence business and technology plans across the enterprise.
+ You will operate as a trusted advisor for select platforms and domains, helping to shape use cases and implementation in an integrated manner.
+ You will lead the strategy and development of emerging technology solutions – to assess fit and define the boundary for new service introduction.
+ You will be a leader with demonstrated ability to lead by influence and an established track record of successful delivery of enterprise scale solutions.
+ You will be able to synthesize and incorporate key cross functional perspectives – customer experience, operational efficiency, regulatory, security and privacy considerations while designing solutions.
+ You will be responsible for development of reference architecture patterns and guiding principles.
+ You will take a consultative approach to build awareness, increase knowledge, evangelize the value and vision, and drive adoption of proposed architecture patterns and solutions to a cross functional audience.
+ You will build relationships with key technical leaders across the organization and contribute towards staying current on reference implementation patterns.
+ You will serve as a member of the Architecture Review Board to guide teams, review and approve solution proposals.
+ You will be able to collaborate, mentor and grow domain experts across the organization.
+ You will help elevate the Architecture Community of Practice, both internally and externally, and establish yourself as a go-to resource on topics and areas of expertise.
+ You will champion a culture of innovation and engineering excellence in an environment that requires agility and building scalable, resilient systems.
**Required Skills and Experience:**
+ 12+ years of experience as an engineer and/or architect with a degree in Computer Science or Engineering or related discipline.
+ 10+ years of experience implementing service-oriented architecture patterns (REST, SOAP).
+ 5+ years of experience implementing distributed computing systems (hybrid cloud & polyglot persistence patterns).
+ 5+ years of experience building reactive and responsive systems (partition tolerance, event driven & stream processing patterns).
+ 5+ years of knowledge and related industry experience in designing business process design and integration patterns.
+ Proficient in developing and debugging systems written in one or more languages (Java, Groovy, Scala, Python, C#).
+ Proficient in test driven full stack development, continuous integration and continuous delivery practices.
+ Proficient in creating and articulating a technology architecture vision effectively to business & technology stakeholders.
+ Contributions to open source, publication, technology conference presentations are a plus
**Preferred Requirements**
+ 5+ years of experience building UI components (React, Node).
+ 5 years of knowledge and related industry experience in designing business process design and integration patterns for one or more CRM functional domains (e.g., Microsoft Dynamics, Salesforce)
+ 3 years of experience implementing, configuring, customizing and integrating SaaS platforms (e.g., Salesforce Sales Cloud, Marketing Cloud etc.)
**Req #:**
791176BR
**Address Line 1:**
7601 Penn Avenue South
**City:**
Richfield
**State:**
MN
**Zip:**
55423
**Job Level:**
Individual Contributor
**Employment Category:**
Full Time
**Brand:**
Best Buy
**Search Categories:**
Corporate Jobs, Digital and Technology, eCommerce