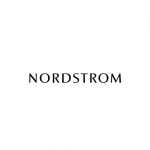 Nordstrom
**Job Description** JOB SUMMARY: The ideal Facilities Manager is highly networked, customer focused, richly experienced, skilled, motiva
**Job Description**
JOB SUMMARY:
The ideal Facilities Manager is highly networked, customer focused, richly experienced, skilled, motivated, results oriented, uses good judgment in all decisions and actions and is committed to providing outstanding customer service every day. Working at Nordstrom as a Facility Manager, you'll wear many hats – you'll be a mentor, your team's biggest fan, as well as a driver of business.
A day in the life…
· Establish and maintain a safety-first culture by promoting a safe, clean, comfortable, and well-maintained portfolio and driving safe work practices timely training, best practices as well as delivering rewards and recognitions to promote safe behavior. Drive and promote safety culture within portfolio including subcontractors, suppliers, and visitors
· Responsible for performance of team of technicians, vendors, and suppliers over multiple locations to perform maintenance and repair on equipment and facilities systems
· Establish relationships with site leads, regional leadership, and business partners to establish trust and credibility in the delivery of FM services
· Uphold contract terms and conditions with subcontractors and suppliers to ensure proper delivery of goods and services against contracts and expectations
· Ensure customer satisfaction in the delivery of Facility Management services and provide leadership to increase customer satisfaction
· Plan and schedule monthly, quarterly, semi-annual, and annual Preventive Maintenance on both critical and non-critical mechanical, plumbing equipment.
· Act as point of contact with site occupants, property management/ Landlords to coordinate FM activities and ensure company and customer needs are met
· Support the business by developing and implementing standard operating procedures (SOPs) and preventive maintenance schedules (PM) to support all areas
· Possess technical knowledge of HVAC, Vertical Transportation, Restaurants, Entry/Signs , specialty systems (i.e. security, fire alarm) MEP and other building elements
· Help leadership drive volume and achieve operational goals such as store sales volume or fulfilment delivery timeliness and accuracy.
You've got this if…
· Minimum 5 years' experience as a Facilities Manager or equivalent
· Relevant Bachelor's degree or equivalent education preferred
· A proven track record of success in Facilities Management including a solid knowledge of building/ mechanical, electrical systems (MEP)
· Experience using CMMS systems and reporting including planning, scheduling, and work stream analysis
· Demonstrated ability to build strong relationships with customers, peers and senior leadership
· Experience managing remote teams and contracted services as required
· Strong analytical and problem-solving skills including complex issues involving multiple entities
· Proficiency in MS Office suite with demonstrated abilities in Excel and Outlook
· Demonstrated communication skills, written and verbal, including negotiation and conflict resolution
· Six Sigma, Lean, TPC, or other operational excellence methodology certifications a plus!
**We've got you covered…**
Our employees are our most important asset and that's reflected in our benefits. Nordstrom is proud to offer a variety of benefits to support employees and their families, including:
+ Medical/Vision, Dental, Retirement and Paid Time Away
+ Life Insurance and Disability
+ Merchandise Discount and EAP Resources
A few more important points…
The job posting highlights the most critical responsibilities and requirements of the job. It's not all-inclusive. There may be additional duties, responsibilities and qualifications for this job.
Nordstrom will consider qualified applicants with criminal histories in a manner consistent with all legal requirements.
Applicants with disabilities who require assistance or accommodation should contact the nearest Nordstrom location, which can be identified at www.nordstrom.com .
Nordstrom Careers Privacy Policy: https://careers.nordstrom.com/#/contact-us/privacy
© 2021 Nordstrom, Inc.
Current Nordstrom employees: To apply, log into Workday, click the Careers button and then click Find Jobs.
We're a fast-moving fashion company that empowers our people to be innovative, creative and always focused on providing the best service to our customers. The retail industry is rapidly changing, and we have interesting, complex problems to solve every day – from developing cutting-edge technology and opening new stores, to designing fresh, must-have fashion.
Whether you're a genius engineer, a phenomenal salesperson or a supply chain guru, we invite you to bring your unique talents and join our team. We reward great work, promote from within and celebrate diversity.
Our values are the core of who we are. They inspire our employees, delight our customers and bring our business to life every day.
**CUSTOMER OBSESSED**
We strive to know our customers better than anyone else. We listen, anticipate, build trust and move with speed to deliver on their needs.
**OWNERS AT HEART**
We treat every interaction as an opportunity to make an impact and deliver excellence.
**CURIOUS AND EVER CHANGING**
We approach problems with curiosity and create solutions. We unlock potential to be bold, think big and inspire innovation.
**HERE TO WIN**
We're committed to delivering results, both today and tomorrow. We win as a team by supporting and challenging one another to be better every day.
**WE EXTEND OURSELVES**
We treat each other with respect and kindness. We do the small things that make a big difference. We create a welcoming environment, helping people feel connected, valued and part of one community.
Come on! Join us!