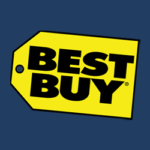 Best Buy
**767294BR** **Job Title:** Geek Squad Consultation Agent **Job Category:** Services/Installation/Repair **Store Number
**767294BR**
**Job Title:**
Geek Squad Consultation Agent
**Job Category:**
Services/Installation/Repair
**Store Number or Department:**
000015-Oakdale-Store
**Job Description:**
**Geek Squad Consultation Agent**
Our Agents are the first point of contact for clients and command the check-in and check-out experience of client devices. They ask the right questions, listen to client needs, take detailed notes, and partner with our Advanced Repair Agents to fully resolve the issue. It's the Consultant Agent's mission to ensure no client is ever left unserved or underserved.
**Responsibilities include:**
+ Positively engage with the client during the check-in and check-out process
+ Ask probing questions, listen and record details, and offer an accurate time estimate for next steps
+ Monitor queues and provide status update to clients
+ Clearly communicate with team members
+ Support Geek Squad efforts to protect the world, one device at a time
**Basic Qualifications:**
+ Experience actively using and learning about customer electronics
+ Ability to work successfully as part of a team
+ Strong ability to prioritize and multi-task in a fast-paced environment
+ Ability to work a flexible schedule inclusive of holidays, nights and weekends
**Req #:**
767294BR
**Address Line 1:**
8301 3RD ST N
**City:**
Oakdale
**State:**
MN
**Zip:**
55128
**Job Level:**
Entry Level
**Employment Category:**
Part Time
**Brand:**
Geek Squad
**About Us:**
**About Geek Squad**
It all began with a few oddly dressed heroes fixing computers. Today, we're an army of Agents more than 18,000 strong, on a singular mission to rid the world of rogue technology. We're still oddly dressed, but we're now oddly dressed and saving the day across the globe. If you're techno-exceptional, good with people and great at having fun while doing top-quality work, we invite you to join our illustrious ranks.
**Best Buy Company and its Family of Brands**
Best Buy is the world's largest multi-channel consumer electronics retailer with stores in the United States, Canada, and Mexico. We are the 11th largest online retailer in the U.S. and Canada, we have the number one customer loyalty program of its kind and more than 1.6 billion visitors to our websites and stores each year. Our more than 165,000 employees are committed to helping deliver the technology solutions that provide value, enabling access to people, knowledge, ideas and fun – whether online, via mobile device or in our stores.
**Additional Job Information:**
**Join our team!**
While you're busy delivering on our belief of making technology work for our customers, we're working to ensure you are rewarded for your passion, energy and commitment. Our pay for performance philosophy rewards results and offers you opportunities to grow in your career and increase your earning potential.
**Ready? Let's do this!**
If you are ready to make a difference in the lives of our customers and employees, click on the apply button below. The application will take about 15 minutes to complete and if you meet the requirements, you can expect to hear from us within 24-72 hours.
Not ready to apply? Connect with us on LinkedIn , Facebook at https://www.facebook.com/bestbuy/ , or Twitter at https://twitter.com/bestbuy_careers .
**Search Categories:**
Geek Squad, Retail Jobs