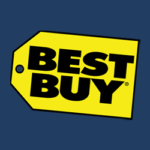 Best Buy
**789772BR** **Job Title:** Geek Squad Depot Triage Agent **Job Category:** Services/Installation/Repair **Store Number
**789772BR**
**Job Title:**
Geek Squad Depot Triage Agent
**Job Category:**
Services/Installation/Repair
**Store Number or Department:**
000622-Maryland Service
**Job Description:**
**What does Geek Squad Depot Triage Agent do?**
At Best Buy our mission is to leverage the unique talents and passions of our employees to inspire, delight, and enrich the lives our customers through technology and all its possibilities. If you have a passion and curiosity for what is possible and enjoy people, we invite you to join us on this mission.
A Geek Squad Depot Triage Agent works in a fast paced environment supporting a team of Geek Squad Repair Agents. They are responsible for the following objectives:
+ Movement of product through repair process
+ Verification of model and serial numbers
+ Prepare and setup units for diagnostics
+ Basic functionality testing of consumer electronics and appliances
+ Basic repairs / part replacements
+ Final cleaning of units and preparation of units for shipping
**What are the Professional Requirements of a Geek Squad Depot Triage Agent?**
Basic Requirements:
+ High school diploma or equivalent
Preferred Requirements:
+ Proficiency with Microsoft Office applications and the ability to learn new software programs
**Req #:**
789772BR
**Address Line 1:**
7550 Perryman Ct
**City:**
Curtis Bay
**State:**
MD
**Zip:**
21226
**Job Level:**
Entry Level
**Employment Category:**
Part Time
**Brand:**
Geek Squad
**About Us:**
**About Geek Squad**
It all began with a few oddly dressed heroes fixing computers. Today, we're an army of Agents more than 18,000 strong, on a singular mission to rid the world of rogue technology. We're still oddly dressed, but we're now oddly dressed and saving the day across the globe. If you're techno-exceptional, good with people and great at having fun while doing top-quality work, we invite you to join our illustrious ranks.
**Best Buy Company and its Family of Brands**
Best Buy is the world's largest multi-channel consumer electronics retailer with stores in the United States, Canada, and Mexico. We are the 11th largest online retailer in the U.S. and Canada, we have the number one customer loyalty program of its kind and more than 1.6 billion visitors to our websites and stores each year. Our more than 165,000 employees are committed to helping deliver the technology solutions that provide value, enabling access to people, knowledge, ideas and fun – whether online, via mobile device or in our stores.
**Additional Job Information:**
**What are my rewards and benefits?**
Discover your career here! At Geek Squad and Best Buy we offer much more than a paycheck. Surrounded by the latest and greatest technology, a team of amazing coworkers and a work environment where anything is possible, you'll find it easy to be your best when you work with us. We provide an exciting work environment with a community of techno learners where you can be yourself while investing in your career. Empowered with knowledge you will discover endless opportunities to grow. From deep employee discounts to tuition reimbursement, to health, wealth and wellness benefits, to learning and development programs, we believe the success of our company depends on the passion of employees for learning, technology and people.
**Search Categories:**
Geek Squad