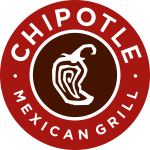 Chipotle Mexican Grill
Internal Communications Analyst (21020325) Description **THE OPPORTUNITY** The Internal Communications Analyst will play an important role in info
Internal Communications Analyst (21020325)
Description
**THE OPPORTUNITY**
The Internal Communications Analyst will play an important role in informing and motivating Restaurant Support Center and Restaurant Operations employees at Chipotle. This position will support Chipotle's employee communications efforts by developing internal communications plans with multiple cross-functional partners and executing upon them, which includes managing and crafting engaging content tailored to multiple employee audiences across a variety of digital channels.
**WHAT YOU'LL DO**
* Oversee the team's governance process and enterprise editorial calendar to ensure all communications go out at the right time to all the right people containing the right message.
* Work with internal stakeholders to collect information associated with a variety of company initiatives/team member experiences and propose, develop and implement creative plans to communicate it to multiple employee audiences.
* Write, edit and proofread internal communications including email, feature articles, newsletters, video scripts, print/digital signage, and web content.
* Obtain reviews, package, and send error-free internal communications through digital distribution channels: email, the company intranet, digital signage, and internal app.
* Manage internal content distribution channels, which includes developing channel/department-specific editorial calendars, creating content, and posting it based on company happenings.
* Support all-employee events involving executive leaders such as town hall meetings and roundtables.
* Participate in issues management and the development of crisis communications.
**The ideal candidate:**
* Has a passion for people, writing and digital communication
* Enjoys working in a fast-paced environment where change is constant and can balance multiple priorities and deadlines
* Is a creative thinker and is not afraid to propose new ideas
* Can make quick sense of ambiguous information
**WHAT YOU'LL BRING TO THE TABLE**
/ Minimum Qualifications/
* Degree in Communications, Journalism or a related field
* 2-4 years previous experience working in a corporate internal communications role
* Exceptional writing, editing and proofreading skills
* Proficient in Microsoft Office 365 applications
/ Preferred Qualifications/
* Previous/current experience in the restaurant, retail and/or hospitality industry
* Proficient in Adobe Creative Suite and Microsoft SharePoint
**WHO WE ARE**
Chipotle Mexican Grill, Inc. (NYSE: CMG) is cultivating a better world by serving responsibly sourced, classically-cooked, real food with wholesome ingredients without artificial colors, flavors or preservatives. Chipotle had over 2,800 restaurants as of March 31, 2021, in the United States, Canada, the United Kingdom, France and Germany and is the only restaurant company of its size that owns and operates all its restaurants. With over 97,000 employees passionate about providing a great guest experience, Chipotle is a longtime leader and innovator in the food industry. Chipotle is committed to making its food more accessible to everyone while continuing to be a brand with a demonstrated purpose as it leads the way in digital, technology and sustainable business practices. Steve Ells, founder and former executive chairman, first opened Chipotle with a single restaurant in Denver, Colorado in 1993. For more information or to place an order online, visit WWW.CHIPOTLE.COM.
**CULTIVATING A BETTER WORLD**
Food served fast doesn't have to be a typical fast food experience. Chipotle has always done things differently, both in and out of our restaurants. We're changing the face of fast food, starting conversations, and directly supporting efforts to shift the future of farming and food. We hope you'll join us as we continue to learn, evolve, and shape what comes next on our mission to make better food accessible to everyone.
Primary Location: California – Newport Beach – 9998 – 610 Newport Office-(09998)
Work Location:
9998 – 610 Newport Office-(09998)
610 Newport Center Drive
Newport Beach 92660