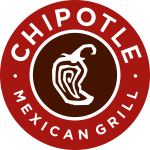 Chipotle Mexican Grill
Lead Data Engineer (21018702) Description **THE OPPORTUNITY We are looking for the Lead Data Engineers who will help make our next decade just as r
Lead Data Engineer (21018702)
Description
**THE OPPORTUNITY
We are looking for the Lead Data Engineers who will help make our next decade just as revolutionary as our past. If you're one of the super-talented who thrive on change, aren't afraid to take risks, love to make a difference, want to cultivate the better world, you're the right fit. Come grow with us.
The Lead Data Engineer for Enterprise Data Management at Chipotle will be an active participant and driver in building the innovative enterprise data solution leveraging both cloud and on-prem technology. Responsibilities include building data engineering solutions and processes to enable analytics, business intelligence, MDM and mobility. This role will be responsible for creating and maintaining the new data pipelines to leverage data at scale and helping to guide the team to success.
**WHAT YOU'LL DO**
Chipotle is seeking highly motivated, results oriented individual with strong data engineering skills in MS Stack and cloud technologies for Enterprise Data and Business Intelligence function. This role will influence the future processes and architecture to make difference at enterprise level. You will be part of the exciting journey at Chipotle.
* Provide end-to-end support for solution integration (Data Pipelines), including designing, developing, deploying, and supporting solutions for existing on prem MS BI Stack and Azure stack (Snowflake or SQL DW)
* Collaborate to implement a Modern data platform (MPP DW, Lake) to support self-service, operational BI and advanced analytical needs
* Perform gap analysis on current state and help define the new data architecture
* Develop data ingestion and integrations (REST, SOAP, SFTP, MQ, etc.) processes
* Actively engage in technology discovery and implementation for both on-prem and in Cloud (i.e. Azure or AWS) to build solution for future systems
* Design and champion standards and best practices into new engineering solutions using Azure Data Analytics stack
* Manage code versions and deployment process in source control and coordinate changes across team
* Participate in architecture design and discussions both from a developer role as well as evaluate and challenge design from development team
* Provide logical and physical data design, and database modeling
* Be a thought leader in the Agile team to collaborate and to help shape requirements
* Assist in running code reviews, guide team to follow all standards, support team members by helping brainstorm, and challenge designs
* Solve and help other team members solve complex data issues around data integration, unusable data elements, unstructured data sets, and other data processing incidents
* Partner with enterprise teams, data scientist, architects to define requirements and solution
* Help train/guide the team in new technologies as we move to the future architecture
**WHAT YOU'LL BRING TO THE TABLE**
**Required: **
* Have a B.A./B.S.and 5-8years of relevant work experience; or an equivalent in education and experience
* Hands on experience with Microsoft Stack – SSIS/SSAS/SQL Server,
* 2+ years' experiencewith Cloud platform technologies Azure particularly usingAzure data factory V2, Blob/ADLS, Azure Databricks, SQLDW or Snowflake, Azure analysis services and Cosmos DB
* Experience with MPP platform and data modernization initiatives using PaaS/SaaS services.
* Experience with data model (relational, Star schema, Data vault, Document, etc.)
* Experience working withcontinuous integration and continuous deployment tooling using Azure Dev Ops
* Possess strong analytical skills with the ability to analyze raw data, draw conclusionsand develop actionable recommendations
* Have excellent interpersonal and written/verbal communication skills
* Be highly motivated and flexible
* Effectively handle multiple projects simultaneously and pay close attention to detail
* Manage financial information in a confidential and professional manner
* Proven track-record of excellence and consistently delivered past project successfully
**Preferred:**
* Experience programming with Python, Scala, Javaetc.
* Experience with Metadata management – Business Glossary, cataloging tool
* Experience with large scale data lake or warehouse implementation on any of the public cloud (AWS, Azure, GCP)
* Have experience in a multi-dimensional data environment
**WHO WE ARE**
Chipotle Mexican Grill, Inc. (NYSE: CMG) is cultivating a better world by serving responsibly sourced, classically-cooked, real food with wholesome ingredients without artificial colors, flavors or preservatives. Chipotle had over 2,800 restaurants as of March 31, 2021, in the United States, Canada, the United Kingdom, France and Germany and is the only restaurant company of its size that owns and operates all its restaurants. With over 97,000 employees passionate about providing a great guest experience, Chipotle is a longtime leader and innovator in the food industry. Chipotle is committed to making its food more accessible to everyone while continuing to be a brand with a demonstrated purpose as it leads the way in digital, technology and sustainable business practices. Steve Ells, founder and former executive chairman, first opened Chipotle with a single restaurant in Denver, Colorado in 1993. For more information or to place an order online, visit WWW.CHIPOTLE.COM.
** **
**CULTIVATING A BETTER WORLD**
Food served fast doesn't have to be a typical fast food experience. Chipotle has always done things differently, both in and out of our restaurants. We're changing the face of fast food, starting conversations, and directly supporting efforts to shift the future of farming and food. We hope you'll join us as we continue to learn, evolve, and shape what comes next on our mission to make better food accessible to everyone.
Primary Location: California – Newport Beach – 9998 – 610 Newport Office-(09998)
Work Location:
9998 – 610 Newport Office-(09998)
610 Newport Center Drive
Newport Beach 92660