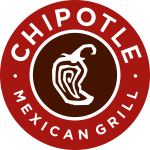 Chipotle Mexican Grill
Manager, Food With Integrity (21020266) Description **THE OPPORTUNITY** The FWI Manager will lead strategy and execution for Chipotle's work with
Manager, Food With Integrity (21020266)
Description
**THE OPPORTUNITY**
The FWI Manager will lead strategy and execution for Chipotle's work with suppliers on climate change, animal welfare, regenerative agriculture, and other Food With Integrity projects. They will directly manage our animal welfare auditing team, set evidence-based policies, and lead project management, reporting, and execution of Food With Integrity projects. This role works with suppliers to identify, analyze, and prioritize opportunities, and collaborates closely with the procurement team and cross functional partners on company-wide goals and roadmaps.
**WHAT YOU'LL DO**
* Lead policy-setting and compliance for animal welfare, managing our animal welfare technical lead, who works with our team of expert animal welfare auditors, and Chipotle's antibiotic residue screening coordinator.
* Work closely with the procurement team to continually improve the quality of our supplier network, drive best-in-class practices in traceability and animal welfare, and increase purchases of products made with sustainable and regenerative practices.
* Develop and lead execution on a roadmap for Chipotle to meet science-based targets for climate change mitigation.
* Partner with communications and sustainability teams in working with NGOs, submissions for scorecards and awards, and the Sustainability Report
* Work cross-functionally to advise on all external marketing and communications of programs as well as internal learning and development around FWI
* Track performance of programs to allow for transparency /external communications on impact of program.
**WHAT YOU'LL BRING TO THE TABLE**
* Bachelors degree preferably in Animal Science, Food Science, Agricultural Science or related field
* 5-8 of experience in similar industry
* 1-3 years of supervisory experience
* Industry experience in FSQA, nutrition, animal welfare, or sustainability
**WHO WE ARE**
Chipotle Mexican Grill, Inc. (NYSE: CMG) is cultivating a better world by serving responsibly sourced, classically-cooked, real food with wholesome ingredients without artificial colors, flavors or preservatives. Chipotle had over 2,800 restaurants as of March 31, 2021, in the United States, Canada, the United Kingdom, France and Germany and is the only restaurant company of its size that owns and operates all its restaurants. With over 97,000 employees passionate about providing a great guest experience, Chipotle is a longtime leader and innovator in the food industry. Chipotle is committed to making its food more accessible to everyone while continuing to be a brand with a demonstrated purpose as it leads the way in digital, technology and sustainable business practices. Steve Ells, founder and former executive chairman, first opened Chipotle with a single restaurant in Denver, Colorado in 1993. For more information or to place an order online, visit WWW.CHIPOTLE.COM.
**CULTIVATING A BETTER WORLD**
Food served fast doesn't have to be a typical fast food experience. Chipotle has always done things differently, both in and out of our restaurants. We're changing the face of fast food, starting conversations, and directly supporting efforts to shift the future of farming and food. We hope you'll join us as we continue to learn, evolve, and shape what comes next on our mission to make better food accessible to everyone.
****
Primary Location: California – Newport Beach – 9998 – 610 Newport Office-(09998)
Work Location:
9998 – 610 Newport Office-(09998)
610 Newport Center Drive
Newport Beach 92660