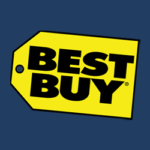 Best Buy
**785755BR** **Job Title:** MS Dynamics Engineer **Job Category:** Digital & Information Technology **Store Number or D
**785755BR**
**Job Title:**
MS Dynamics Engineer
**Job Category:**
Digital & Information Technology
**Store Number or Department:**
950191-105-Home and ECC Tech Products
**Job Description:**
**Best Buy's Digital and Technology MS Dynamics team is seeking an Engineer who will be directly responsible for configuring, customizing, and developing MS Dynamics CRM and related technologies including .Net, Azure related services, Power Automate, etc. This role works on customizations, data migration, and system integrations and facilitating and/or implementation of data migration and translation, data integration, training and custom development, and reports.**
**What does an MS Dynamics Engineer do?**
This role will: participate in sprint planning, recognize and promote the need to produce quality code over fast results, understand how to break big problems into smaller, easier to work chunks, hold your own in technical design sessions, and takes initiative to fix issues before being assigned to them.
**Areas of ownership and impact for this role:**
_Engineer_
+ Understands and makes well-reasoned design decisions and trade-offs
+ Understands the architecture around the core systems
+ Active participant in planning activities
+ Can triage complex issues independently in both production and locally
+ Requires minimal direction and/or oversight
+ Plans and executes delivery of coarse-grained features/capabilities
+ Understands the business supported by their code
+ Identifies problems and/or risks of their own work and the work of others
+ Consistently helps new hires and junior engineers to "level up" and become more proficient
_Project Team_
+ Assist Lead Engineer in the areas of estimates for scope of work, maintaining risks and issues lists, project communication with leadership, and conducting regular status meetings/updates
+ Work with the project team to create detailed user stories, update technical documentation
+ Map requirements to best practice out of the box CRM functionality, identify customizations
+ Advising/Mentoring: Be an advisor and resource and share knowledge with other team members
**What is required for this role?**
The most successful candidate will have demonstrated the ability to handle difficult conversations and demonstrate a respectful and courteous style consistent with the values of the Best Buy brand. We are looking for someone who can develop and grow relationships inside and outside of their team. In addition, a candidate that has an entrepreneurial spirit, is forward-thinking, progressive, understands technology, and has a passion to keep learning.
**Minimum Requirements** :
+ 2+ years' experience working with MS Dynamics CRM and a bachelor's degree, or 4+ years of the same experience without a bachelor's
**Preferred Qualifications** :
+ 2+ years' experience in programming languages such as C#, VB.net, ASP.NET, HTML, JavaScript
+ Experience working with Unified Service Desk, Field Service module, PowerApps, and Azure related technologies
+ 2+ years' experience working with Microsoft SDK and/or Developers Toolkit
+ 2+ years' experience in Windows 8, IOS, and other mobile applications development
+ Advanced use of Excel and Word
+ Strong communication and organization skills
+ Experience working in an Agile or Scrum environment
**Req #:**
785755BR
**Address Line 1:**
7601 Penn Avenue South
**City:**
Richfield
**State:**
MN
**Zip:**
55423
**Job Level:**
Individual Contributor
**Employment Category:**
Full Time
**Brand:**
Best Buy
**Search Categories:**
Corporate Jobs, Digital and Technology