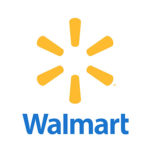 Walmart
People Lead + LocationVarious Locations + Career AreaWalmart Store Jobs + Job FunctionWalmart Store Jobs + Employm
People Lead
+ LocationVarious Locations
+ Career AreaWalmart Store Jobs
+ Job FunctionWalmart Store Jobs
+ Employment TypeFull & Part Time
+ Position TypeHourly
+ Requisition2017017
What you'll do at
Do you have a passion for helping people? We are looking for a collaborative, organized and FUN problem solver to join our team. As an HR Lead you will assist leadership with associate recruitment, hiring, staffing, development and succession planning. On a day-to-day basis you will be responsible for scheduling, attendance, and performance needs by identifying and analyzing HR (Human Resources) related issues; and providing guidance on the execution of company HR programs and initiatives. You will serve as a liaison between store associates and store leadership. Apply today!Duties and Responsibilities
+ Owning people management initiatives including alignment of associates, looking after store staffing and ensuring compliance with policies and procedures.
+ Motivate and groom associates by imparting Walmart values. Mentor associates in case of issues and report concerns to leadership if needed.
+ Lead change management including adoption of technology.
+ Building collaborative relationships with managers and associates to identify business needs and support the implementation of business solutions.
Minimum Qualifications
2 years' of college; OR 1 year's retail experience AND 1 year's supervisory experience; OR 2 years' retail work experience
Preferred Qualifications
Bachelor's degree in Human Resource Development, Human Resource Management , Industrial/Organizational Psychology, or related field; OR 2 years' HR management responsibilities (for example, staffing, performance management, coaching and mentoring, training, compensation, promotion, investigations)
About Walmart
At Walmart, we help people save money so they can live better. This mission serves as the foundation for every decision we make, from responsible sourcing to sustainability—and everything in between. As a Walmart associate, you will play an integral role in shaping the future of retail, tech, merchandising, finance and hundreds of other industries—all while affecting the lives of millions of customers all over the world. Here, your work makes an impact every day. What are you waiting for?