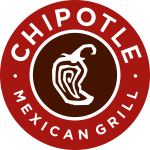 Chipotle Mexican Grill
Procurement Manager, Grocery & Packaging (21016753) Description **THE OPPORTUNITY** You will lead a team of category managers that are responsi
Procurement Manager, Grocery & Packaging (21016753)
Description
**THE OPPORTUNITY**
You will lead a team of category managers that are responsible for the performance of our grocery, beverage, paper, packaging, and services categories (over $400M of spend annually). You will propose strategy, set priorities, and manage the execution of category roadmaps to deliver on flavor and quality, financial, food safety, and Food with Integrity goals for these categories. A strong leader in this role is well-versed in data-driven decision-making, financial analysis, negotiation, and project management. You are emotionally intelligent with excellent oral and written communication skills and have a demonstrated ability to coach and develop team members.
**WHAT YOU'LL DO**
* Develop and execute the optimum supplier allocation, pricing, contract structure, capacity, and risk strategies.
* Monitor and manage supplier compliance to contract terms, product availability, quality and service level expectations, and cost.
* Collaborate on cross-functional projects for menu innovation and lead in the development of win-win solutions to meet business needs.
* Build and maintain strong relationships with suppliers and stakeholders and ensure they are aligned with Chipotle goals and values.
* Empower a team of category managers in the implementation of Chipotle's key initiatives.
* Track and analyze team performance and communicate results to the Director of Procurement and VP of Supply Chain as well as other stakeholders.
* Develop your team's capabilities and take a systems-based and process-based approach to scaling your team's impact.
* Maintain subject-matter expertise on designated categories in order to respond to both internal needs and external market trends.
**WHAT YOU'LL BRING TO THE TABLE**
* B.A./B.S. with a business or supply chain focus preferred
* 5-8 years of sourcing, supply chain, or procurement experience
* 1-3 of supervisory experience
* Category management experience in grocery is required, and procurement experience in beverage, paper and packaging is preferred.
* Advanced proficiency in Microsoft Excel and PowerPoint.
**WHO WE ARE**
Chipotle Mexican Grill, Inc. (NYSE: CMG) is cultivating a better world by serving responsibly sourced, classically-cooked, real food with wholesome ingredients without artificial colors, flavors or preservatives. Chipotle had over 2,800 restaurants as of March 31, 2021, in the United States, Canada, the United Kingdom, France and Germany and is the only restaurant company of its size that owns and operates all its restaurants. With over 97,000 employees passionate about providing a great guest experience, Chipotle is a longtime leader and innovator in the food industry. Chipotle is committed to making its food more accessible to everyone while continuing to be a brand with a demonstrated purpose as it leads the way in digital, technology and sustainable business practices. Steve Ells, founder and former executive chairman, first opened Chipotle with a single restaurant in Denver, Colorado in 1993. For more information or to place an order online, visit WWW.CHIPOTLE.COM.
**CULTIVATING A BETTER WORLD**
Food served fast doesn't have to be a typical fast food experience. Chipotle has always done things differently, both in and out of our restaurants. We're changing the face of fast food, starting conversations, and directly supporting efforts to shift the future of farming and food. We hope you'll join us as we continue to learn, evolve, and shape what comes next on our mission to make better food accessible to everyone.
Primary Location: California – Newport Beach – 9998 – 610 Newport Office-(09998)
Work Location:
9998 – 610 Newport Office-(09998)
610 Newport Center Drive
Newport Beach 92660