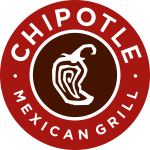 Chipotle Mexican Grill
Product Manager, Product Analytics and Digital Optimization (21016746) Description **THE OPPORTUNITY** The Product Manager, Product Analytics and
Product Manager, Product Analytics and Digital Optimization (21016746)
Description
**THE OPPORTUNITY**
The Product Manager, Product Analytics and Digital Optimization will be an advocate to steer the Digital Product organization towards becoming more data and insights driven ultimately solutioning and improving CX across all digital channels. This Product Manager will guide the digital product analytics and digital optimization practice, through partnering with Enterprise Analytics to define and drive the product analytics roadmap and strategy. The person will also ensure that the Digital Product org has readily accessible data, reporting and analytics solutions available during their requirements gathering process. This individual will stand-up and lead a Product Optimization practice, building processes, partnering on an optimization framework, sizing, and prioritizing optimization tests for all digital products. This role will support consulting and operationalizing KPIs and dashboards by digital product for the entire Product portfolio. This role will enjoy creating and operationalizing a framework for// access to tools that time to insight. This role requires the creation of customer centric solutions/approaches driven by data analysis, business acumen, creativity, and effective communication.
**WHAT YOU'LL DO**
* Drive the Digital Product analytics tool roadmap through effective product requirements, understanding data and reporting needs, and partnering with Application Development on effective implementation.
* Consult to and support the Product organization to arrive at KPIs & reporting needs to inform requirements, partnering with Enterprise Analytics (EA).
* Prioritize Product Organization's top analysis and insight needs for Enterprise Analytics.
* Support Tag Management requirements to deliver to EA to ensure campaign components that touch Digital Products have measures of success accounted for.
* Stand up a product optimization framework, partnering with EA, to build clear end-to-end processes, roles and responsibilities and cadences on meetings. This would include discovering where to focus optimization efforts on, prioritizing those opportunities, partnering with cross-functional stakeholders on requirements, working with Product Design on multiple testing versions, ensuring clear measures of success, and clear communication of testing plans, outcomes and recommendations.
* Drive A/B Testing & Optimization to drive for better CX & Digital Revenue outcomes.
* Setting product analytics and digital optimization vision and strategies through alignment with the overall CMG Digital Strategy through collaboration to instill trust with stakeholders and Product Leaders.
* Building and driving product analytics products' roadmap, merging into the broader Digital Product Roadmap, driving for results.
* Collaborate with Product Owners and Product Design to ensure product vision & strategy is understood and can be effectively translated into features and user stories that successfully deliver upon the Product Roadmap.
* Partner with Product Owners, Product Design and stakeholders to better understand customer problems, business objectives, and success metrics; Gather and prioritize product and customer experiences, ideas, and suggestions, translating them into business and/or technical requirements driving for excellent guest experiences.
* Incorporate and communicate learnings back into the company to further improve the product and overall business strategy.
**WHAT YOU'LL BRING TO THE TABLE**
* Bachelor's Degree (BA/BS) from 4-year college or university.
* 3-5 years in Product Management experience in an agile environment.
* 3+ years of experience working on data, analytics or machine-learning products in the digital space.
* 3+ years of experience in leading digital optimization and A/B testing in mobile app and web to drive for better business results and improved customer experiences
* Experience creating basic SQL queries to validate data.
* Experience with leading product analytics tools like Adobe Analytics, Adobe Target, FullStory, Amplitude, Mixpanel, etc.
* Familiarity with Agile/Scrum development, JIRA/Rally, software development process.
* Experience using an agile tracking tool like Rally or Jira. Ability to multi-task effectively and work successfully in a fast-paced environment. Ability to balance the demands of concurrent projects.
* Ability to establish strong relationships and work effectively with RSC and Operations Leadership and cross functional teams. Excellent written and verbal communication skills coupled with solid listening, facilitation, and presentation skills.
* Product Management or Product Owner Certifications (various) preferred.
**WHO WE ARE**
Chipotle Mexican Grill, Inc. (NYSE: CMG) is cultivating a better world by serving responsibly sourced, classically-cooked, real food with wholesome ingredients without artificial colors, flavors or preservatives. Chipotle had over 2,800 restaurants as of March 31, 2021, in the United States, Canada, the United Kingdom, France and Germany and is the only restaurant company of its size that owns and operates all its restaurants. With over 97,000 employees passionate about providing a great guest experience, Chipotle is a longtime leader and innovator in the food industry. Chipotle is committed to making its food more accessible to everyone while continuing to be a brand with a demonstrated purpose as it leads the way in digital, technology and sustainable business practices. Steve Ells, founder and former executive chairman, first opened Chipotle with a single restaurant in Denver, Colorado in 1993. For more information or to place an order online, visit WWW.CHIPOTLE.COM.
**CULTIVATING A BETTER WORLD**
Food served fast doesn't have to be a typical fast food experience. Chipotle has always done things differently, both in and out of our restaurants. We're changing the face of fast food, starting conversations, and directly supporting efforts to shift the future of farming and food. We hope you'll join us as we continue to learn, evolve, and shape what comes next on our mission to make better food accessible to everyone.
Primary Location: California – Newport Beach – 9998 – 610 Newport Office-(09998)
Work Location:
9998 – 610 Newport Office-(09998)
610 Newport Center Drive
Newport Beach 92660